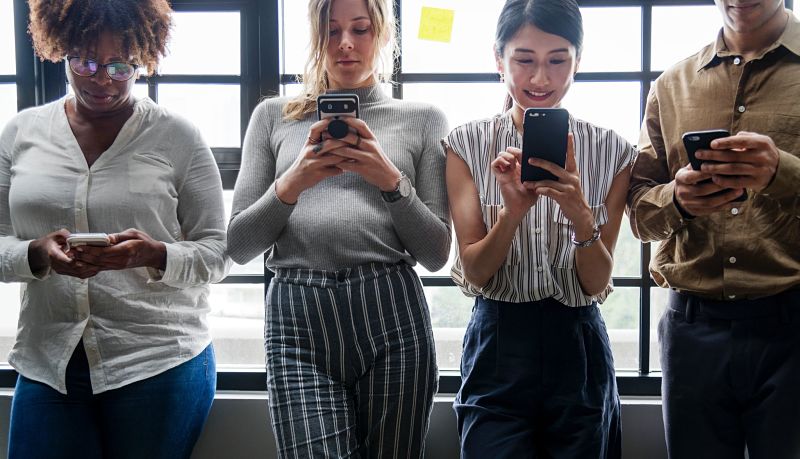 7 tricks to cut mobile phone costs
12th October 2018
Smartphone technology has made giant leaps in recent years, but so has the price. With handsets also now costing up to £1,000, keeping connected on the go can be an expensive business.
If you want to save money on your smartphone, here are 7 tricks to cut mobile phone costs.
Shop around
With a dizzying choice of handsets, contracts and tariffs the first step to saving money on your phone is to make sure you shop around.
There's fierce competition between retailers and phone providers and so make sure you compare prices before you commit to a deal.
Consider buying your new handset
The most cost-efficient way to buy a mobile phone, particularly the very latest handsets, is to pay for the phone upfront and then take out a SIM-only deal.
Even though you may have to pay for the phone upfront, your overall cost is often lower as your calls, texts and data package will usually be much cheaper.
A SIM-only deal will also typically offer much more flexibility, with the option of shorter 12-month contracts or even rolling monthly deals, leaving you free to switch to a cheaper option if you find one.
Don't get a new handset if you don't need one
If you've come to the end of your contract for your current handset, don't immediately assume you should get a new piece of tech.
If you're happy with your existing handset, and it's in decent working condition, then speak to your provider about getting a new deal. You can often find that you can significantly reduce your monthly cost if you're prepared to carry on using your old handset.
Keeping your existing handset and taking out a new SIM-only contract means you'll avoid shelling out for a new smartphone altogether. And you will often find you can more than halve your monthly calls/data cost.
Buy at the right time of year
Phone manufacturers typically bring out new versions of their popular phones at the same time every year.
For example, the latest iPhone update generally arrives in September, with Samsung releasing their newest phones in the spring.
The price of the previous generation models will start to drop shortly after a new phone is released. So, if you're not bothered about having the absolute latest piece of kit, and if you're happy to take the previous model, you can time your purchase to avoid paying inflated prices.
Recycle your handset
If you do decide to buy a new handset, either paying up front or getting it on a contract, then don't forget to recycle your old phone. You could earn hundreds of pounds, depending on the make, model and condition of the phone.
There are lots of companies willing to recycle your phone for cash. Always shop around though, as the differences in the amount they offer are huge.
Once you agree to sell, most companies send you a freepost bag for your phone. You post it, then they give you the cash.
Keep within your data allowance
If you use up your data allowance before the end of each month it could end up costing you. Most networks will ask you to pay extra if you want to increase your allowance. This could add £60 or more to your annual mobile bill.
Avoid exceeding your data allowance by:

• Using WiFi wherever possible. Be careful when emailing, using online banking or shopping as your personal information could be vulnerable to hackers if you're using public WiFi. McDonald's, Starbucks and Wetherspoons all offer free wireless internet.
• Ensuring your apps aren't using up your data. Turn off your apps when you're not using them and consider disabling 'push notifications' which also use up data.
• Being careful what you download. Take care when downloading large files such as movies or TV series, particularly if they are in high definition as HD files are bigger and use more data. Also, watch out if you're streaming video using Netflix or BBC iPlayer or music using Spotify and YouTube.
Be careful with international calls
If you're heading abroad then your mobile phone bill can soon rack up. Your mobile provider may hike prices massively – depending which country you're visiting – and they may even charge for receiving calls.
You can cut the cost substantially by using speaking to your provider and getting an 'add-on' deal, or by getting a specialist SIM card to use overseas.
You may also be able to make free internet phone calls while you are away. Logging on to a reliable WiFi service and using VoIP services such as Facebook Messenger or Skype means you can make your calls for free.