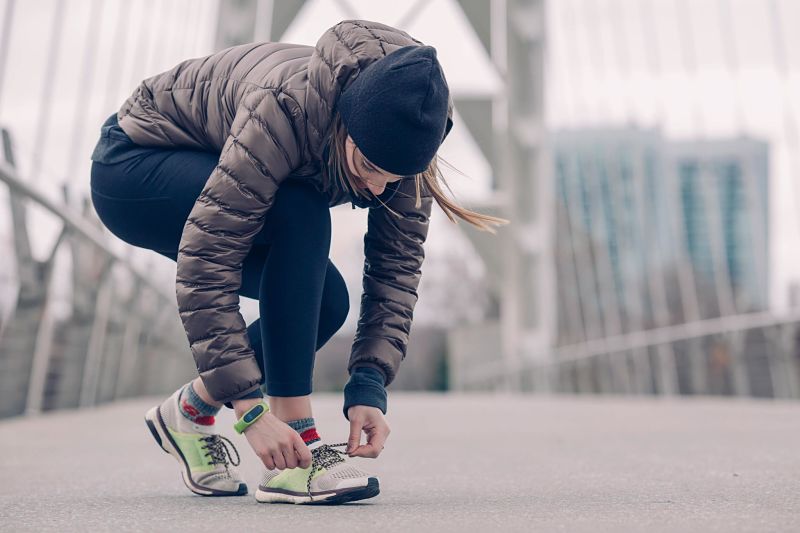 Ways to increase your exercise motivation
6th April 2018
Resolving to improve your fitness and to do more exercise is the easy bit. Maintaining your focus and keeping up with your routine is much more difficult. Indeed, of all the Brits who break a New Year's resolution, two thirds say they fall off the wagon within a month. 
If you want to keep motivated, science can help. Here are seven proven ways to get motivated and burn some calories.
Set goals, and write them down
Setting goals, and writing them down, can help you to stay motivated. Research from the Dominican University of California found that when people created goals and shared them with a friend, they were 33% more likely to achieve their goals than people who simply thought about them.
The group who wrote down and shared their goals also achieved 76% of their aims by the end of the study.
Put your money where your mouth is
Money can be a significant factor in keeping you motivated. A study published in the Journal of General Internal Medicine saw researchers ask people to bet their own money on reaching their weight-loss goals.
If the participants didn't reach their goal of losing one pound per week, they lost the money they 'bet'. If they were successful, their contribution was matched. At the end of eight months, the people who bet their money lost almost nine pounds more than the people who didn't.
So, set goals and 'bet' some of your cash on it. If you don't go to the gym three times a week, pay a penalty. If you do, treat yourself.
Get your friends involved
An Obesity study found that people who joined a team, and who were helped to lose weight by teammates, lost more weight than those whose teammates didn't assist them.
Results from the study suggest that 'weight loss may spread through social ties and that social network characteristics may influence weight outcomes in overweight and obese individuals.'
If you want to stay motivated for exercise, join a group of like-minded people. Research suggests you're more likely to meet your outcomes if you have others helping you.
Sit down and watch TV
Lazing on your sofa watching TV hardly sounds like a scientific way to stay motivated to exercise. However, a University of Buffalo study found that watching repeats of your favourite TV shows can boost your motivation.
Watching episodes of shows that you really like – ideally where you know what characters will do and say – relaxes you, helping to restore your energy. It also fulfils your need for social interaction in a way that could be even more beneficial than real-life contact.
Turn the music up
Research has found that the lyrics and tempo of music can acutely affect your exercise performance by changing your mindset or distracting you from discomfort.
Dr Costas Karageorghis, reader of sports psychology at Brunel University and author of Applying Music in Exercise and Sport, says that listening to music while exercising can increase your endurance by up to 15%. Critically, it also has the ability to motivate you to start exercising.
Studies into amateur running clubs have also shown that music prevents joggers from hearing heavy breathing or the pounding of their footsteps or those around them, which can be demotivating.
Tweet about it
If you're struggling to motivate yourself, using social media can help. A 2015 report https://www.sciencedaily.com/releases/2015/10/151007110738.htm from the University of Pennsylvania Annenberg School for Communication found that healthy social competition and support on social media can motivate you to exercise more.
Diana Mitrea, an ACE-certified personal trainer in New York City and co-founder of Stronger With Time, says: "Use social media to hold yourself accountable and help you stay on track and support one another.
"The main thing is to be thoughtful about goals and who you have as guiding force and motivation — your friends should be excited about THE same things as you are."
Explore the great outdoors
Taking your workout outdoors is another way of staying motivated.
A review that included more than 800 subjects found that exercising outdoors came with a wide range of benefits. Participants reported feelings of revitalisation, decreased anger, and increased energy.
Another study found that exercising outside has an overall positive effect on your vitality, or your sense of enthusiasm, aliveness, and energy.
There are a range of different ways you can increase your exercise motivation. The key is to discover what works for you.