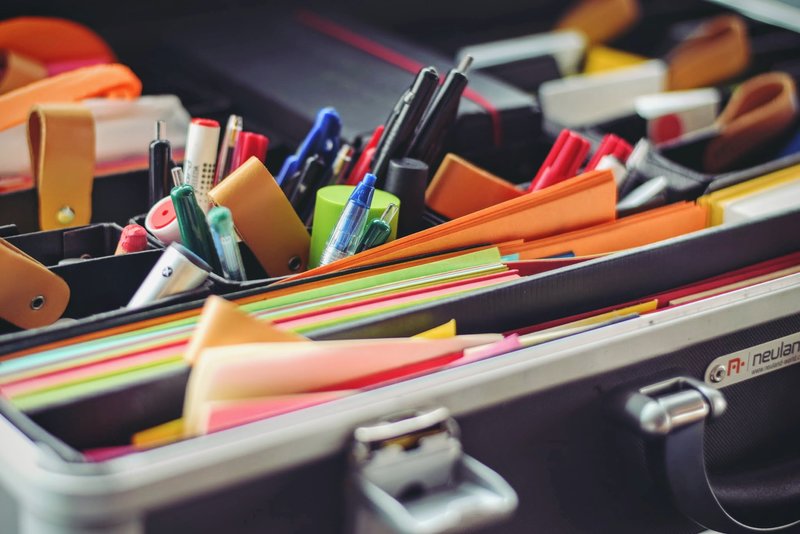 Back to school preparation list
9th December 2014
It's almost that time of the year when children start getting ready to go back to school and you start thinking about what you need to do to help them get their school year off to a great start.
To do this, you need to make sure you're sending them to school with a rucksack full of everything they need, so they can avoid having to borrow from their friends or raiding the teacher's personal supplies!
So, to make sure you get their school year off to a great start, we've decided to put together what we believe to be the definitive checklist of items a child will need before they go 'back to school'.
Basic items a child of any age will need to get them through the school day:
1. Uniform
Shirts
Jumpers/Sweatshirts/Blazers
Trousers/Shorts/Skirts/Tights
Socks/Ties
New School Shoes
PE Kit – Shorts/Tshirts/Pumps/Trainers
When buying a school uniform you need to be careful with money as it can get expensive. It's always worth asking the school if they operate a 'seconds stall' where older children can recycle the clothes that don't fit them anymore, that way you can get a nice discount on your child's uniform.
Also, timing is key with growing children. It's always a good idea to wait as long as possible before you buy their uniform before the new school year,  as they might have a growth spurt and then their new clothes won't fit them.
2. Name Labels
Put these on all your child's school possessions, otherwise you could find your child will come home with someone else's jumper and theirs will end up going home with another child. If everything is labelled, it's easy to find and swap, so you can get your child's things back.
These are really easy to attach too. You can either buy iron on pre-printed or stitch on labels, or a fabric pen to write their name on the clothing. Easy!
3. Lunchbox/water bottle
This only applies if the child eats packed lunches rather than school dinners. Something simple will do for the older children, but you might want to buy the younger ones something with their favourite superhero or TV show on it. Oh, and don't forget the name label! This will help make sure they remember which lunchbox is theirs, so they don't end up eating someone else's food.
4. Stationery
This all depends on the age of your child and your schools policy around what they need to bring. However, it never hurts to at least stock them up with a pencil case full of basic stationery!
5. Rucksack
A good sturdy rucksack is a necessity for any child at school for obvious reasons, but you might find the younger children pick up the wrong bag and take it home. So, when it comes to rucksacks, it is always a good idea to buy one that's easy to recognise and don't forget to put a name label on it, just like with the lunchbox!
The extra stuff (for primary school)
These are the extra little things that children in primary school might need.
Key ring on their book bag
Photo of themselves on their name tag
Younger children have a tendency of forgetting where they left their belongings, so things that look similar, such as book bags, can get lost or picked up by the wrong child. Because of this, it can be helpful to attach something onto things like this such as a key ring with their name on it, or with the really young children who can't read yet, instead of their name, you can put a photo of themselves on their name label!
The extra stuff (for senior school)
These are the extra little things that the older children in senior school might need.
Calculator
Protractor
Compass
Ring binder folder(s)
Small notepad (for quick notes and to do lists)
Flash cards
Post-it notes
Paperclips
Stapler
Tip-ex
Set of highlighters
Sports kits for P.E.
With senior school children, school can be a little bit more demanding because of exams, so they might need a wider range of stationery. However, you can generally get lots of these items in sets, which will hopefully save you some money. For example, protractors, compasses and rulers can usually be found as part of a set at most supermarkets and stationery stores.
Stuff to keep at home
These are the things that could be handy to keep at home to help the children keep up to date with their homework.
Desktop computer, laptop or tablet.
Printer paper and ink cartridges
Pen pot and pens
Homework planner/organiser
These are general things that you might already have at your house. However, it's important that you have at least some of these things, as they will help children with their homework.
We think that should cover everything your child might need to get their school year off to a great start, but if you have anymore ideas then you could always tweet us @shepherdsFS or visit us on Facebook.