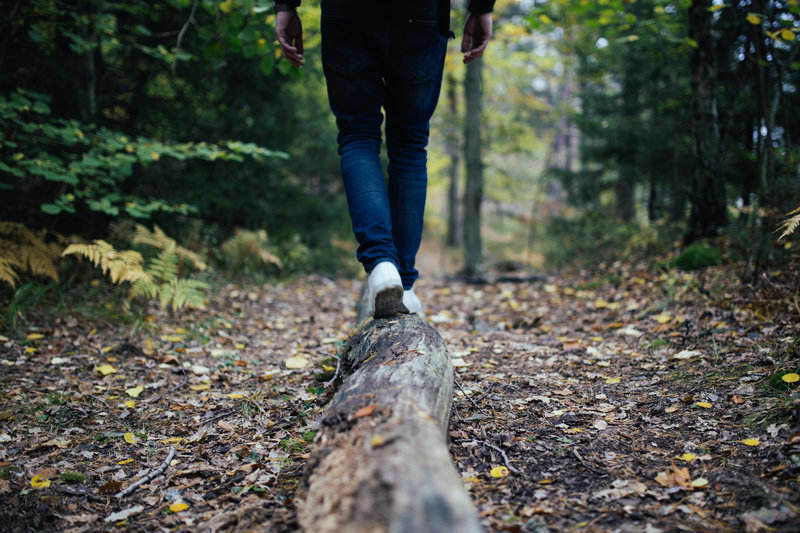 The best North West walks
16th June 2017
The North West of England is spoilt for choice when it comes to walking trails. Home to incredible National Parks including the Lake District, it's easy to focus our walking attention on the 'big names'.
Whilst these areas undoubtedly offer the walker incredible and varied experiences, the North West has so many different fantastic walks to offer.
We've selected what we think are the best walks in the North West:
Catbells, Lake District
Yes, we're starting with the Lake District, and with good reason. Catbells is a short but decent climb and scramble giving you an excellent taste of all that the Lake District has to offer. The views are incredible and worthy of a much tougher walk. A few areas look a little tricky, but this is a well-trodden path, and there'll always be a slightly easier option if you just look to the side of the main path.
Sandstone Trail, Cheshire
This wonderful medium-distance walk will be a day well spent as you wander along 11.5 miles of beautiful Cheshire countryside. You'll feel top of the world as you walk along the sandstone ridge which gives the trail its name. Marvel at the views over the Cheshire plain and enjoy the bracing breeze. This is one part of the longer main trail, so you can always come back for more.
The Tolkien Trail, Lancashire
Starting snug in the Ribble Valley in the beautiful village of Hurst Green, this is a relatively easy 5.5 mile walk that harks back to the writing legend J R Tolkien. Imagine scenes from Lord of the Rings…perhaps you just found The Shire in Middle Earth?
Just to the west of Halifax, these wonderful valleys reward the walker with gentle riverside views as you meander among the woods. This walk is definitely one for Forest Bathing English-style. Pack a picnic and enjoy it by one of the weirs, and do not forget to visit in Bluebell season for a feast for the eyes. The walk takes around an hour and is not far from Hebden Bridge. We do realise that this is debateable to whether it is north-west or not but thought it was too good not to add.
Whether you want to engage the kids in something different, or simply want to spend an evening escaping from it all, this walking trail offers big skies away from light pollution, and a chance to marvel at our universe. It is only around a mile long, but pack up your blankets and come and gaze at the stars.
A little bit of a cheat, as this isn't just one walk. There are a myriad of ways of scaling Scafell Pike, England's highest mountain. Take your pick and feel like you've conquered the world. Definitely not one for the faint-hearted though!
Preston Guild Wheel Walk, Lancashire
This is a 21-mile walk circling Preston, and bringing the countryside in reach of the city. This bike/hike trail was actually established by the Council, and we say hats off to them. It's a legacy to the 2012 Preston Guild and takes in a surprisingly diverse range of landscapes. Riverside, woodlands, nature reserves, and docks, this walk has it all.
This walk is great as you can access the start easily by train, and it's only 12 miles south of Manchester. Enjoy the impressive sandstone escarpment, some undulating farmland, and some wonderful woodlands opening on to impressive views. This is a medium length walk of 4.5 miles, which will take you around 3.5 hours to complete.
A fantastic way to explore the coastal estuary alongside the River Dee, this largely follows a disused railway track and as such makes for nice easy ambling. Starting at Hooton Railway, you'll take in some great views, and peaceful moments allowing you to spot some local wildlife.
Historic Houses, Highest Hill, Greater Manchester
This is a walk with a little difference. The 4 or 8 miles (depending on which route you choose) starts at Smithills Hall before climbing up to the top of the highest hill in the West Pennine Moors before enjoying the classic mill village of Barrow Bridge.
So what are you waiting for? Pop on your boots, pack up a picnic, and get out and enjoying walking in the North West.
You can also find more walk destination ideas, great for the summer weather here.
Walks are a perfect way to spend time with the family, and to help get children healthy and active. Supporting them is a vital role of any parent, and what better way to support them, than by saving for their future with a Junior ISA.