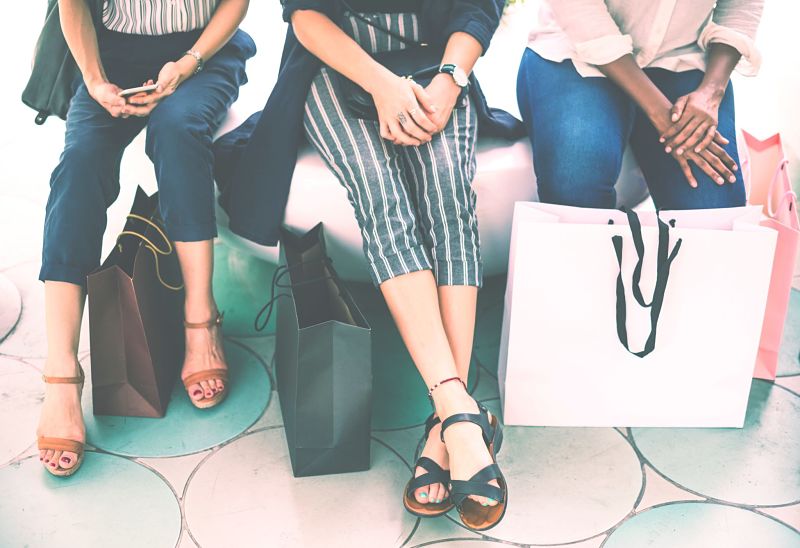 Black Friday deals: Are they worth it?
26th October 2018
UK consumers bagged up £1.4 billion in online sales on Black Friday in 2017. This represented a staggering 11.7% growth since the year before. Will that trend continue this year, and, is Black Friday really worth it?
Retailers definitely think so. Black Friday and Cyber Monday are heavily pushed dates in the retail calendar. Originating from the first Friday after Thanksgiving, we've imported this recent tradition from our Stateside friends. This year Black Friday falls on 23rd November.
The pros and cons of Black Friday
There's no doubting there are some great things about Black Friday. However, is it all great, or is there a flip side? Let's consider the arguments for and against this date in the retail calendar.
We love a bargain
We're the first to grab a bargain. No one really wants to pay full price for something. Black Friday is definitely a time to hunt around for a great sale item.
However, retailers aren't stupid. They know that you're up for grabbing a bargain and so much of it is a game-play. The pressure is on to make a decision in a snap, with stock levels lowering before your eyes.
How to get around it:  Plan your spending! Don't head online with a browsing attitude: you will be sure to buy things you don't really need, and which still go over budget. Instead, decide in advance the specific products you want to buy. Then, on Black Friday, search for these particular items only.
It makes you look generous
If you're using Black Friday and Cyber Monday to snap up some Christmas presents then you're probably hoping it'll make you look more generous than you can really afford to be. This is true if you spot the right product, in budget.
However, your friends and families aren't stupid. They also care about the thought and effort. They'd rather have something that shows this, rather than how good you are at muscling in during a sales frenzy.
How to get around this: Do the thinking first, before you head to the shops or online. Set your budget for each individual you are buying for and stick to it, bargain or not.
You'll lose track
It's easy to get caught up in the rush of pressured time-ticking and buy this, that and everything. A few days later the post arrives and you realise you have three times too much for Uncle Fred and nothing for your mother.
How to get round this: Make a list of whom you are buying for. When you buy something, write it down on the list. What's more, if you do a lot of spending on one day like this take time to check your bank and credit card statements thoroughly. It's easy to miss a mistake when there's a large number to sift through.
It's better for some things than others
There's no doubting that Black Friday is actually a fantastic opportunity for some bargains. However, this doesn't apply to all types of goods. The ones that are worth your attention tend to be high price tag electronics such as TVs and games consoles. For furniture and housewares you may well do better waiting until the New Year sales instead.
How to get round this: Do your homework! It's right to target technology items on Black Friday as you're likely to grab a good deal if you're quick. However, you need to have fully read up on the various specifications of a product prior to the deal becoming available. Also, check the RRP. This way you won't get click happy and can check you're definitely getting a good deal.
You could overspend
It is ridiculously easy to overspend on Black Friday and Cyber Monday. You believe you're getting a bargain so you forget to actually tot up what you're spending in total. Before you know it Christmas isn't even here, and you've got a nasty debt to pay off.
How to get round it: Make sure you budget. Before Black Friday comes, think about how much you realistically have available to spend. Set this aside. Now look at a list of who you want to buy for, and if you want to buy for yourself, write that down too. Now see how much you can spend per person or per item. Stick to this. A bargain is not a bargain if it still goes over budget.
You'll get click happy
Online retailers are savvy. They know that a little added time pressure (lightning deals on Amazon for example) and ticking down stock meters are enough to make you click happy.
How to get round it: Know that the way that Black Friday and Cyber Monday are presented are nothing more than marketing. You're being sold to, and you need to be wary of falling in to the marketer's trap. If you find you have a case of buyer's remorse, don't forget that you have statutory rights and can return the item for a refund.
It gets your shopping done and dusted
Realistically, we're all pressured for time. Christmas shopping can eat up a huge chunk of time we'd rather spend elsewhere. Being able to do it all in one hit on one or two days is enticing.
How to get round it: It doesn't have to be Black Friday that you dedicate to your one-day shopping extravaganza! There are plenty of other opportunities when you'll still find good deals, and be able to think with a clearer mind. Don't forget, many retailers don't limit their Black Friday deals to one day, but instead tend to stretch over much of late November and early December. You have time.
It's hard to spot the scammers
Unfortunately, with a ripe and eager market, Black Friday brings out the scammers and the phishers. There's a great deal of information clamouring for your attention, and in the rush it can be tricky to spot who is real and who is fake.
How to get round it: Make sure you stick to your trusted retail sites. If you're heading off to an unknown site, then do some research first. Check reviews. The clock may look like it's ticking, but you do have time. Take a few moments before Black Friday to check that your anti-malware and virus protection is up to date.
You could get hurt
If you head out to high street stores then there is a chance that the elbowing bargain hunters can cause you an injury. Unfortunately, we're not joking. There is a website dedicated to reporting deaths and injuries resulting from Black Friday. In 2014, there was some infamous video footage of a stampede in Asda. Not much fun.
How to get round it: Shop online, or on a different day. Be calm and careful in shops.
It's consumerism at its worst
Surviving shopping on Black Friday requires you to wear the black belt of consumerism. This is meant to be the season of memories and time spent with family and friends, not in a scrum to bag a bargain. In fact, 70% of Millennials have said they'd get rid of Black Friday altogether for this very reason.
Black Friday can be a chance for some fantastic bargain grabbing if you prepare and plan in advance. Be aware of the pitfalls and take a calm approach. Make Black Friday work for you.