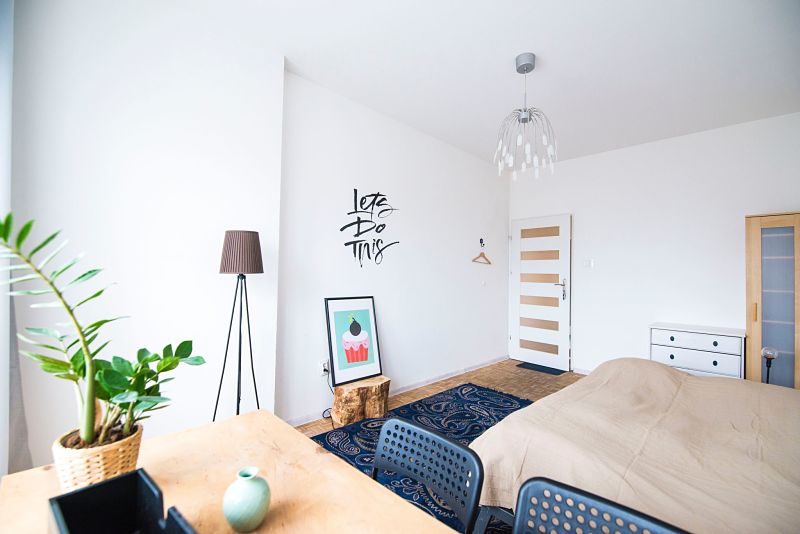 How can renters save for a housing deposit?
27th July 2018
Getting on the housing ladder is a goal of many. Around 20% of households in the UK are privately rented. However, tenants are paying an average rent of £927 per month (or £1593 in London) for an entire property. So how do you save at the same time? Here's our guidance on how to stash the pennies and maximise your housing deposit savings.
1. Get rid of debt
All the while you're racking up debt you're hindering your savings. It might seem like a good idea to save while paying it off, but this is arguably a fool's errand. Instead, it usually makes more sense to pay your debt down as quickly as possible, as you will often find that the interest rate on a loan is higher than what you'll be getting on your savings. In the meantime, try to consolidate the debt and pay lower interest where possible. This will also have the benefit of boosting your credit score for when it comes to mortgage application time.
2. Boost your credit score
Talking of credit scores, you need to try and boost yours now – in advance of when you may apply for a mortgage. In the UK a great way for renters to do this is to make use of the Rental Exchange Scheme. In a nutshell, the Rental Exchange Scheme works to make your regular monthly rent payments count towards improving your credit score.
3. Don't spend pay rises
If you've been managing on your current income just fine then when a pay rise comes along, stick to your old budget. Put the 'rise' in to savings, and you won't even miss it. On the subject of pay rises, don't be afraid to consider your market value and approach your employer if you don't think you're being paid the fair amount for what you do.
4. Consider a room mate
Not all tenancies allow sub-letting, but perhaps you can rent a room in a shared house rather than rent your property? If you're not fully occupying your rental space, then this can be a good solution to earn an extra income, and reduce your outgoings by sharing bills.
5. Make the most of tax-efficient savings allowance
Make sure you are saving most in the most tax-efficient way. You can save a good chunk of money each year tax- efficiently by ensuring that you make full use of your ISA allowance. You can find out more about the Shepherds Friendly ISA here.
6. Budget, budget, budget
You won't succeed in stashing away a deposit for a house unless you take the conscious decision to budget carefully and plan what you can save. This means taking a fine tooth comb to your outgoings versus your income and seeing where efficiencies can be made. Small regular purchases, such as daily lunch at the office canteen, quickly add up and would be better used in your savings pot.
7. Be a property guardian
In the UK there are many listed buildings which need live-in custodians. Using the Camelot Guardian scheme, you can get low rent, or even live rent free, in exchange for looking after a listed property.
8. Take advantage of Help to Buy
If you live in England, then you may be able to take advantage of the government's Help to Buy scheme. It is an equity loan which you can use when you've successfully saved 5% of the deposit needed for a new build. There are slightly different schemes available elsewhere in the UK. This could effectively help to propel your savings to get you on the property ladder more quickly.
9. Earn a second income
There's nothing to say that your income can't be made up from different jobs or avenues. Therefore, perhaps you have a side gig or a hobby which could pay. Even a few shifts here and there at a supermarket can quickly add up and may fit around your regular work. You could also do things such as babysitting, house and pet sitting, or sell unwanted items on eBay.
10. Check your bills
If you haven't shopped around recently, you may be paying over the odds for utility bills, insurance and mobile phone contracts. Take some time to go through all of these to check whether you can get a better rate. Whatever you save, put it directly towards your deposit savings.
With some savvy thought and careful planning, you will be able to maximise the amount you can save towards your house deposit.