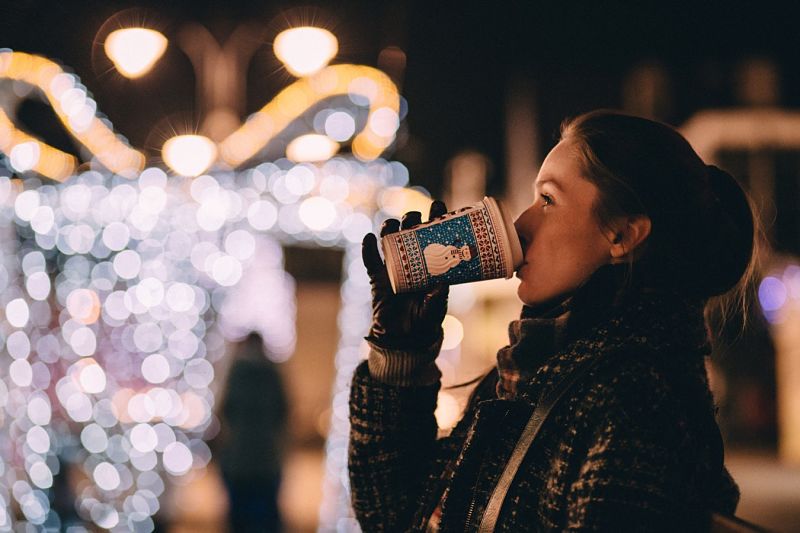 10 Christmas shopping tips for mums, from mums
30th November 2017
Many high street stores have now brought out their Christmas stock, with some shops even rolling it their Christmas products in September! While some shoppers might roll their eyes at what they believe to be premature festivities, it's possible to save huge amounts of money and avoid unwanted stress, by preparing for Christmas early.
We spoke to 10 mums who shared their tips on how to do your Christmas shopping more efficiently to save time, money and sanity. Discover the tips below:
Laura, www.littlestuff.co.uk
"Lists, lists, lists. I'd go mad without them at Christmas (if I'm totally honest, I have a Christmas spreadsheet. It's a thing of beauty. But pen, paper and a couple of highlighters  will do just as well)
"I have a grid set up for each family member, where I can record ALL of the gifts (plus their cost if you're tracking your budget too). I colour code them – white is a reminder of what to get. Orange means it's ordered, and green means it's in the house. Then it gets a line through it once it's wrapped. That way I not only know at a glance what is yet to be ordered, and what I'm still expecting to be delivered, but I also know nothing has fallen down the back of a cupboard or drawer and not noticed until Christmas Day when I realise one child is missing a gift!"
Katy, www.katykicker.com
"My top tip would be to start early with Christmas shopping. Use sales and buy items when they are on offer. Keep a list of people that you want to buy for, including ages, and look out for suitable gifts.
"Also, if you have a lot of adult family members to buy for then consider having a family Secret Santa. Everyone picks names out of a hat and then buys a gift for one person with a set budget. This means everyone gets a gift but reduces the overall spend which is ideal for larger families."
Jocelyn , www.thereadingresidence.com
"Keep your eye on deals and sales, such as the Argos 3 for 2 sales or Black Friday sales at the end of November, for the best buys. Shop online to keep stress down (no one enjoys crowds and struggling to find a car park space)."
Steph, www.stephstwogirls.co.uk
"I'd suggest buying through a cashback site like Quidco or Topcashback to save money. Create wish lists online so that you have an idea of what you'd like when the sales start to hit – in particular, do this in advance for Black Friday."
Kaz, www.icklepickleslife.co.uk
"Christmas is such an expensive time, anything to save money is a big help, especially if you have young children. My top tips would be:
"Start buying a bottle of wine, chocolates or savoury treats etc. from October each week to spread the cost a little. Make sure you hide them or lock them away otherwise they may not last until Christmas!
"Also, consider Gift Vouchers for your teens – buy a small related gift to open with the gift voucher. They can use them to get more value for their money in the post-Christmas sales.
"My final tip would be to make homemade gifts for relatives with your little one's hand or foot prints. They are lovely to treasure, more personal and help save money too."
Molly, www.mothersalwaysright.com
"Don't worry if you haven't been super organised and started your Christmas shopping early; I rarely start buying things until November and often wait until Black Friday to get some good deals on presents.
"It can be tempting to buy lots, but I always try to stick to the few key things my children have asked for rather than going crazy as it can be stressful ending up with a house full of toys that don't have a home and won't be played with.
"Stick to a budget – this is easier said than done I know, but if you plan how much you can afford to spend beforehand you won't get into trouble later on."
Beth, www.twinderelmo.co.uk
"My tip would be to use all your points from reward cards that you've used throughout the year. You can use these for the big Christmas food shop or bag some 3 for 2 bargains. It's essentially free money that you've accumulated across the year and really helps the purse during an expensive month.
"I'd also recommend wrapping presents as you go to ensure you don't leave it all to the last minute and not have enough paper or sticky tape. Reduce the stress where you can!"
Emma, www.emmaand3.com
"My suggestion is if you have a great skill or a gift of time, use it. You could offer to babysit for a friend as their gift, or if you bake, make a lovely home-made cake.  They beat shop bought in a flash.
"To decorate your home use natures finest.  Find some pinecones and grab some glitter spray and get creative. You can find homemade Christmas craft ideas on my website."
Jenni, www.oddsocksandlollipops.co.uk  
"I spread the cost of Christmas out over the year, having a child with a December birthday means this is a must! I buy what I can in the sales and when shops have 'Baby/Toddler/Child Events' on as they are great places to find a bargain."
"I have an amazon wish list set up for each of the kids. I add items to them throughout the year as they come up with ideas for gifts, so I don't forget things and then when birthdays and Christmas come around.
"This means I have a ready-made shopping list to pick from and I can send a link to relatives who ask what to get too."
We hope these tips help you to beat the Christmas shopping mayhem. Good luck!