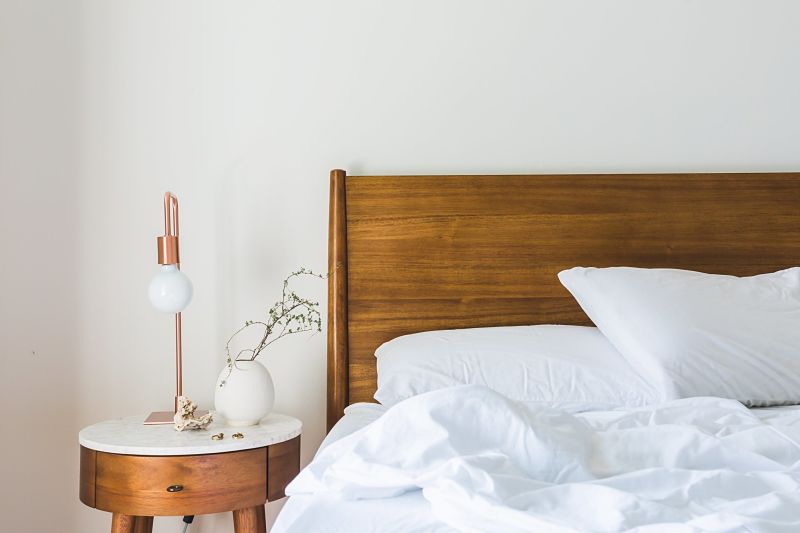 The cost of furnishing your first home
25th September 2017
Homeowners spend £15,215 on their furnishings for a 3-bedroom home, whilst the biggest expenses, are likely to be a sofa, television, kitchen units, fridge, and an oven. Furnishing your first home can be an expensive business. However, in reality you can spend as much or as little kitting out your house, as you like. And, don't forget – it doesn't all need to be done at once.
Getting the keys to your new home is an exciting time, especially if you're a first-time buyer and setting up home for the first time. However, you've also likely paid out heavily in terms of moving costs from stamp duty to solicitor fees, so before you get too carried away on your interior design dreams, you may need to set out a budget.
Beg, Borrow, and Reuse
In reality, very few people have completely new furnishings, especially from day one. If you do, you'll find your bank account empty pretty quickly. However, this needn't mean you're doomed to using packing boxes as furniture for the next few months. With a little improvisation, and a balance of borrowing, hand-me-downs, and some new items, you'll soon be kitted out.
This makes extra sense because it can take a few months of living in a space before you really know what you will need, and how you want the space to function and flow. So, bide your time and don't go on a mad moving day spending spree.
Consider the Basics
Before you have that enormous state-of-the-art TV and surround sound system, you need something to sit on. Before the luxury Egyptian Cotton bedsheets, you need a bed. It's appealing to head straight to the little touches which make a house a home, but in reality you need to start with the basics.
So sit down with a piece of paper and work out what you need for each room on an essential level. These aren't the frivolous wants, but rather the items (whether furniture, or electrical, or functional appliances) that you actually need. Everything else can wait until your bank balance is healthier once more.
Typically, the main items you'll need include the basic white goods of a washing machine, oven, and fridge. You'll also need somewhere comfortable to sit and somewhere to sleep. However, do take care not to simply choose the cheapest item available. This can prove to be a false economy if they don't last long, or you never really liked it in the first place.
How to Make Your Pound Stretch Further
With a savvy approach, you can kit out a house for considerably less than if you choose everything new. Even if your beg-and-borrow approach with family comes up with nothing more than Great Aunt Maud's grapefruit bowls, there are options open to you. Make use of local car boot sales, and scour the high street for charity shop finds, especially the ones that are dedicated to furniture.
Also, take to the internet and get hunting on eBay, Gumtree, and your local Facebook selling pages. Definitely don't forget to sign-up to your local Freecycle. By keeping a beady eye open, you can often grab a bargain.
If you're keen to buy new then your most economical options may be Ikea, or various large supermarkets. Don't forget to do online comparisons as you'll frequently find the same item for less with a little research.
Take Care when Buying on Credit, Finance, or Hire Purchase
In the majority of large furnishing and electrical stores, you won't be able to move without someone offering you a finance scheme of some sort. Whilst this is tempting, don't forget that you're yet to know how your budget really works in practice. You don't want to end up committing yourself to something you can't really afford. Trust us, that high-end living room suite won't seem so luxurious if every time you sit in it you're reminded of the burden of debt around your neck. The same care should be taken when considering credit cards or loans for such purchases.
Enjoy the Journey
However you decide to kit out your new home, remember to enjoy the journey. Putting your 'stamp' on a place, and enabling it to feel like home, isn't so much about expense as creativity.
For more information on buying your first home, check out our first time buyer guide and how to save money for a house.