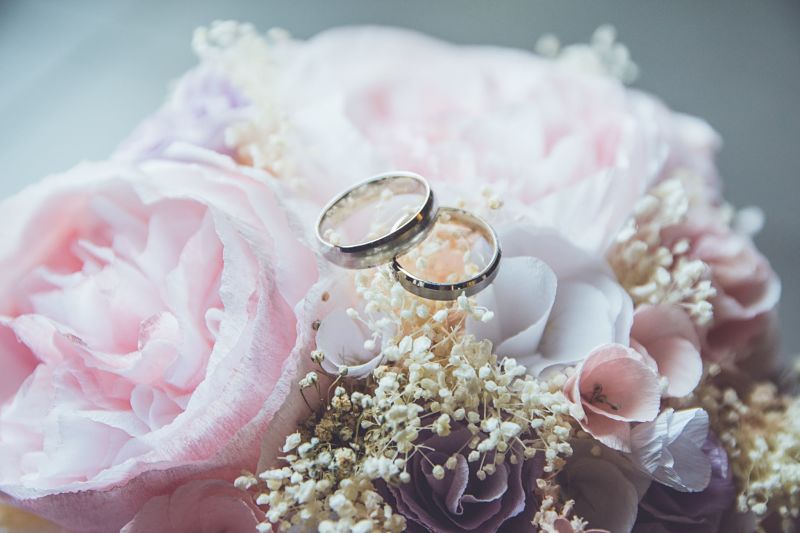 How to create a wedding budget planner
21st June 2019
Love is in the air and the last thing you want is for finances to bring you back down to earth with a bump. It may not be the most romantic exercise, but creating a wedding budget planner for your wedding will ensure a smoother ride. It allows you to focus on what you really want, alongside what is possible.
However, creating a wedding budget is possibly the first time you've really had to budget for an event. It can seem daunting, but we are here to make it simple.
The average cost of a wedding in the UK is £30,555. Whether your own wedding will cost more or less, you need to budget.
Before you say I Do
As we've explained previously, our top tips for newlyweds is to make time to talk. Our second tip is to budget. This can all start before the Big Day, laying the foundations for a wonderful day itself and the groundwork for a happy marriage. These are skills you'll need throughout your lives together.
So, sit down, open a spreadsheet on your laptop and get cracking with your budget by talking through it together.
Where to start with creating a wedding budget planner
Your starting point is to figure out how much you've got available to spend on your wedding. This is a vital first step. Often couples skip this and just get spending. The result can be debt or having to forgo something which matters to you far more, such as your perfect dress versus costly table favours.
To work out how much you have available you need to work out where available money is coming from. This may just be from you and your other half, but it may include family members who are looking forward to chipping in. You may find that some family members ask to pay for a particular element, rather than handing over cold hard cash. Whilst these conversations may be tricky, it is best to have them now.
At this stage you may discover that you need to play with dates. Perhaps to get the budget you want; you might need to save for another year or two. This is all vital information, so be realistic.
You may also find it helpful to set aside wedding savings in to a separate account.
Making sense of the numbers
Once you've got your total overall figure, you can then apportion estimated costs. Whilst there is a set list of costs you can expect (including items such as catering and legal fees), many of these are dependent on your guest numbers. Therefore, consider your guest list before you get stuck in much further.
Generally, the more guests you have, the more expensive the wedding. This is because major costs include venue hire and catering. It can be useful to think of your wedding budget in terms of a cost 'per person'.
From here you can then list in a spreadsheet everything that is needed for your wedding. This will include:
Rings
Venue
Legal and officiant costs
Photographer and videographer
Catering
Drinks
Flowers
Entertainment and music
Outfits and dress
Invitations, menus and order of service
Make-up and hair
Cake
Accommodation
Favours
Décor
Transport
Honeymoon
Some of these items will be 'non-negotiables' to you. Therefore, move them to the top of the spreadsheet and work out their estimated costs using a little online research. Once you have budgeted figures for these elements you can then apportion the remaining budget accordingly. There are many wedding budget planners you can find online that could be a great place for you to start.
Get planning
Now it's time to don your investigative hats and do some research. You'll need to find out if your budget is realistic, and if not, work out how you can cut costs. Remember, your total spend cannot exceed the money you have available without starting married life in debt.
Particularly with larger costs, such as the venue, make sure you uncover any hidden costs.
You may find that by moving the date, cutting your guest list, or dropping some of the less important elements, then you can keep things within budget. At this stage remember that you are planning only, not spending!
This exercise is about refining your budget and making it realistic so that you can start making bookings. Your estimated budget should now match the type of wedding you both want and can afford. Remember to focus on the feel of the event, rather than the paraphernalia. It's absolutely possible to have a memorable, unique and special wedding on a budget that suits you.
Track your spending
Every time you make a booking or purchase for the wedding, make sure it falls within your budgeted amount. In your spreadsheet, keep a record of what you have spent. In some cases this may mean that you can increase your budget for other areas. For example if your dress is £500 less than you thought it would be, you can now use that money to pay for a live band.
Many people book the venue first. This is because it is such a determinant of other costs. It will determine the final upper limit of the guest count and will likely also determine catering and drinks costs.
Good budgeting practice
It is good practice with your wedding budget to add in approximately 10-15% of your overall budget for unexpected costs. There will almost certainly be things you have overlooked (stamps on your invitations?!). Having this buffer zone will help.
Preparing a wedding budget is also excellent practice for a healthy financial married life. Soon you'll need to budget for complex household expenses, or for children in the future.
Planning a wedding to budget will bring you peace of mind as well as the day you dream of.