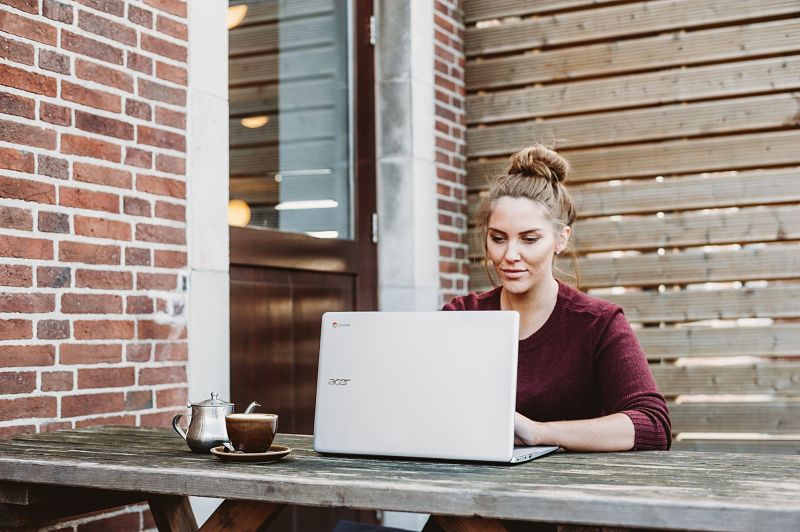 What does Income Protection not cover?
7th June 2019
Each year an estimated 137.3 million working days are lost due to sickness or injury. Often, this isn't a few days fighting a nasty cold. It can be a long-term absence from work. This brings genuine financial concerns. Bills still need to be paid.
Statutory Sick Pay pays just £94.25 per week and is only payable for six months. Rarely is this enough to meet your financial obligations.
For this reason, many individuals choose to take out income protection insurance. Indeed, if you are employed and have outgoings, it could be worthwhile that you have Income Protection.
What is Income Protection?
Income Protection is effectively a type of insurance. It insures you in case you are unable to work due to sickness or injury. It is up to you how much you are insured for and how long you need to be unable to work for before you start receiving benefits.  However, although it is possible to obtain up to a maximum benefit of 70% of your income, the majority of insurers offer up to 65% (which is paid tax free). You pay monthly premiums in the same way you do with other insurances.
Income protection can give you peace of mind and reassurance that if you are off work with long-term sickness absence, then you will be able to meet your financial obligations.
While premiums will consider factors such as your current health and pre-existing conditions to determine cover levels and premiums, nobody knows if or when we will be too ill to work. It is for this reason that Income Protection is a sensible choice. The last thing you want to be worrying about when you cannot work due to long-term sickness is paying your bills.
The confusion between Income Protection and Critical Illness Cover
Frequently individuals become confused regarding the differences between income protection and critical illness cover.
Income Protection is designed to give you regular payments (worked out as a percentage of your earnings) throughout your absence from work. The fundamental premise is that you will, ultimately, be returning to work. There's a limit to how long the payments will be made for, but this could be until retirement age or 70.
Critical Illness Cover instead pays out one lump sum. This is irrespective of how long you will be unable to work, or whether you will ever be able to return.
What will Income Protection not cover?
It's always important to check the specifics of the individual policy you are looking to take out. However, there are some general concepts about the things which income protection insurance doesn't typically cover.
"Deferred Periods:
When you take out Income Protection insurance, you are likely to be able to choose between several different variables. Crucially, the first will be how soon the payments would start in the event of sickness or injury. Secondly, you will likely be able to choose how long the payments would be paid for. Both options will affect your premiums."
That said, it is essential to consider the realities that a long period of sickness or incapacity will bring. The last thing you need, if facing long-term health difficulties, is a financial worry. For this reason, with Shepherds Friendly Income Protection, you may choose either a shorter-term protection that pays for periods of sickness lasting two years, whilst you can also choose longer periods which could last up until your retirement age.
Income Protection focuses more on your absence from work than on the illness or injury itself. Therefore, unlike critical illness, it will not pay out indefinitely for disability. It will only pay out for disability in so far as it prevents you from being able to work, subject to the specific terms and conditions of your plan. Some income protection plans offer occupation benefits and it will therefore not make you take another job that isn't within your field.
This can also work in your 'favour'. Critical illness generally only pays out if a new disability is permanent. Under Income Protection, recovery can be regarded as possible, and payments still paid.
You will need to look at the specific terms and conditions of a policy to determine which illnesses and injuries your chosen Income Protection policy covers. However, remember that the aim is to cover it purely because of its impact on your working ability, not necessarily the illness or injury itself.
Depending on the insurer, you may also have exclusions from your policy for pre-existing conditions, where you will not be eligible to receive benefits for some Income Protection plans
Income Protection is designed for illness and injury. It will not pay out in the event of redundancy or dismissal. You should make other arrangements to ensure you can still meet your financial obligations in the case of redundancy.
Your Income Protection insurance will only pay out if you are up to date paying your premiums. Therefore, if you stop paying your premiums, you can put your cover at risk. You also won't receive any money back if you cancel the cover – it is not a savings plan.
Similarly, as your income increases over time, you must inform your plan provider, who may need to adjust your premiums. This is so that, should you become unable to work, you receive a percentage of your current income, not your previous one which may not be enough to cover your outgoings.
There are a few other instances where, generally, Income Protection won't pay out. For example, usually, if the illness or injury was caused by war, cosmetic surgery or because you took part in a dangerous activity without suitable protective equipment or training, then you won't be covered. Check your terms and conditions for other exclusions.
It is a common misconception that the self-employed can't take out Income Protection cover. Indeed, you could argue that it is perhaps even more essential that they do as there is no safety net of an employer's sickness policy going beyond statutory requirements.
However, it is possible to take out Income Protection insurance if you are self-employed, and it will typically pay out between 50-70% of your pre-tax profit.
How to find out more about what Income Protection insurance covers
Each plan varies. It is, therefore, essential that you look at the specific terms and conditions of each policy. Find out more about our Income Protection and how we can ensure you achieve financial peace of mind in the event of long-term sickness or injury. Also discover our enhanced benefits, ready for when you sign up from our partnership with Nuffield Health.
All references to taxation are to UK taxation and are based on Shepherds Friendly Society's understanding of current legislation and H M Revenue and Customs practice which may change in the future