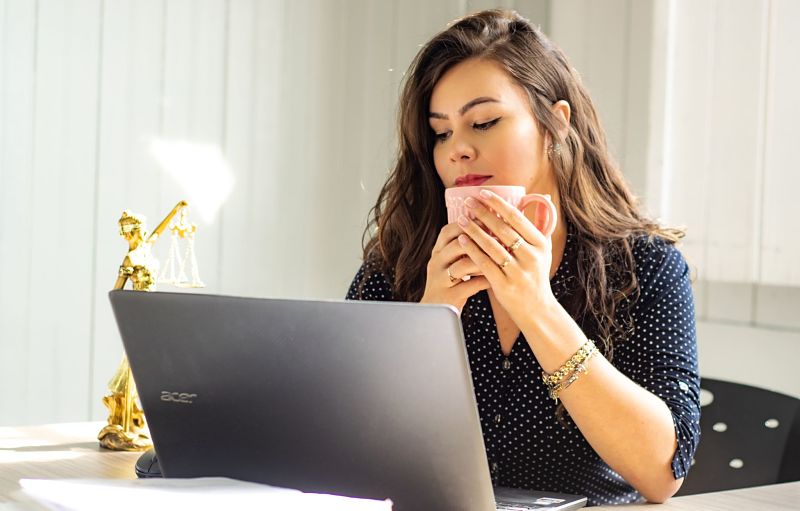 How to insure your income
20th November 2019
Have you ever stopped to think about how you would cope if you were off work due to sickness or injury? Where would you get your income from in order to survive? We look at ways to protect your income if you became ill or sustained an injury that left you unable to work.
Contractual sick pay
If you are injured or become too ill to work, you could be eligible for 'contractual sick pay'. Check your employment contract to see the terms of your sick pay. If you haven't been given a contract or it doesn't mention sick pay, ask your manager, or check your staff handbook or intranet.
If you work (and aren't self-employed), you're legally entitled to get Statutory Sick Pay (SSP). You could be eligible to receive £94.25 per week Statutory Sick Pay (SSP), which will be paid by your employer for up to 28 weeks. In order to qualify for SSP, you need to be off work sick for four or more days including non-working days.
A third of UK private companies offer occupational sick-pay schemes that may pay out more than SSP. How much an employee can receive will sometimes depend on how long they have worked in the firm and their level of seniority.
Also, your employer may offer a death in service lump sum payment. Death in service is an employee benefit which pays out a tax-free lump sum if you are employed by the company at the time of your death. The pay-out is usually between two and four times your salary.
Ways to insure yourself against illness and injury
If your employer does not have an employee sick pay scheme, you are worried it won't cover you long enough, or you decide to become self-employed, it is important you consider other ways you can protect yourself financially.
Consider the below ways to protect your income:
Income Protection Insurance (IP)
Critical Illness Insurance
Life Insurance
Income Protection Insurance
Income Protection (IP) can cover loss of income if you are unable to work due to illness or injury. The policy will normally pay out a tax-free monthly sum of up to 70% of your salary until you are ready to return to work or take retirement.
When you take out an income protection policy, you can choose the deferred period (also known as the 'waiting period') until you start to receive benefit payments. Typically, this is from two to – 52 weeks, with many choosing to defer payments for the period they receive statutory sick pay.
Income protection can be taken as short-term or long-term insurance policy.
Short-term protection – this type of cover is designed to protect your income for a set period, e.g. 6 -24 months.
Long-term protection – this type of cover will protect you from long term illness or disability that may mean you are never able to return to work.
Critical Illness Cover
Critical illness insurance (also known as critical illness cover), is a long–term insurance policy which covers serious illnesses and injury listed within a policy.
A pay-out is made by an insurance provider in the form of a lump sum which can be tax-free. Often, you must survive for a period after becoming critically ill (one month for example), before the policy will pay out.
A critical illness may include, but not limited to:
Heart attack
Stroke
Alzheimer's disease
Some types of cancer
The length of a critical illness insurance policy will vary depending on your circumstances. For example, you may decide to take out a policy that will run alongside your mortgage term or until your children no longer require financial support.
Life Insurance
Life insurance (also known as life cover or life assurance) can provide financial security for your family if you die during the term of the contract. Insurers pay out a lump sum that could be used to pay off the mortgage, pay university fees or simply cover the cost of living without your income.
There are various types of life insurance cover available from a range of providers, including:
Level term life insurance
Decreasing term life insurance
Whole of life insurance or Over 50's guaranteed acceptance life insurance
If you are considering taking out a policy that will guarantee a cash lump sum is paid when you die, you may be better off looking for a whole of life policy or, if you are over 50, an Over 50's Guaranteed Acceptance Life Policy.
Over 50s Life insurance is a form of life insurance, but isn't intended to cover income etc, but rather just pay a lump sum to help cover things like funerals.
Which type of insurance is right for me?
There are a range of insurance plans available that are aimed paying out if you are unable to work due to illness or injury, or if you die. One type of insurance is not necessarily 'better' than another, the insurance you choose should be based upon your personal circumstances.
You may not need income protection insurance if Statuary Sick Pay (SSP) would cover your cost of living, or you may be part of an occupational sick pay scheme at work. Also, you may have savings or an emergency fund that could pay the bills and mortgage while you were off work or not receiving sick pay.
Whatever your circumstances, income protection insurance could offer comprehensive financial support for you and your family if you became seriously ill or disabled.
Shepherds Friendly's Income Protection Insurance has an enhanced benefits programme from Our Partnership with Nuffield Health. Sign up today and you can receive 24/7 medical advice from a GP, an emotional wellbeing app to help your mental health and 20% off a Nuffield gym membership.
If you are not sure on what type of insurance is right for you, then you should speak to a financial adviser who can talk through your options with you.