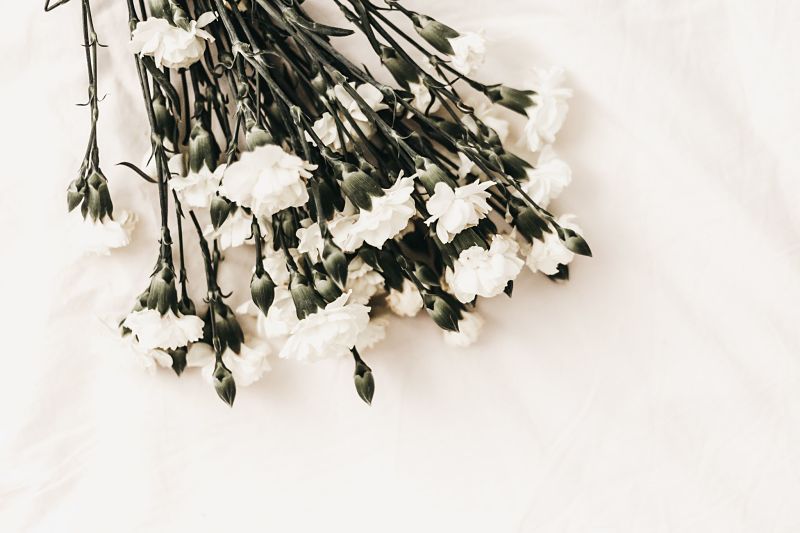 Can life insurance cover the cost of a funeral?
15th August 2019
With funeral costs on the rise, many people are considering ways to fund their funeral and save their family from financial worry at a very difficult time. We look at how life insurance may be able to help.
How much does a funeral cost?
Funerals are generally costly affairs and many people struggle to cover the expense, often resorting to credit cards or loans. According to the Money Advice Service,
'A funeral is, to some people's surprise, a lot more expensive than they thought, often costing thousands of pounds.'
In 2018 the cost of a funeral was reported to average £4,271.
Not everybody considers these costs and it could be a surprise for some people. A great deal of time and expense goes into planning a funeral. It's important to think ahead and protect your family from unnecessary stress and worry during what is already a very difficult time.
Fortunately, there are a range of insurance products available to help you and your family to cover the costs of your funeral and to manage other bills and expenses after your death. According to Money Expert, 62% of Britons have made financial provisions for their funeral, with around 48% opting for some form of insurance product.
How can life insurance cover costs?
Life insurance can be one way to fund your funeral.
Life insurance (life cover, life assurance) can minimise the financial impact that your death could have on your family. Many life insurance policies are designed to pay out a cash lump sum to your loved ones if you should die within the policy term. As well as meeting funeral costs the pay-out could also help to pay the mortgage, household bills, and children's university fees.
Life insurance can often be taken out as a single or joint policy and different products allow to pay your premiums annually or monthly. Many life insurance policies provide some degree of flexibility, for example, you may be able to lower your premiums if your income decreases.
However, life insurance can be more expensive when you are over 50 and that's why there are products designed to provide a smaller amount more suited to just contributing to the cost of a funeral.
What type of cover is available?
There are various types of life insurance cover available from a range of providers, including:
Level term life insurance
Decreasing term life insurance
Whole of life insurance or Over 50's guaranteed acceptance life insurance
If you are considering taking out a policy that will guarantee a cash lump sum is paid when you die, you may be better off looking for a whole of life policy or, if you are over 50, an Over 50's Guaranteed Acceptance Life Policy.
A whole of life insurance policy is a policy where you pay premiums for the whole of your life. When you die, a cash lump sum is available, which can cover the likes of your funeral. Some people choose to take out the policy to ensure that their inheritors can pay any inheritance tax that may be due, rather than funding their funeral.
A Guaranteed Acceptance Over 50's Life Policy is also a whole of life insurance policy but as the name suggests, taken out by people who are over 50. The policy guarantees that you will be accepted for life cover, without having to answer any medical questions.
Many people take out a life insurance policy to help fund their funeral once they pass away. However, a life insurance policy cannot guarantee covering the whole amount of a funeral. This is because nobody can predict how long a person will live for, and the cost of a funeral could rise or fall.
What other options are available?
Pre-paid Funeral Plans – A prepaid funeral allows you to pay for your funeral in advance in a lump sum or monthly payments. The advantages of this are you can ensure that your wishes for your funeral are clearly outlined and the cost is frozen at today's prices.  Make sure you understand the details as some plans only pay-out to cover the most basic costs of a funeral. Also, if you are paying monthly instalments and live for a long time, a funeral plan may not provide good value for money if costs of a funeral were to fall in the future.
State funded funerals – If you are receiving benefits or have a low income, you may be eligible for state support for your funeral costs. Usually, you will have to pay back any money you receive from the deceased person's estate as funding is repayable.
If you want to fund your funeral before you die, there are many options to consider. Make sure you carry out a range of research to help you decide what is right for you.  If you have any questions, speak to a financial adviser.