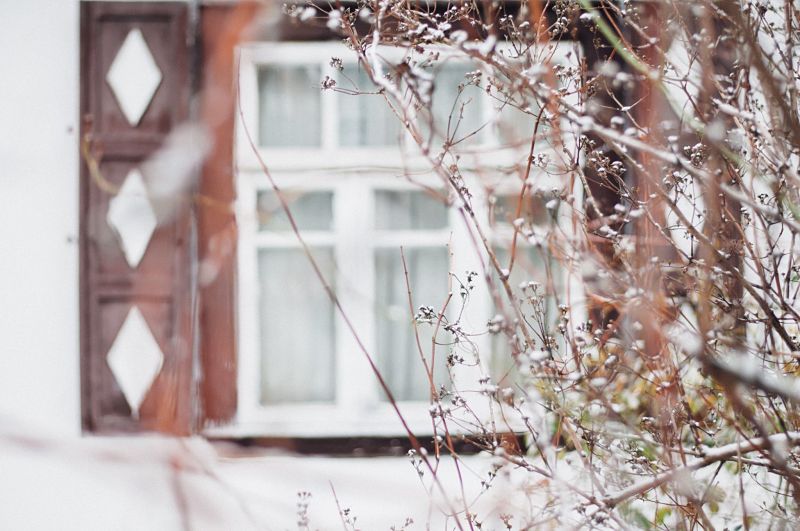 How to winter proof your home
24th September 2018
It won't be long until winter is knocking his icy knuckles on the door, and your home is the place that will keep you warm and toasty throughout the coming months. How do you ensure this happens without any glitches, and without costing the earth in wasted fuel?
Now's the time to take an honest appraisal of your home and identify any looming problems which may rear their head come days of rain, a blustery gale, or freezing temperatures.
Take a good look
Our first suggestion is to take a good look at both the inside and the outside of your home. When you're coming in and out daily, you tend not to notice the changes.
Start with the outside. If possible, from an upstairs window or from ground level, inspect the roof. You need to look for any missing tiles. The odd missing tile is easily fixed; rainwater pouring in for days on end isn't. Whilst you're there, take a look at the gutters and see if they need clearing of sludge and leaves. Check that drainpipes are still securely attached to the walls.
Back at ground level check the drains themselves. This summer with the early rains, and then warm weather, our gardens have grown immensely. Check drains are clear of dying plants, or overgrowth.
Now is also a good time to tidy the garden for winter, preventing outdoor furniture from winter damage, and removing items that will get damaged by splashes of mud.
Head indoors
Next move your inspection indoors. Before winter really hits, turn your heating on and check that all is working ok. If you hear the pop or crackle of air moving in the pipes, now is a good time to bleed your radiators. This is also worth doing if your radiators are cold at the top. This increases your fuel efficiency, so saves the pennies whilst keeping you warm. Whilst checking all the pipes, check for any gaps that need filling in floorboards or skirting boards. It's also the best time of year to book in your annual boiler service.
If you have an open fire, it's important to book the chimney sweep before you start enjoying its toasty warmth once more.
Take a look at all of your windows and doors and check that they are opening and closing properly. Check that there are no gaps in the seals. Are all the curtains and blinds in good working order? If you remember a particularly draughty window from last winter, perhaps line those curtains so this winter doesn't see a repeat.
Next, consider whether your loft insulation needs a boost. Hopefully it's still in tip top condition, but no insulation is akin to going out without a hat on your head. You lose a lot of heat, fast. If you want to keep your energy bills down this winter, take the time to do this quick check.
Take care of the paperwork
Bills tend to rise in winter, especially with increasing heating use. Take the opportunity to go through your energy and utility bills and check whether you would do well to change tariff or even provider. It shouldn't take long to check but can help to make sure you're not paying over the odds.
Be savvy with your fuel use
In terms of winter proofing your bank balance where fuel is concerned, there are a few tips you can take on board.
• Use radiator reflectors to send heat back into the room, especially where radiators are positioned on external walls. You can use ordinary kitchen foil for just a few pence.
• Use pipe insulation and lagging.
• Shut curtains after dark.
• Make sure you use your thermostat and pop on an extra jumper instead of cranking it up.
• Pop blankets on the sofa for winter evenings snuggled up.
With just a few simple steps and a small amount of maintenance, you can ensure that your home is all set for winter.