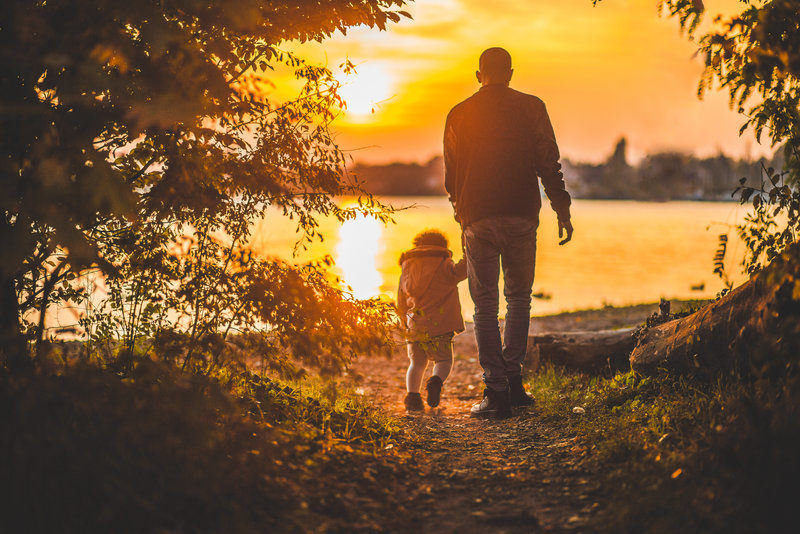 Over 50s Life Insurance Case Studies – How Does It Work For Individuals?
19th May 2015
Is an over 50s life insurance plan for you? You may be overwhelmed with all the options open for you in regards to planning for your future. This is completely normal, and there are lots of options available.
An Over 50s life insurance plan ensures that for as little as £10 a month, your loved ones will get a guaranteed lump sum payment when you are no longer with us. With the average funeral now costing upwards of £4,078, an over 50s life insurance plan can be a great way to put your mind at ease, to know that your loved ones won't have to struggle to pay for your funeral after you have gone.
If you have any questions about Over 50s life insurance plans, we explain what Over 50s Life Insurance is here, or you can find more information in our Over 50s life insurance FAQ. If you have had all your questions answered but are still unsure if an Over 50s life plan is for you, then read our case studies* below and see how a plan might benefit someone in a similar situation to yourself.
Mary
Mary is 55 years old, and works as a teacher. She is in general good health, a good income, a proportion of which she puts into a savings account each month, which she uses for emergencies and sometimes birthday or Christmas presents for her two teenage children.
Mary has been thinking about what might happen to her children when she passes away. The money she has in her savings account will help with any outstanding bills or debts she has to pay, but Mary would also like to leave behind some money for her funeral, as well as a little bit extra.
Mary decides to pay £25 a month for a Shepherds Friendly Over 50s life insurance plan. Mary decided to spend £25 a month as she feels that this is affordable whilst she is working.  She has also taken into account that she will still be able to pay this amount when she retires
If Mary passes away anytime after she has had the plan for two years her estate will receive £9481. This, combined with her savings account if she wishes, could be used by her children to help with funeral costs, and make things a little bit easier for them at such a hard time.
Frank
Frank is 67 years old. He is retired, has a wife, three children and four young grandchildren.
Frank thinks that he can spare £35 a month to pay for an Over 50s insurance plan. He feels that when he passes away, he would like his funeral to be paid for, so his family do not have to worry about spending a large amount of their own money. With a Shepherds Friendly Over 50s plan, by paying £35 a month, Frank would get a guaranteed pay out of £5,492. If there is any money left over after Frank's funeral is paid for, it will still go to his family to use how they wish.
Last year, Frank had a heart attack. He was in hospital for two weeks. He now has to take four different types of medication a day. Shepherds Friendly Over 50s life insurance plans do not reduce the guaranteed lump sum to people who have previous medical conditions. Frank would be guaranteed the same lump sum of money as he would have been if he did not have a heart attack, provided he pays his premiums for two years.
Edna
Edna is 75 years old. She had a non-fatal stroke last year, and would like to leave something behind for her family when she is gone. She has savings that she knows will cover her funeral expenses, but has a teenage granddaughter. She would like to be able to leave some money for her granddaughter when she passes away, to help her in university, or with a deposit for a house.
Edna knows that she can afford to spend £35 a month from her state and private pension for this plan. Her family will then receive a £2,518 guaranteed pay out when she passes away, which Edna has stated that she would like to go to her one granddaughter. The fact that Edna had a non fatal stoke will not a reduce Edna's pay out, as the Shepherds Friendly Over 50s insurance does not rate on previous medical conditions.
We hope these case studies have helped you decide if a Shepherds Friendly Over 50s life insurance plan is for you. If not, why not get a quote online and see how much you would get.  It only takes a minute, and you need a few small details.
No advice has been provided by Shepherds Friendly within this article in relation to this particular plan. If you are in any doubt as to whether an Over 50s plan is suitable for you, you should contact a financial adviser.
If you would like any more information about of over 50s life plans or details on how to find a financial adviser, please call our friendly customer service team on 0800 526 249.  Please note that advisers may charge for providing you with financial advice and they should confirm any costs involved beforehand.
*All people in the case studies are fictional, all amounts are correct based on their ages, monthly payments and smoking status.