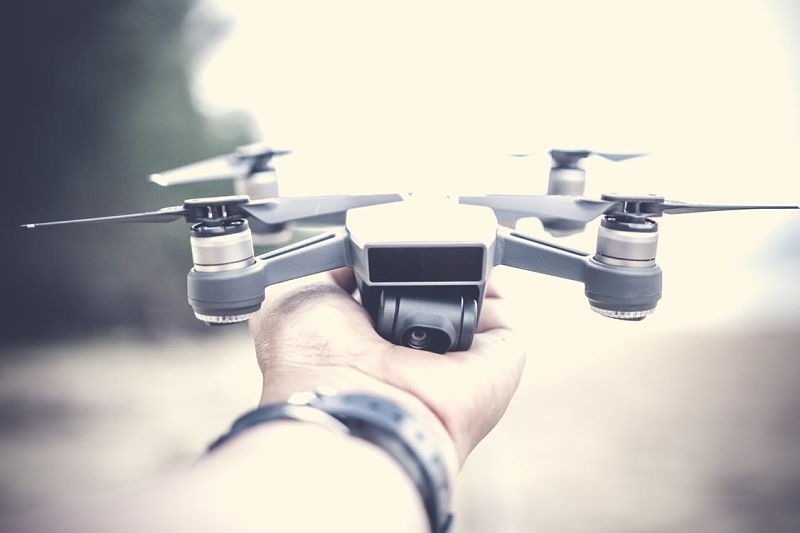 Are you scared of the smart home revolution?
15th November 2017
Once the reserve of billionaires, and the stuff of science fiction, smart homes are increasingly becoming a reality.
Smartphones and tablet computers are now constantly online, and this internet connection means they can be configured to control a range of other electronic online devices, often called the 'Internet of Things.'
So, what is a smart home? What can we do to make our home 'smart'? And why are we so nervous about it? Keep reading for answers to these questions and more.
What is a 'Smart Home'?
What used to be a niche industry that manufactured expensive products is finally entering the mainstream. Established tech companies are launching new smart home products and now nearly a quarter of British homes feature at least one 'smart' device.
Smart devices are those that can be added to your home's wireless network and you can control remotely, either by voice, remote control, smartphone or tablet.
These objects and products are interconnected and identifiable through digital networks, creating a 'smart home'. All the electronics that you own are theoretically part of a smart home, from your fridge to your central heating.
How You Can Set Up Your Smart Home
If you want to set up a smart home, where do you start? One good place to begin is by investing in a new personal assistant, such as an Amazon Echo or Google Home device.
As well as offering voice-activated search functions – you can ask your assistant to tell you the latest news or the opening times of your local supermarket – they can also talk to other home appliances. For example, you can ask your Google assistant to dim your lights, turn down your central heating or even lock your front door.
To do this, you need to have other 'smart' devices installed.
Wi-Fi enabled light bulbs are an easy place to start. Philips Hue bulbs fit into your normal lamps and light fittings but you can control them with your home assistant or a phone app to dim them or change their colour.
If you have recently replaced your boiler or central heating system then you may already have a smart thermostat. Apps such as Nest, Hive and Tado let you control your heating from an app, and will learn your habits to heat your home intelligently which could reduce your monthly household bills.
Home security is also a growth area for smart technology. More than half of those questioned in a recent survey (56 per cent) said safety was the reason they chose to invest in smart devices, with remote camera and smart doorbell systems among the most popular products.
Smart doorbell cameras work with your smartphone, so you can see who's knocking at the door. They also offer other handy features to keep your home protected, including two-way talk, infrared lighting (for when it's dark outside) and motion detection.
Other smart devices include fridges that monitor the food you store, coffee makers that can be controlled by your phone, and even smart washing machines that allow you to set your washing machine remotely using your phone.
Why are Brits Scared of Smart Homes?
While smart devices are becoming more popular, a recent survey of 2,000 people found that more than three quarters of people are fearful of smart homes.
The study revealed that data collection is the biggest worry, with the majority of those surveyed expressing concern over devices collecting personal information without their knowledge or consent. The survey showed that:
51% are concerned that their devices could be hacked and controlled by criminals
43% are worried viruses would render their expensive new gadgets unusable
42% don't like the thought of devices, such as wireless security cameras, recording them without their knowledge.
The amount of smart home technology on the market has grown significantly in the last five years and there have been several high-profile news stories about the security of these devices.
A major data breach hit US retailer Target, resulting in hackers gaining access to home owners' data through their smart central heating system. More recently, unsecure baby monitors have enabled hackers to stream the video feed online and even talk through the monitor.
While many people are concerned about the security of a smart home, regularly changing passwords and keeping security fixes up to date can help you protect your data