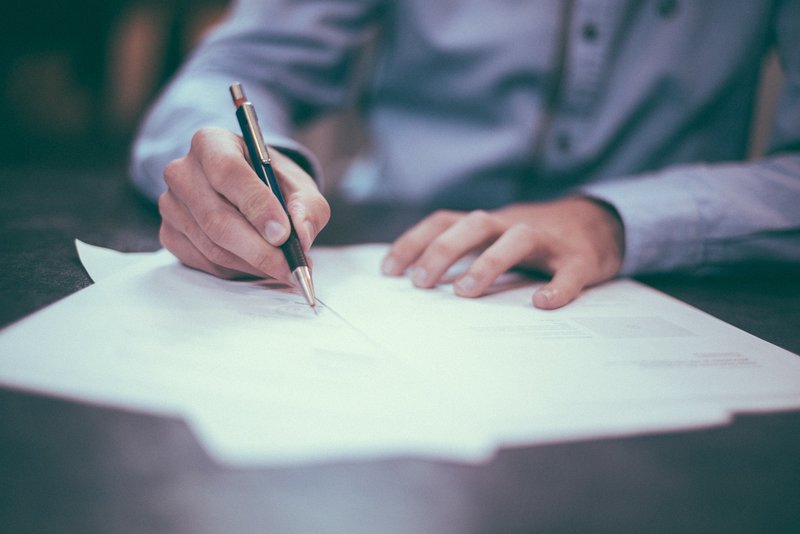 Why is having a Will important?
9th December 2014
It can be hard to imagine life for your family after you have gone and it is very important to plan ahead if you want your family to have financial stability, when you are no longer here. One of the ways you can ensure your family are looked after is by writing a Will and regularly keeping it up to date if your circumstances ever change.
November is Will aid month, which is great for raising awareness on the importance of having a Will. So, don't wait until it's too late. We hope that the information contained in this blog inspires you to look into writing your very own Will.
What is a Will?
A Will lets you decided what happens to your money, property and possessions (your estate) after you pass away.  It also makes sure you won't pay more Inheritance Tax than you need to.
What happens if I do not have a Will?
If a person dies without a Will, their estate is shared out according to certain rules called 'the rules of intestacy'. Only husbands, wives or civil partners and some other close relatives can inherit under the rules of intestacy.
If your estate is under £250,000 all of it is automatically inherited by your husband, wife of civil partner. If you are divorced or the civil partnership has been legally ended, your former partner will not receive anything.
If your estate is valued at more than £250,000, your partner automatically inherits all your personal property and belongings up to the first £250,000 of the estate plus half of the remaining estate. The rest will be passed onto your remaining family, starting with your children if you have any, then your parents, then leading onto various family members depending on your family circumstances.
If you are not married or not in a civil partnership, your estate is passed onto your children. If you don't have any children then your parents, if they are still alive, will receive your estate. If you no longer have parents your estate will be given to various other family members, who may have to pay Inheritance Tax. If you have no family members and have no Will, your whole estate will be given to the crown.
Why do I need a Will?
There are many reasons why having a Will is important, but these are some of the most common reasons:
If you would like any of your estate left to family members other than your partner
If you would like to leave something to friends or carers
If you are not married and want your partner to receive your estate
If you would like to leave anything to charity
Without a Will, your estate is left to none of these people when you pass away.
How do I make a Will?
You are able to write a Will yourself, and many stationery shops and newsagents sell pre-printed Wills you can buy. If you decided to do it this way, you need to have a witness with you when you sign the document, who is not going to get any of your estate, or it won't be valid. If you decided to write a Will yourself you may be in danger of leaving out key provisions that may make the Will invalid, so unless you are entirely confident it may be best for you to get it reviewed by a Solicitor.
If you have a large estate, complex financial affairs or if you would like to leave any of your estate to people outside of your family, you may need legal or financial advice.
What do I need to think about when making a Will?
There are many things you need to consider when making a Will, and it can often be a complex process.
You need to choose an Executor
An Executor is the person who carries out your wishes when you are gone. They can be an individual, such as a family or friend, or a professional, like a solicitor or accountant. It will be the Executor's responsibility to find your assets and manage them until they are distributed to inheritors. This may involve deciding whether to sell real estate or securities owned by the deceased person or deciding whether or not probate court proceedings are needed.
If you have children, you need to choose a guardian
If you have children, you may need to appoint a person or persons to be their guardian in the event of your death. You can make provision in your Will to allow your guardian(s) to receive payment from the estate to make sure they don't suffer any financial hardship by taking on the responsibility.
When do you want your child to receive their part of your estate?
If your child is not yet 18 years old they'll automatically receive what is left to them at the age of 18. If you feel this is too young you can change this to 21 or 25 years old.
Would you like to leave anyone a gift?
If you would like to leave anyone a special gift, such as jewellery, you need to specifically write this in your Will.
In your Will you can decided if you would like to be buried or cremated, how your funeral is to be paid for and other details. Although it can be hard thinking about the future in this way, planning your funeral can save much hardship for the people you leave behind. If you are over 50 and worried about this, take a look at our guide on over 50's life insurance.
Wills are very important, whether you have a small estate or a large estate to leave behind. Make sure you don't leave it too late, as that can lead to things being harder for your family once you pass away.