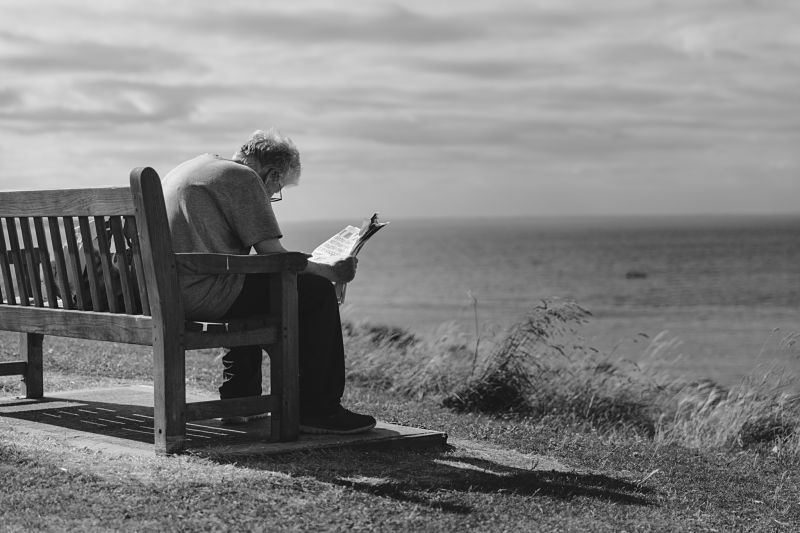 Top retirement concerns and how to tackle them
4th August 2017
Retirement should be anticipated with a sense of fulfilment and an opportunity for fun, followed by a celebration for reaching this milestone. However, for all too many people, it is rife with anxiety and worry. This article addresses the top retirement concerns that people face when they retire, and how to tackle them. You can face retirement with strategies in place to mitigate these worries.
Money Worries
Money Worries frequently dominate the list of concerns about retirement. Even those who have carefully budgeted and saved for their retirement will be feeling some degree of anxiety from going from a monthly pay cheque to drawing on their retirement pot.
There are usually three main elements to consider: your State Pension, your private pension(s), and your savings. Additionally, you may be considering a retirement profession, which may also bring in some extra funds.
If you're not sure about how much you'll receive from your state pension, then the government website is probably the best place to go. With your private pension, it may be a relatively straightforward final salary scheme. Alternatively, you may need to make decisions about a defined contribution pension, such as whether to opt for an annuity, drawdown or take a cash lump sum.  This can seem like an overwhelming decision, so if you're unsure what decision to take, a financial advisor should be your first port-of-call.
The next step is to make a budget to work out how you are going to manage your money. You should consider your overheads, and what you've got coming up the following months that might mean you need to have a quieter month, the month before. Regularly review your budget to make sure it still applies. You should also consider how you can make your money go further by regularly reviewing your bills and using loyalty cards.
Finally, many retirees can be concerned about provision for their loved one should they pass away early in retirement. At Shepherd's Friendly, we offer Over-50s life insurance to give you peace of mind.
Don't forget to find out what benefits you might be entitled to in retirement.
Health Concerns
Closely following on the heels of money worries, come concerns about our health. For many, retirement comes at a time when health concerns push to the fore in a way they haven't previously.
Retirees should develop a close relationship with their GP as a gateway to other health services. Furthermore, it is important to maintain an active and healthy lifestyle. With more time on your hands, you'll have more time for exercises such as walking and swimming, and even the inclination to take up a new sport such as tennis.
Boredom Concerns
You may have spent most of your working and family life wishing you had more time on your hands, and now the prospect is real it scares you. This is completely normal, but it's time to put those fears to bed. No one goes from actively working one day to sitting watching 8 hours of TV in their slippers the next – unless they choose to.
Instead, try to embrace retirement for the opportunities it brings, thanks to the extra time you'll have. Maybe you'd like to volunteer for a charity or organisation important to you? Now is a time to bolster and build friendships, and to take advantage of visiting places that are nice and quiet during the week. You'll have time for those trips you always dreamed of.
If boredom does rear its ugly head, then retirement is a perfect time to consider learning for no other reason than pure enjoyment. The Open University runs an enormous range of distance learning opportunities. Alternatively, the University of the Third Age is perfect for banishing boredom.
Worrying About the Unknown
The treadmill of life often stops us having the time to worry about the unexpected, the unknown, and even how long we have left to live. However, retirement can put these concerns into sharp relief. These feelings and fears are normal. We cannot prepare for everything.
The solution is to plan for the things you can predict, and that you do know about. So, plan your finances; plan your health care, and plan your days. If you still find yourself overly worried about these issues, then it may be worth considering some help to make sense of these new feelings. Your GP can refer you for psychological therapies if you believe these might help.
Also, remember – you do not have to retire. With age discrimination legislation, many people are now protected from being able to continue working if you wish to. Alternatively, you may want to consider more flexible working options, in which case, now is the time to discuss this with your employer.
Banish the Retirement Blues
Hopefully, the above tips will help you to banish the retirement blues. Embrace this new stage in your life's journey with optimism. This is the time for family, friends, and being able to do all that you didn't have time for before. To find out more, AgeUK have a range of resources for planning for your retirement.