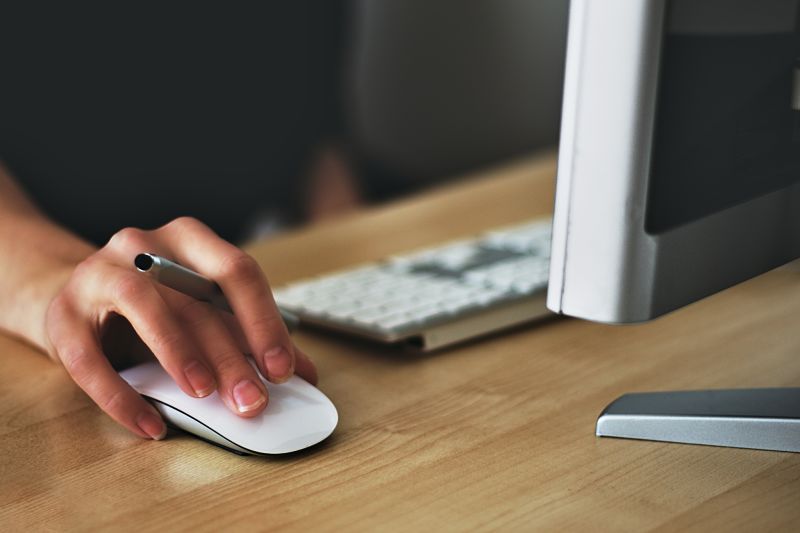 Questions to ask your mortgage lender
7th August 2017
Your mortgage is likely to be the biggest financial commitment you ever have. The Independent reported in 2016 that the average UK mortgage stood at £117,162; when you take out a new mortgage it is vital that you make the right decision for you.
If you're applying for a new mortgage, here are ten questions you should ask your mortgage lender.
How much can I borrow?
Every mortgage lender has different ways of working out how much they will lend. Some lenders use income multiples to determine your borrowing capability while others use complex affordability-based calculations.
The way that mortgage lenders deal with any existing credit commitments also differs from bank to bank. Discover how your credit score is calculated here.
So, speak to your mortgage adviser and make sure they are aware of your individual circumstances, such as your income and outgoings. That way they will be able to give you a clearer idea of how much you can borrow.
What documents will you need?
Banks and building societies need to see proof of your income, whilst, you'll have to satisfy money laundering laws by proving your identity.
If you're employed, you can expect to have to provide pay slips and a P60, while if you're self-employed, you will probably need to produce tax returns or accounts.
Ask your lender exactly what they will need from you so you can obtain all the paperwork that you will need.
What types of mortgage do you offer?
There are various sorts of mortgages. Most new mortgages are advanced on a 'repayment' basis, where your monthly payment consists of some interest and some of the amount you borrowed.
Some mortgage lenders offer 'interest only' mortgages while others offer specialist deals such as offset or current account mortgages. Find out what options you have when speaking to your adviser to ensure that you'll be advised what's right for you.
What interest rate choices do I have?
In May 2017, Moneyfacts reported that there were 4,460 mortgage deals available in the UK. With so much choice, it's vital that you ask your lender what products they have available.
You'll normally have a choice of a:
Fixed rate – this guarantees your payments for a specific period, meaning your payments won't rise (or fall) for a fixed period.
Base rate tracker – this ensures that your mortgage tracks the Bank of England Base rate. If the Base rate changes, your mortgage rate will also change.
Discounted variable rate – this offers a discount from your  lender's Standard Variable Rate (SVR). It will typically rise and fall as interest rates change, but as mortgage lenders control their SVRs, it can rise or fall faster than general interest rates.
What arrangement fees do I have to pay?
Most mortgages come with some set-up fee. Indeed, the average arrangement fee on a fixed rate deal now stands at £1,018.
As well as a 'product fee' you may also have to pay other fees to your mortgage lender. These can include booking fees, valuation fees or other arrangement fees. Make sure you know what fees apply.
What valuation options are available?
When you take out a new mortgage, your lender will require a qualified surveyor to value the property. You ordinarily have a choice when it comes to the type of valuation that you want:
Basic valuation – this determines the value of the property and may highlight any significant defects.
Homebuyers survey and valuation – this includes advice on issues that may affect the value of the property including recommended repairs and ongoing maintenance.
Building/structural survey – a comprehensive survey which includes information on defects and repair and maintenance options.
The type of valuation you choose will depend on factors such as the age of the property, the size and whether there are issues you want the surveyor to check. The cost of the survey will depend on the value of the property and the level of valuation you choose.
What are the early repayment charges?
If you take out a special product with your lender – a fixed, discounted or tracker rate deal – there is a chance that the deal will come with 'early repayment charges'. These are fees that you will be levied if you pay back some or all of your mortgage within a specified period.
For example, if you take a two year fixed rate deal, you may face an early repayment charge of 5% if you pay back the loan within the two years. But this depends on the terms of the deal that you are recommended.
Ask your mortgage lender what early repayment charges apply, and make sure they fit with your circumstances.
Can I overpay?
While many mortgage deals come with early repayment charges, most will let you overpay by a small amount. Many lenders allow you to pay back up to 10% of your outstanding balance each year without incurring any charges.
If you plan to overpay, ask your lender if this is possible. You should also discuss exactly how your overpayments will be treated and whether they come off your mortgage balance straight away.
How long will it take to process my application?
If you're selling a home to buy a new property, you may be involved in a chain; Alternatively, or you might need to move quickly. So, it pays to check with your mortgage lender how long it will take them to process your mortgage application.
Figures from the National Association of Estate Agents reveal that the average time it takes to secure a mortgage has risen from around 37 days to 53 days since 2014. With Which? reporting that 13% of property deals fall through because the process takes too long, it's vital that your lender can turn around your application to your timescale.
Do I have to take out any insurance?
Your mortgage is likely to be your biggest financial commitment, and so it's important that you are adequately protected.
Your lender will insist that you take out buildings insurance on your property, but ask whether this has to be with them or whether you can take your insurance elsewhere. Your lender may charge you for taking out your buildings insurance with another provider.
Ask whether your mortgage lender requires you to take any other insurance, such as life cover or income protection.
When you are applying for a mortgage, these ten questions can help you to ensure you understand and are prepared for, what might be the biggest financial commitment of your life.