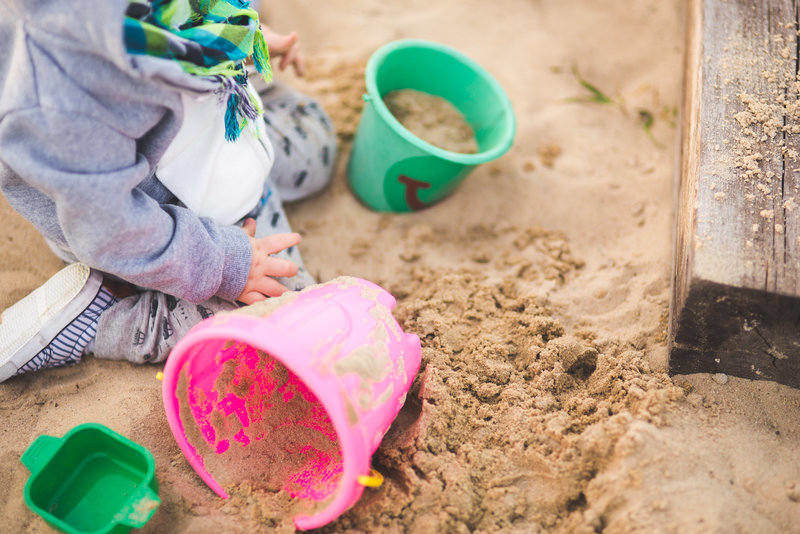 Does holidaying at home save you money?
20th July 2015
According to a new survey, more and more of us are turning our back on the traditional package, two week foreign holiday, and are instead going on mini-breaks in the UK throughout the year.
The 2015 Travelodge Holiday index has found that the number of people taking two week holidays has decreased by 46% and Brits are now opting for shorter trips throughout the year. Many of these trips will be taken in the UK, with 70% of Brits planning a "staycation" instead.
With our busy lifestyles and stretched budgets being on our mind when choosing a summer holiday, is travelling within the UK or treating yourself to a holiday abroad the better option this summer?
Cost – Does a staycation really offer the best value?
Travel
The first thing that comes to mind is if you decided to stay in the UK you probably won't be flying anywhere, and that could save you some money. There is no need to worry about passport costs, extra luggage fees, checking in costs or transfers from any airport. But if you decided to travel in the UK, you will have to consider fuel and parking costs, or public transport tickets.
Accommodation
Depending on where you decided to travel to in the UK, accommodation costs can vary widely, and English coastal resorts can be particularly expensive in the summer months (especially on the south coast). There is always the option of camping which usually works our much cheaper, but make sure you always do your research on the camp-sites you want to visit so you don't fall foul to inflated fees!
For accommodation in both the UK and abroad it is worth visiting the website Airbnb. The website offers travellers to stay in a person's home when they are away or if they have a spare room for a set amount of time and it can work out much, much cheaper than standard hotel rates.
Entertainment
Some European countries, such as Latvia and Hungary, can seem much cheaper when it comes to days out, dining and other leisure experiences. Places like the South of France, Dublin, Finland or Iceland are known to be much more expensive than the UK, with imported items sometimes costing up to seven times the price. Make sure you do your research before you decided to book any flights; you don't want any cheap flights to be offset against high prices in your arrival destination!
The website myvouchercodes.co.uk found in a recent survey that over half of people in the UK who opted for a staycation found it to be "more expensive" than their last foreign holiday. This was due to higher costs in the UK and unpredictable weather leading families to look for costly entertainment when it rained!
So, if you are planning a staycation to save on costs, try to pre-book entertainment, and don't rely too heavily on the weather!
Where will you have more fun?
Deciding to go abroad means the whole world is your oyster. Flights from the UK to European countries can work out really cheap if you book in advance and if you are able to go out of term time. This means you can be sailing the streets of Venice, dancing in the clubs of Berlin, catching the rays in Barcelona or basking in the glamour of Paris, among the thousands of other options.
Deciding to stay in the UK means that although the options may be more limited than the rest of the world, you will have opened your week up to an endless supply of well known attractions, breath-taking scenery and hidden gems.
You could head to the big smoke, the famous city of London, to see St Paul's cathedral, the Tower of London, Buckingham Palace and the numerous museums and art galleries. If you decide to visit London, there is no doubt that you will find an abundance of things to do, for anyone of any age. As the poet Samuel Johnson said, "When a man is tired of London, he is tired of his life".
If you fancy more of a seaside holiday rather than a city break, the quirky, cool and friendly city of Brighton might be right up your street, or maybe the calm beauty of the Cornish cost would suit you better.
If the north takes your fancy, Yorkshire boasts more Michelin starred restaurants than anywhere outside of London, and its sweeping moors, grand old cities and breath-taking landscapes are a sight to behold.
The Lake District has some of the finest scenery in the whole of the UK, as well as numerous artistic and literary connections. Whether you book a comfy B&B or take the kids of their first camping trip, you will wake up surrounded by natural beauty.
In the North West, both Manchester and Liverpool are beautiful cities with rich culture and histories. Visit one of the many museums or art galleries or soak up the atmosphere in the lively bars and restaurants.
You could head further up north and visit the majestic and varied Scotland. Whether you want a cosmopolitan city break in Glasgow or Edinburgh or experience the ethereal beauty of the Scottish Highlands, Scotland has it all. You could even take the kids to find the Loch Ness monster.
What ever you decide, both aboard and the UK can offer so many delights for friends, couples, families and single travellers. A staycation might be a great way to save money, but could also save the stress of taking little ones aboard to a hot place on a plane.
Whatever you decide to do, we here at Shepherds Friendly Society wish you a happy holiday!