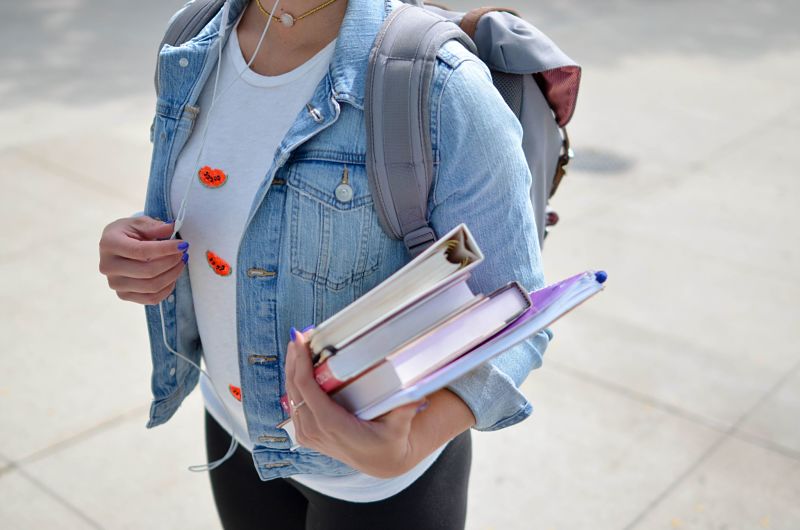 Ways to support your child through university
23rd January 2018
UCAS forms should have already been submitted if your child is off to university this year. The anxious wait for decisions begins. You're now at a point where you're not only going to be thinking about how to support your child through their upcoming exams but also about the huge change coming for both of you – university itself. While there are some similarities between the trials and tribulations of a student when you went to university to now, there are also some significant changes. Most notably costs. How do you as a parent support your child through this important stage in their life and educational career?
Preparation
The key to supporting your child as they embark on their university life is preparation. The transition from childhood to adulthood is almost complete, and they are about to take their first adult steps. However, they will need your assistance…and that takes planning.
Whilst your A-Level student is busying themselves for the final few months' slog; you can help towards their next stage by taking some steps to give them a head start. Now is the time to make sure they are confident with how to cook and be independent. Teach them basic student meals and enjoy the benefits of having some cooking done for you. Remember to hand over responsibility for the whole process of planning, to shopping, to preparing.
Depending on what their accommodation will be, a great idea is creating a University Starter Kit. In this, you can have everything from stationery to batteries, cooking equipment to painkillers (and hangover cures), and bedding to cooking pans.
Once you have the universities' final decisions, and after exam results, you can help by planning journeys, figuring out the best routes and supporting the administrative process.
Supporting the Nerves
Whilst you've weathered the teen years, you can be forgiven for thinking your child is now a fully-fledged adult. Whilst this is true, don't forget how anxiety-inducing these first few steps to independence can be. Don't be surprised if nerves about both exams and the significant changes ahead rear their ugly head as a temporary regression to younger teen behaviour. Support, reassure, and know it will pass. Focus on listening, supporting, and guidance – not doing it for them.
Finances
The most important area that you now need to turn your attention to is supporting your young adult's student finances. You are almost certainly going to be facing a completely different financial set of circumstances to when you went to university, if you did.
Further education establishments can now charge £9,250 per annum in tuition fees for English students. This doesn't need paying in advance. Students can apply for a tuition fee loan and a maintenance loan (to cover living expenses). These aren't paid back until post-graduation. The amount they may borrow for tuition fees is governed by the fees amount themselves. The amount they can borrow in a maintenance loan depends on various factors including your household income, and where your child will be studying.
If you earn more than £25,000 as a household, then you will be required to support your child financially to some amount. This works on a sliding scale. To see what your child may be able to borrow for maintenance, use this calculator.
Of course, the thoughts of loans and your child starting their adult life in debt can be concerning, especially due to the fact that the figures are large. A graduate averages £50,800 in debt at the moment.
Before you start to panic and worry how you can support them more, there are some things to factor in. Student loans aren't repaid until the graduate is earning above a certain threshold. At the moment you don't start paying back the loan until you are earning more than £21,000 per annum, which is rising to £25,000 per annum. Currently, at £21,000, the graduate is required to pay back £7 per month. This rises as they earn more. For example, if they have an annual salary of £35,000 then they will need to pay back £105 per month.
What Else Can You Do to Support Students Financially?
This is why parents support their children when they are students as much as they can. You may opt to offer a monthly allowance, pay their rent directly, or simply stock them up with a new shop when they come home. Anything will be welcome. However, you should always take care to support them financially only within your means. Do not take out a loan to cover their costs instead of using their student loans – this will end up considerably more expensive.
Students therefore frequently take up part-time and holiday work to subsidise their income. Supporting them to make this possible can help. You can also help support them as they find out about bursaries, scholarships and hardship funds, if necessary.
It can also be hugely helpful, if your young adult is open to the idea, to support them by helping them learn to manage their budget. They may wish to do this independently and learn the hard way, but it's a life skill that they will need. Help them work out their day-to-day expenses and plan against their income from loans and elsewhere. If they are struggling, look at it together to see where adjustments can be made. Expect them to make mistakes – remember they are just learning. Our student budget planner might help them to get started.
Let Them Flee the Nest
It is a worrying time, financially and emotionally, as children head off to university and fly the nest for the first time. However, by spending some time together preparing for the road ahead you can give them the skills to stand on their own two feet and have a positive start to their university career. They still need you, and your support, but it's time to get used to offering that support from arm's length.