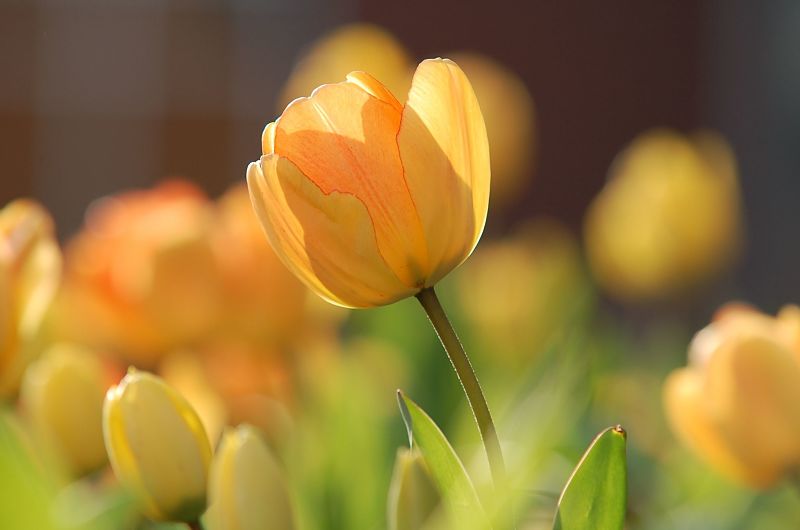 Mother's day traditions around the world
23rd February 2018
With Easter falling early this year, it means Mother's Day does too. In the UK it is on Sunday 11th March in 2018. We're quite unusual, globally, as our Mother's Day is tied to the Christian calendar. It's always celebrated on the fourth Sunday of Lent, traditionally as Mothering Sunday.
It was an opportunity to visit your 'mother church', and in so doing, likely your own mother. It's evolved into a tradition of appreciation of mums through spring flowers, get-togethers, and a traditional roast. But what about elsewhere in the world – how do they celebrate Mother's Day?
The United States:
Always celebrated on the second Sunday in May, the date might be different from the UK but there are many similarities in traditions. As in the UK, it's usual to celebrate mothers and all they do for you through flowers, cards, chocolates and gifts. The American Mother's Day tradition dates back to the American Civil War when a lady called Ann Jarvis created the 'Mother's Friendship Day' as an attempt to reunite families split by war. It was actually Ann's daughter, Anna, who posthumously succeeded in getting the date firmly fixed in the American calendar.
France:
In France Mother's Day or 'Fête des Mères', is celebrated on the fourth Sunday in May. There are exceptions if this happens to land on Pentecost. Again, things look very similar to the UK except for the date – cards, flowers and gifts – as well as all important family time. However, it's not been without controversy. Twice reinstated as an attempt to repopulate the country following each of the World Wars, it was often viewed as sexist and preventing emancipation of women. Now though it's a happy celebration of mothers and their contribution to family and society life since being decreed by law in 1950.
Mexico:
Mother's Day in Mexico is big news. Restaurants will be bursting, and whilst flowers are important, there is a huge focus on music, celebrations and food. However, it's not officially a public holiday and has religious undertones with depictions of the Madonna. There have also been political protests on Mother's Day when mothers of missing children (desaparecidos) have urged the government to help them find their children.
China:
Like the United States, China celebrates Mother's Day on the second Sunday in May. However, it traditionally falls on the second day of the fourth month of the lunar year. Interestingly, the focus is on younger people and children celebrating their mothers. Typically they give their mothers hemerocallis flowers, but nowadays you also see forget-me-nots and carnations.
Japan:
Again, flowers feature highly on the Mother's Day agenda in Japan as being the favoured gift of choice for mothers. It was traditionally celebrated on Haha no Hi which was the birthday of Empress Koujun, but again it is now aligned with the US date of the second Sunday in May.
Russia:
Russia, post-Soviet times, introduced the celebration of Mother's Day at the end of November. However, in practice, most mothers receive gifts from their children in March. This stems from a time during the former Soviet Union when it was aligned with International Women's Day on March 8th. This connection underlined the celebration of women, and their role as mothers, as well as pushing for gender equality.
Serbia:
Serbia has fascinating Mother's Day traditions. They celebrate for three full days, in December, as part of a wider celebration of family, alongside Father's Day and Children's Day. That's three full Sundays in December! Bizarrely, those on the day of honour get tied up with rope. For the children, they are released when they agree to behave, for mothers they must give their children gifts and treats! Once everyone has been released then feasting begins.
There may be a huge variety in the dates and some of the ways we celebrate Mother's Day, but across the globe, mothers are celebrated. At the heart of all celebrations is the role of the mother and the love in the family. How are you celebrating this year?