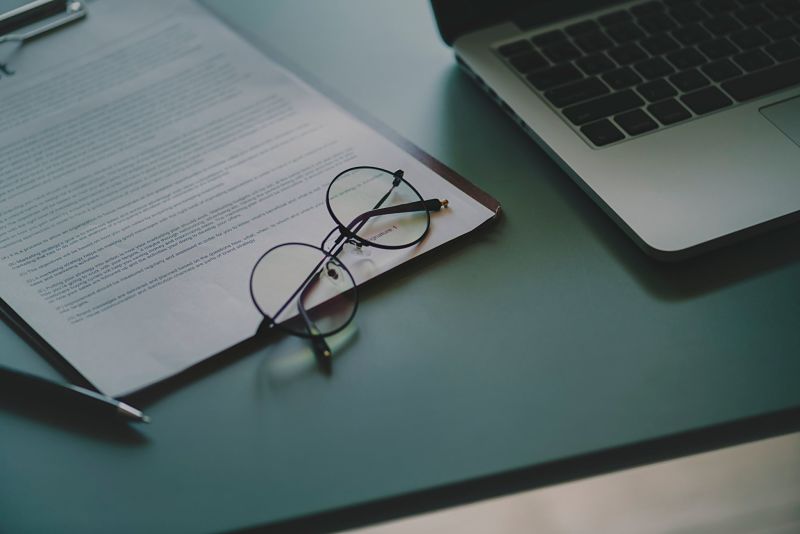 Your duty of disclosure
19th September 2018
You may decide to take out an income protection policy to protect yourself from the unknown and unexpected. However, if you fail to disclose vital, relevant information that can affect your policy, it could hinder you when you come to make a claim.
In 2017, Shepherds Friendly accepted 96% of claims. Only a tiny percentage of Income Protection claims are declined each year, but by far the main reason is due to issues of non-disclosure at application stage.
We may not be able to pay out on a claim if you fail to disclose anything on your application that is highlighted when we assess your claim. That is why it is essential to understand what you need to disclose, how to fill in your application honestly and accurately, and "your duty of disclosure".
An insurance contract is a "contract of utmost good faith", which means that all parties to the contract are under a strict duty to deal fully and frankly with each other. Here at Shepherds Friendly, we promise to ask, listen and respond to assess and pay our members as fast as possible. Our claims handling team are made up of trained specialists with an average of 10 years or more experience, so you can be satisfied that they will look to make the process as smooth and efficient as possible.
What is your duty of disclosure?
Your Duty of Disclosure Under the Insurance Contracts Act 1984 is before entering a contract with us, to disclose every matter that you know of, or you could be reasonably expected to know, that is relevant to our decision to accept the risk of the insurance and on what terms.
If you fail to disclose a material fact and this induces us to accept the proposed risk, the legal remedy is to "avoid" the policy. This means we are entitled to treat the policy as though it never existed.
What do I need to disclose in my application?
We are entitled to know about your medical history and what you get up to with regards to sport and pastimes when you take out a policy with us, so we can adequately assess the risk of insuring you.
Medical history
During your application we will ask you about your current health and medical history. You may be asked to provide details that might be difficult to remember off the top of your head, so it might be wise to prepare this information before you apply. If you are in any doubt, you are legally entitled to ask your doctor to see your medical notes; this will help you to provide clear and accurate answers in your application.
An example of a non-disclosure medical issue is claimants failing to let us know they have a mental health issue. "Mental health" includes all aspects such as stress, post-natal depression, ADHD, addictions, persistent tiredness, ME, fatigue, as well as the more obvious depression and anxiety. Mental health problems are medical conditions and should be considered no differently to physical health conditions.
We find clients are sometimes unwilling to disclose they've sought treatment for their mental health. Our claims team are used to dealing with medical conditions, both physical and mental, and it is important that you disclose all your past medical history so that we can give the best cover for you.
Sport and pastimes
We may require additional information from yourself if you take part in certain sports or pastimes to help us accurately assess any additional risk. If you don't disclose that you ski for a hobby, and you then injure yourself when skiing, then we may not pay out. This also applies for other sports such as football, horse riding, water sports and boxing, as well as many others.
If you take part in any high risk sport and pastimes, we may ask further questions including the nature of your participation, how often you take part in the activity, and whether you've had any previous injuries from taking part in it.
You should provide as much information as you can in the 'Extra information' section in your application to make sure there are no problems in the future that may affect your ability to claim.
Make sure you fully understand the process of applying and claiming before you open a policy, with our step-by-step guide below.
Applying:
To assist you with your application, you will need some personal information including your current employment, your sort code and account number. You can find the full list of what you will need here.
Before you apply for our Income Protection, you should perform a quote. You have the option of increasing your level of cover when certain life events take place and to increase your level of cover in line with the RPI rate of inflation.
You can carry out a quote here. We don't load premiums, so you will pay what you are quoted.
During your quote and application process, you are given the option to choose what waiting period you would like. Your waiting period is the number of days or weeks after your first day of absence from work you would want to wait before you start receiving benefits. The longer your waiting period, the cheaper your premiums will be.
You may want to choose a longer waiting period if you are provided with a long period of sick pay from your employer. If you don't qualify for sick pay or you are self-employed, you may want to choose a shorter deferred period.
Once you are happy with the quote, you can then go on to apply for the insurance. On the application, we will ask you about your occupation and any sports or pastimes you are currently involved in, your annual income and the monthly income you require.
We operate an interactive underwriting process for all applications meaning you could receive a same-day decision on your acceptance, should no medical interview be required. If we do feel we need any further information on your medical history, booking your medical interview online can be done quickly and efficiently. Our interactive underwriting aims to give you a same day decision.
All of your correspondence with us and any documents required to handle your claim will be processed within 48 hours and your claim handler will ensure that you are kept up to date with the progress of your claim, and provided with guidance and information as and when you need it.
Claiming:
To make a claim you should contact us as soon as possible after the event. All claims should be notified as soon as possible, but at the latest within 14 days of the first expected benefit payment, unless your incapacity has prevented you from submitting your claim.
You can do this by phone, email or via our online form. To help us process your claim, you will need to provide your name, address, postcode and plan number.
Your waiting period starts on the first day of your incapacity. Benefit payments for a new incapacity will begin after the expiry of your waiting period. For example, if you have a waiting period of four weeks, benefit payments will commence in the fifth week of your continuous incapacity. You will receive no benefit payments for the duration of your waiting period. You will receive no benefit payments at all if your incapacity does not last longer than your waiting period.
Next, you will need to complete your claim form. Please complete the claim form yourself, or you can ask a member of the claims team for help, who will complete the form with you over the phone.
Return as soon as possible along with any other essential paperwork to support your claim. This will help us to deal with your claim promptly.
Once we have received your claim form and all of the supporting documents required, we will then evaluate your claim. This may include writing to your GP, employer or any involved parties to help us process all your information.
Once your claim has been assessed, you will be informed promptly of the outcome, and all approved claims will be paid on the next available payment date, which is ordinarily the 5th or 20th of each month.
If you have any questions regarding the application and claims processes, please contact our Member Services team on 0333 363 5726 or send an email [email protected]