Sustainable Junior ISA
Open a Sustainable Junior ISA and create a better world for your child to grow up in. When you invest your capital is at risk.
Total reviews
2504
Average rating
4.66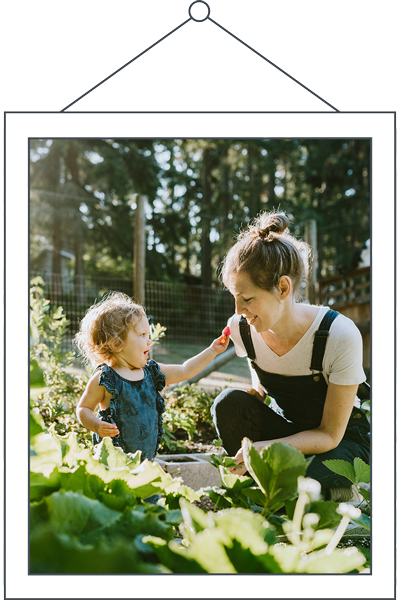 Invest in a sustainable future, for your child and the world
Sustainable investing is about using your money to create a better world for your child to live in, while you save towards their future. We do this by investing in companies that are leading the transition to a low carbon economy or driving social and economic development.  
A

Sustainable

 

Junior 

ISA 

lets you grow your child's savings in a way that matches your values of acting responsibly and making a positive difference.

 

The fund aims to invest in sustainable companies that offer long-term growth, while making a positive difference to the world your child grows up in.

 

All investments are reviewed before they are admitted into the fund, meaning it avoids investing in non-sustainable or harmful investments.
We believe in simplicity and fairness, so we've been putting the futures of our members first for almost 200 years.
Sustainable investing is also known as ESG investing. ESG covers environmental, social and governance factors, meaning the fund invests in companies that show leadership in these three areas. You can read more about ESG investing below. 
Put simply, an ESG fund favours companies that are leading the way in their approach to the environment, society and the way companies do business. Below are just some of the sustainable factors considered when choosing what to invest your child's money in.
Environmental
Tackling climate change
Cutting down on waste
Improving energy efficiency
Solving water scarcity
Social
Campaigning for human rights
Protecting consumer privacy
Promoting gender equality
Improving health and safety
Governance
Making business more ethical
Transparent financial reporting
Greater accountability of boards

Sustainability-linked executive pay
About our Sustainable Junior ISA
A Shepherds Friendly Sustainable Junior ISA lets you build a lump sum to give to your child when they turn 18. You can invest up to £9,000 a year, knowing that as their money grows, you'll be contributing to a better society for them to grow up in. 
Start saving from £10 per month, or make a one-off payment of 

as little as 

£100

 

We believe in keeping things simple for our members, so it's easy to set up and manage online

 

Aims for better returns than cash ISAs and savings accounts

Pause, top up or change any payments you make, plus friends and family can contribute, too

 
Remember, the value of investments can fall. You may get back less than you invest. Tax rules can change, and individual effects vary.
Our sustainable investing benefits from the same careful strategies that have seen our members enjoy steady returns over the past 10 years. 
Small steps that will make a world of difference to their future
Apply in no time
Just fill out our quick online form or call 0800 526 249.
Choose how you pay
If things change, simply adjust your payments. Family and friends can contribute, too.
See their savings grow
We keep you up to speed on how the fund is doing and aim to add a bonus each year.
Make their 18th birthday
When the big day arrives, set them up with a tax-free cash lump sum
Because everyone can benefit
As a mutual owned by our members, we believe in making sure that everyone benefits. That's why we created our Sustainable Junior ISA; to help us live our values and provide a better future for your child. Here are the values our Sustainable Junior ISA is built on:
Working together
We understand that by listening to our members and acting on their feedback, we can help to build a better society for everyone.
Doing the right thing
We never compromise on our moral standards. That's why our Sustainable Junior ISA aims to the right thing by you and society. 
Making a difference
We're committed to helping our members save towards a better future. Our Sustainable Junior ISA helps to make a long-term, positive difference for everyone.
How we manage your savings
Any money is invested into the Sustainable Diversified Trust Fund, which is actively managed by Royal London, and aims to grow your savings by only investing in companies that make a positive contribution to society. The plan itself is a With-Profits investment with a medium to low risk rating, which aims to smooth the returns for members over the medium to long-term, therefore aiming to mitigate the risks of any sharp falls in the market.
The benefit of this approach is that we aim to provide smoother growth over the medium to long-term, whilst ensuring that our investment managers operate within a framework that focuses solely on innovative investments that have a positive impact on the world we all live in.
Investing responsibly 
With a Morningstar ESG sustainability rating of 5 out of 5, the Royal London Sustainable Diversified Trust Fund has holdings in gilts, bonds, equities, commodities and cash.  
Aiming for a smoother investment journey
The aim of our investment strategy is to provide our members with higher returns in the medium to long-term, when compared to saving with a bank or building society account. To help achieve this, the plan aims to smooth returns for our members, in order to try and mitigate the effects of any sharp falls in the market. 
Of course, no investment is free from risk, and the way in which the fund is managed provides members with a medium risk investment product. This may appeal to those who would like to take advantage of the benefits of investing, but with the aim of a smoother investment journey.
Receiving your fair share 
Unlike some Junior ISAs that are invested directly in shares or in a share-tracking index, the money you invest with us will not normally fluctuate from day to day. However, please note that if you transfer your plan to another provider or leave the money invested for more than three months after the maturity date, we will calculate the value of the investments that you hold within the With-Profits Fund to ensure that you leave with your fair share. This may mean that: 
1. If you have been invested through periods of strong investment performance, you might get a final bonus, or; 
2. If you have been invested through periods of poor investment performance, and you leave the fund, you may get back less than the current value of your plan 
In some circumstances, an MVR could result in you receiving back less than you have paid in. Therefore, the amount you will receive on repayment is not guaranteed. To see all of the latest information on MVRs, please click here. 
Take out a plan and claim your free shopping voucher

Open a Sustainable Junior ISA for your child and get rewarded too. We'll send you a Love2shop voucher code worth up to £100 when you make your first payment. See our terms and conditions.
Ready to start saving for their future?
Help to create a more sustainable future and start saving towards theirs. Download the documents below for all the key information of how our Sustainable Junior ISA works.
Frequently asked questions
What is sustainable investing?

Sustainable investing is the practice of investing in companies which are actively making a positive impact to the environment and society. Companies who are chosen by their highly rated environmental, social and governance values (ESG). Sustainable Investing aims to find a balance between making a financial gain and delivering social good.

What does ESG stand for?

ESG stands for Environmental, Social and Governance and refers to the list of factors used by investment professionals, to measure the sustainable impact of the companies that the sustainable find chooses to invest in.

Who can open a Sustainable Junior ISA?

A Junior ISA can only be opened by a parent or guardian of the child. However, friends and family can make contributions up to an annual allowance of £9,000.

What is the Sustainable Junior ISA allowance?

This is the limit on how much can be put into a Sustainable Junior ISA each tax year (6 April to 5 April). For this tax year, the Junior ISA allowance is £9,000, but tax rules may change in the future.
Our Member Services Team are always happy to help.
You can call them on 0800 526 249.
Important things to consider
Past performance cannot be taken as a guarantee of future returns.
The value of the JISA depends on the future performance of the investments held in the fund and the bonuses we distribute from any profits arising from these investments.
HM Revenue and Customs may change the tax status of a Junior ISA in the future.
Inflation may affect the purchasing value of the investment in the future.
The money invested into a Junior ISA cannot be withdrawn early; it can only be withdrawn by the child when they reach the age of 18 years old.
If you transfer the plan to another provider during the term of the plan, or if you leave the money invested for more than three months after the child's 18th birthday, then we may apply a Market Value Reduction (MVR) if investment returns have been poor. In this event your child could get back less than you have paid in. Your capital is at risk.
When you take out an investment product with us your capital is at risk and you may get back less than you have put in. All references to taxation are to UK taxation and are based on Shepherds Friendly Society's understanding of current legislation and H M Revenue and Customs practice which may change in the future. Investment growth is by means of bonuses, the amount of which cannot be guaranteed throughout the term of the contract. Please ensure that you read the full terms and conditions of this plan which are available from your financial adviser or by contacting us directly.
Please note: No advice has been given by Shepherds Friendly, and if you are in any doubt as to whether a savings plan is suited to your needs, then you should contact a financial adviser. There may be a charge for financial advice, and the cost should be confirmed to you before any advice is given.