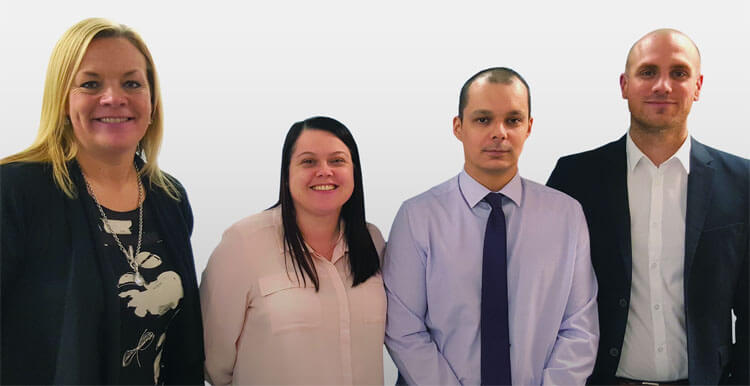 We boost our business development team after increased sales in 2015
5th February 2016
Shepherds Friendly has boosted its business development team with the promotion of Alexander Fallowes and the appointment of Zoe Meredith following significant growth in sales of its Income Protection Plan since its launch last year.
The expanded team will support the Head of Sales, Antony Uttley by handling increased demand from intermediaries as well as developing new relationships that will support the sale of all of Shepherds insurance and savings products.
Alexander joined the society in June 2015 and played a crucial role in the launch of the Income Protection plan, he has been promoted to Business Development Manager. Before joining he held positions at companies including Santander and Financial Matters, working in personal banking and advised protection sales.
Zoe Meredith has been taken on as a Business Development Consultant. Her experience includes roles with Lloyds Bank and Edward Mellor and she will be responsible for proving support to IFAs in the north of England, North Wales and Scotland.
Antony Uttley, Head of Sales at Shepherds Friendly Society, said:
"Alexander has a really positive attitude and I know with his unique view on the industry and broad product knowledge he will help develop our intermediary relationships so they go from strength to strength."
Alexander Fallowes said:
"I am delighted to have been given the opportunity to lead Shepherds Friendly Society into an even more successful 2016. I want us to be regarded as one of the top providers in the industry, and will work alongside Antony and the business development team to help this become a reality."
The Income Protection plan has a minimum qualifying age of 16, the minimum premium is £5 a month and the minimum benefit amount is £300 a month.
Deferred periods start at two weeks and go up to fifty-two weeks and premiums are competitive with a 30 year old paying £1.70 for every £100 of benefit a month.
Intermediary commission is competitive and dependent on the length of the policy and the age of the applicant.