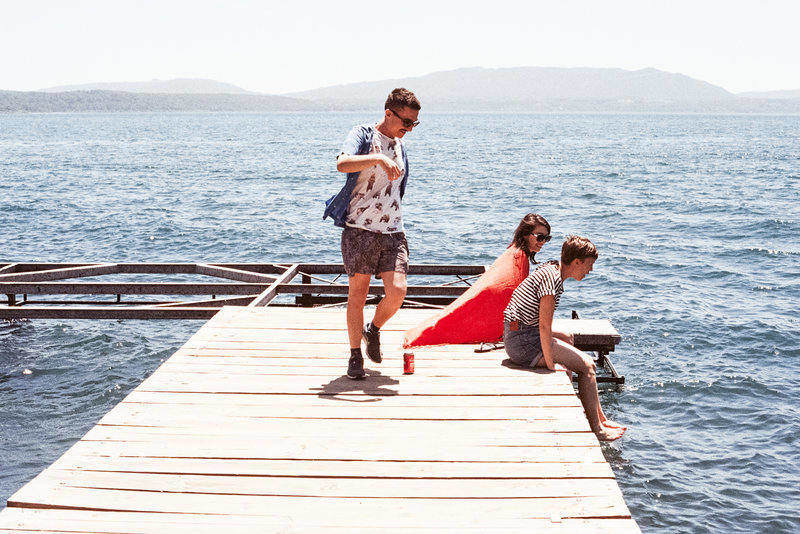 10 tips for a worry free summer holiday
20th March 2017
Summer. It's just around the corner and the tantalising hopes of a summer holiday to relax, refresh, and recuperate, are mounting.
The aim: good old R&R. However, in reality summer holidays can be marred with stress and angst. Below are our top 10 tips for a worry free summer holiday to ensure you come back calm, energised, and with a heap of happy memories.
10 tips for a worry free summer holiday:
1. Budget
Financial worries have a nasty habit of coming with us wherever we go. Therefore, our number 1 top tip for a stress free holiday is to budget carefully in advance. This means being savvy with your pennies and only booking a holiday you can afford. Whilst it might be tempting to book the holiday of your dreams because you can afford the deposit, you also need to make sure you can afford the balance without leaving you eating beans for the rest of the year. Choose your destination wisely, and cut your cloth.
2. Take Out Travel Insurance
Worryingly, more than one in five people risk travelling without insurance. Given that Association of British Insurers registered insurance firms pay out more than £1million a day on claims against travel insurance, this can be a costly mistake. Travel insurance will protect you against costs from medical treatment, repatriation, as well as cancellation and claims for lost baggage and money. For peace of mind, make sure you have adequate travel insurance.
3. Plan, Plan, Plan
Ok, so once upon a time you jumped on a train to go Euro-Railing and it all, kind of, worked out ok. Holidays that are stress-free without planning are more about good luck than good judgement. If you want to maximise the holiday relaxation then plan everything from the bookings (accommodation, flights and car hire) through to how you're going to keep the kids entertained on the journey. Make sure you put all your travel documents together, along with your driving license, and relax in knowing you have the best laid plans.
4. Check and Confirm
Many of us are dashing about last minute in pre-holiday preparation. At the top of your list should be checking and confirming everything. Check passports are in-date, that you have the right visas, that travel arrangements have been made (including airport parking), and that you have everything you need, including an up-to-date EHIC card, if travelling in Europe.
5. Make a Packing List
If you don't want to be stuck trying to track down UV suits for babies instead of relaxing by the pool, or worse, paying inflated prices due to your forgetfulness, the best thing to do is make a list and pack to it. Don't forget to spread the family's belongings across everyone's bags to prevent a crisis if one bag goes missing.
6. Understand Local Risks
Knowing the current political situation in the country you're travelling to, as well as understanding local crime and prevention, can make for a far more enjoyable time once abroad. Check out the latest advice on where you're travelling to at the Foreign Office.
7. Understand Local Customs, Expectations and Norms
Whilst you're going on holiday, you're going to a place where others live and work. You'll have a much more worry-free holiday if you take the time to do a little reading before you go covering the basics such as cultural and religious expectations, tipping, and some commonly needed words and phrases.
8. Be Prepared for Airport Security
Airport Security is now enough to leave us quaking in our boots. To make sure you're not throwing away that expensive bottle of perfume, or indeed the family's entire supply of sun cream at security, make sure you know the rules beforehand. Have a look at the advice heree to make sure you are up to date on knowing about liquids in hand luggage, as well as information about scissors and other things.
9. Think About Money
Having budgeted and saved, you're probably looking forward to your holiday spending. Planning in advance is the best way to do this to ensure both safety and minimal costs. Some cash is going to be essential, but also consider which credit and debit cards might be worthwhile. Researching pre-paid cards might be a good idea too.
10. Remember to Unwind!
After all the above is done, it's time to forget about the daily grind, kick back and enjoy your summer holiday. If you've done your planning and preparation, then all that's left is to relax, unwind, and make the memories.