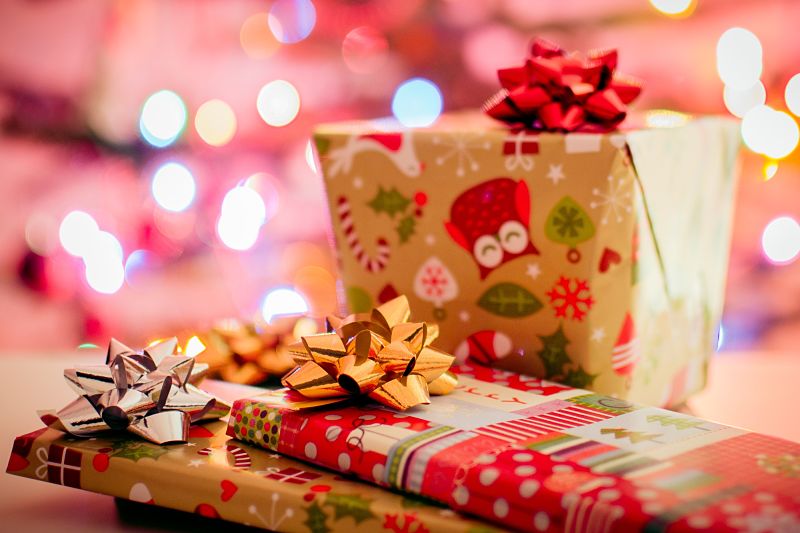 Christmas gift ideas for work colleagues
14th December 2018
Christmas shopping for colleagues at work can be extremely difficult, only adding to what is naturally a stressful period. Perhaps they won't find your joke gift as hilarious as you initially thought, leaving you in complete embarrassment. Or maybe you'll unknowingly buy a teetotal acquaintance an expensive bottle of gin.
Either way, we're here to help with four, universally accepted, inexpensive, and easily available Christmas presents.
1. A decorative house/office plant
Plants are an easy way to add colour and vibrancy to any surface, whether it be to spruce up an office desk or to be a dazzling centre piece on a living room coffee table. Since they can be purchased at a range of prices, it's easy to a decorative house or office plant in your price range.
But, their appeal doesn't stop there, your colleague will enjoy taking care of it, watching them grow and develop over time. What's more they can benefit from their air purifying and stress relieving qualities.
2. A Cookbook
If your colleague is a foodie, who loves trying different recipes, a cook book filled with a range of different recipes that will feed the whole family could be a great gift. You can get many cookbooks for under £10 from your local bookstore or charity shop.
Find cook books that include recipes of their favourite types of foods such as Italian, or Vegan, which are easy to follow and where the ingredients are easy to source from any supermarket.
A cookbook is extremely handy for when you need to think of some new recipes.
3. A high-quality notebook
Whether you work in a creative office, a bustling sales call centre, or a numbers driven accountancy firm, everyone needs to write. Why not make that experience as enjoyable as possible?
Thick leather notebooks are made to last, come in a variety of vibrant colours, you can get various page layouts for different professions at a range of price points.
Choose a high quality notebook for a practical present for any colleague in any type of profession.
4. Gift Card
When in a tricky position, perhaps it's best to let the receiver of your present make the decision on their gift.
Why not go to a retailer that you know they shop at regularly and get them a gift card for them to choose something they would like. Gift cards usually start at around £10 and they usually have an expiry date of 12 months which means they don't have to spend it straight away.
Be the Best Secret Santa
What are you thinking of for your colleagues? Even if you resort to the get out of jail free gift card, it needn't be another festive headache. By using this list, Christmas time at the office need not be a stressful, or overly expensive experience.
Aiming for inoffensive but practical, is a great strategy when buying for colleagues. Put in a little thought and you'll come up trumps.
All the gift ideas above are readily available via online retailers and at varying price points, making them extremely practical. Want more advice on how to be the best Secret Santa? Discover our guide on do's and don'ts for office Secret Santa.