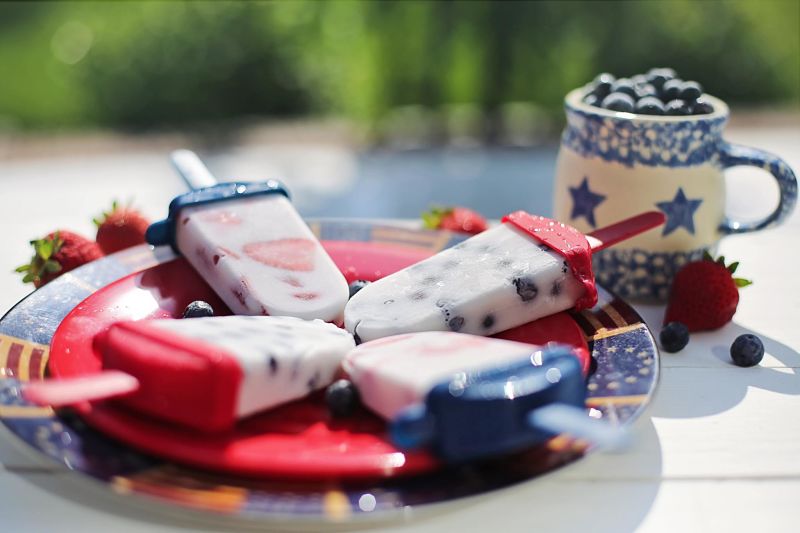 How to enjoy summer on a budget
6th June 2018
The sun is shining; the weather is putting you in the mood to get out, get social and unfortunately, get spending. However, the summer season is actually the easiest to enjoy without breaking the bank. You just need to be savvy and know how. Here are our top 10 tips on how to enjoy the summer on a budget.
1. Tame the ice cream spend:
No matter how cheap the day out, the allure for ice-cold ice cream is often too tempting to resist. However, venues know this and hike the prices. Walk a bit further to a local shop or a supermarket and you can treat the family to ice creams at a fraction of the price. If you can't leave the venue straight away, then promise the kids an ice cream later rather than right now. Delayed gratification is a skill best learnt young!
2. Staycation all the way:
It can be tempting to splurge the savings on a week in the sun, but if it's summertime here, then you might as well enjoy what's on your doorstep. Instead, use the home as your base and head out on days out to places such as the beach, parks and shady woodland. If you're desperate to go abroad, then it is best to do so at a different time of year.
3. Check out a different park:
Who says you can only visit your local park? Look up the parks on offer in several local towns and villages and all of a sudden you've got some fun, free, new days out. For kids, a new park with a new play area is just as much fun as an expensive day out, so scope out your local area.
4. Head to a pick-your-own:
A retro summer past time worth revisiting is the opportunity to head out into the fields and get picking at a local fruit farm that is open to the public. What's more, you literally get to eat the fruits of your labours. So what's not to like? Once done you can even have fun making strawberry jam as another cheap activity to while away a blissful summer's day.
5. Pack up the basket and picnic:
There are few pleasures quite akin to opening up a jam-packed picnic basket, laying out the rug, and enjoying several hours relaxing in the shade. There are so many free beautiful countryside spots to head to. If you're unsure where to try, look on the National Trust website for free common areas near you.
6. Have people round:
Summer entertaining is so much easier than winter. Open up the doors and, suddenly, you've got more space. What's more, no one will think anything odd about being asked to bring the meat for the barbeque. So whip up some salads, get the drinks on ice and invite some friends over.
7. Camp in the garden:
What makes camping great fun? It's merely the act of being under canvas. Have a break in your very own back garden and feel like you've been away. Toast marshmallows over the barbecue, and snuggle into your sleeping bag to gaze at the stars before zipping up the tent. What's more, if it's a hot night in the house, it may even be more bearable.
8. Break out the bike:
Even if you're not a bicycle enthusiast, there are plenty of opportunities for gentle bike riding. Choose a disused railway, and you'll be relieved to know there won't be many inclines, and the shady avenue , and the air on your skin will be a refreshing break from the sun.
9. Set a challenge:
There's something about longer days and summer sunshine that can suddenly invigorate your sense of enthusiasm. Use this as an opportunity to set yourself or your kids a new challenge: a garden project; trying a new sport; starting
10. Enjoy a beach day, or two, or three:
You don't get a much cheaper day than a trip to the beach. Pack up a cool box, wedge it in a shade tent, and dust off the buckets and spades. Get there early, set up your spot, and spend a lazy and relaxing day paddling in the shallows, reading, or building sandcastles. It's what summer days are made of.
What are your favourite activities for enjoying the summer on a budget? It's time for summer-dreaming!