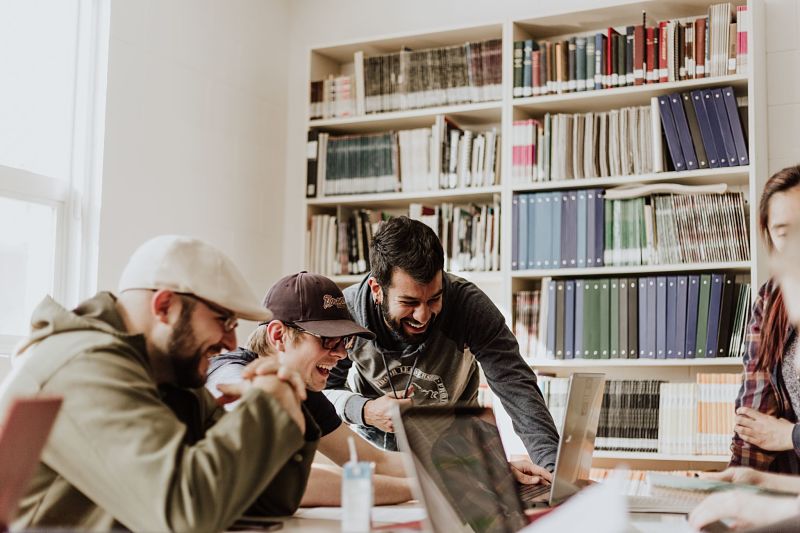 Students – how to be productive in the holidays
13th June 2018
Your term is over, and you now have a couple of months of holiday to look forward to. However, while a break from study should be something to look forward to, research by the National Citizenship Service has found that more than half of teenagers feel isolated during their time off from university. A quarter of those surveyed even reported that the holidays are their loneliest time of the entire year.
So, what can you do to fill up your time, keep busy, and enhance your career prospects? Here are five ways to be productive in your holidays.
Get a temporary job
According to the Institute for Fiscal Studies, students in the UK graduate with an average debt of £50,800. So, it's perhaps no surprise that many students spend their holidays working in a temporary job.
There is always lots of seasonal work available, whether it's in retail over the Christmas period or on a farm in the summer.
As well as the financial benefits, working in the holidays helps you develop other skills which can be useful in your life and career. Learning to budget with your hard-earned cash is a great life skill, and as you're working you should be able to save as you have less time available to spend!
You'll also learn loads of transferable skills including team working, customer service and using your initiative.
Sara Reading, head of graduate recruitment at KPMG, says: "Even if you're only working in a supermarket for the summer, it all depends how you view it. It shows you can interact beyond your peer group and that you are reliable. You can also analyse how an organisation runs; eagerness to understand that business perspective will impress in interviews."
Take an internship
Internships are an increasingly popular way of gaining important skills and experience – and there are lots of opportunities available.
Head online to find details of internships near you, or if there's someone you'd really like to work for then you could send a speculative application.
Do some extra study
If you have exams or assessments when the holidays end, then you can use your spare time to revise and prepare. Use feedback from your tutors to focus on the areas you can improve.
If you have a reading list for your subject or course, then you can use your time to complete some additional reading. Taking notes and reading around your subject could help you to improve the quality of your essays (and your marks).
Volunteer
Using your holidays to volunteer helps you learn new skills, meet people and explore your interests while also doing something great for the community. And, in research from the Institute for Volunteering, 83 per cent of volunteers said the experience had increased their skills for potential employment.
There are lots of volunteering opportunities available in the UK and abroad. You don't have to spend a month in a foreign country – spending a day fundraising locally can also be hugely worthwhile. Search www.helpfromhome.org or www.vinspired.com for short-term volunteering opportunities.
Terry Ryall, chief executive of Vinspired says: "The feedback we get from companies and universities is that people who have volunteered are more confident, motivated and engaged. Also, focusing on what you're good at, what you enjoy and something you've proved you can do is a good start for anyone's career path."
Natasha Kizzie, head of Marketing for the National Citizenship Service, says that young people need to have something to look forward to once the school term has finished, and appealed to parents: "Not only is this a fun and cost-effective way to give your teenager a fulfilling summer, but also reassurance they'll have the opportunity to have a social and productive school break. It allows them to try new activities, develop new friends from different backgrounds, and develop new skills.
Go travelling
If you need a break from your studies, then spending your holidays travelling can help you to de-stress and experience another culture.
Have you met friends from other countries while you're studying? If so, take advantage of the travelling opportunities provided by knowing a mix of people. If not, staying in hostels and using the railways can help you to travel on a budget.
Inspired? Whatever you're studying, start thinking about what your plans are for this summer. Competition for jobs has never been greater, so what could you do to increase your chances of getting your dream role?