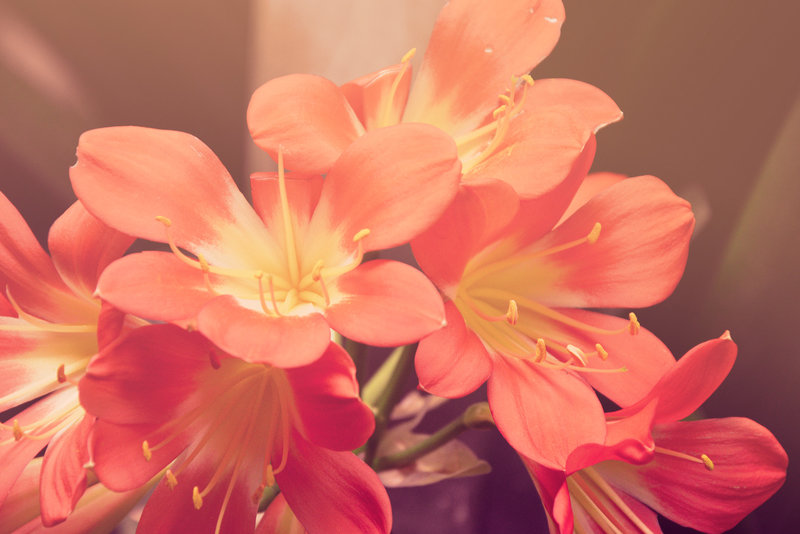 Spring Forward With The Clocks
20th April 2015
Spring forward with the clocks!
Although the weather is not showing it yet, we are now well on our way into summer. The clocks have gone back, and it feels like there is much more time in the day, due to the lighter evenings.
We have put together some family spring activities especially for you and your children to participate in  now the nights are getting longer. Whether you want to save or splurge, we have a whole range of activities to help you make the most of the springtime.
Get outdoors
With the warmer weather (hopefully) coming our way, there are plenty of excuses to get outside in the sunshine after the long winter months.
Have a picnic in the park- Picnics are a great way to see your local parks and beaches, as well as exciting wildlife. On a nice day, what could be better than making some sandwiches, grabbing a blanket and heading down to your nearest beauty spot to bask in the sunshine. As we know, British weather can often be unpredictable, so don't forget your brolly!
Go and see the tree blossoms- The change in seasons from winter to spring is often obvious by the sudden burst of activity witnessed amongst the trees as their bare branches transform into beautiful array of greenery and blossoms. The arrival of colour is  a true sign that spring has arrived. The tree blossoms can go on for months, but the best time to see them is mid-April. Have a look at this BBC article for the best places to see the tree blossoms bloom
Go Green!- have you ever thought about starting your own vegetable patch? Even if you have a small garden, a tiny patch can produce plenty of veggies, as long as it gets enough sunlight and is looked after properly.  Visit GrowVeg if this is something of interest for a step by step guide on creating you own vegetable patch and eventually growing your own veggies!
Go on a hike- the sunshine means it time to get those boots out! Hikes have a range of benefits, from taking in the beautiful scenery to getting fit and healthy in the fresh air. Most places in the UK have a beautiful hiking path just a short car journey away. Have a look at The National Trails office website, which lists your nearest trek.
Exciting days out
See the new born animals at a farm- Springtime at a farm can be a magical experience, with lambs, piglets, calves and kids making an appearance. Most farmers are more than happy to talk about working farm functions and the different aspects of food production. Some farms even let you meet and feed the animals!
Make sure you do your research before heading out, as some farms only allow visitors at certain times, and others may not have the facilities to welcome guests.
Volunteering- Spring can be that perfect time to really make a difference in peoples lives. There are many ways you and your children can get involved in volunteer work, which will not only help people out, but will help instil strong core values.
Your volunteer work does not have to be "official". You could visit an elderly neighbour, help them out with their gardening, or you could use your craft skills to create toys or knit blankets for a local animal shelter.
There are official ways to help your community out as well. If you have the time and the space, you could foster service dogs, as they typically need a place to stay when they do their training. Local papers of community website usually have listings of everything you and your family can help with, and a many charities would really appreciate your assistance. The National Trust is always looking for volunteers, have a look and see if they have a opportunity near you soon.
Zoo- A timeless favourite! Going to the zoo or safari park brings back countless memories for many people, and you can make it the same for your children. Spring, when the weather is getting warmer and there is more of a chance of seeing baby animals, is a perfect time to arrange a visit, plus, it can be a fun day out for all ages.
Car boot sales- Car boot sales can be a really fun way to hunt out bargains, but they can also help you teach your children money management. As everything is cheap at a car boot sale, you could assign your children a small amount of money each, and see who can buy the best item/items. It's a great challenge, and feels a little bit like a treasure hunt.
Car boot sales start to begin again in the spring time, and local papers and community boards are usually a good place to discover them.
Spring Crafts
As we all know, the British weather can be unpredictable. If you are kept inside by heavy rain or howling winds, there are still loads of things you can do to keep  your children entertained.
Make a spring journal- asking your children to design a spring journal, where they can record what they do throughout spring through writing, drawing, and flower pressing will be educational, and may also produce a lasting memory for you.
Baking- baking has taken off massively in popularity recently, thanks to shows like the Great British Bake Off. There are a wide variety of tools available for you to make the tastiest things you can, like cook books, mixers, decorations, and all kinds of ingredients. Why not have competitions to see who can make tastiest cake, or best looking brownie?
Make eggshell cress plant pots- You may remember doing this in school! You will need an egg shell, grass seeds, and whatever you want to use to decorate your eggs with. In a few days time, you will have cress growing! For more instructions, click here
Make a rain stick- If it's raining outside, you could make a rain stick and tell the children it's an ancient method used to make it stop raining! You will need a cardboard roll, a filler to make the rain noise, nails, glue, and whatever you want to decorate the stick with. For a step by step guide, click here
As the flowers and trees bloom and the days start to get longer, we hope we have given you some great ideas for quality time with your children. It's a lovely time of year to relax and have fun, but can also be great for teaching your children about nature, the changing seasons and wildlife. We hope springtime 2015 is one of your best yet!