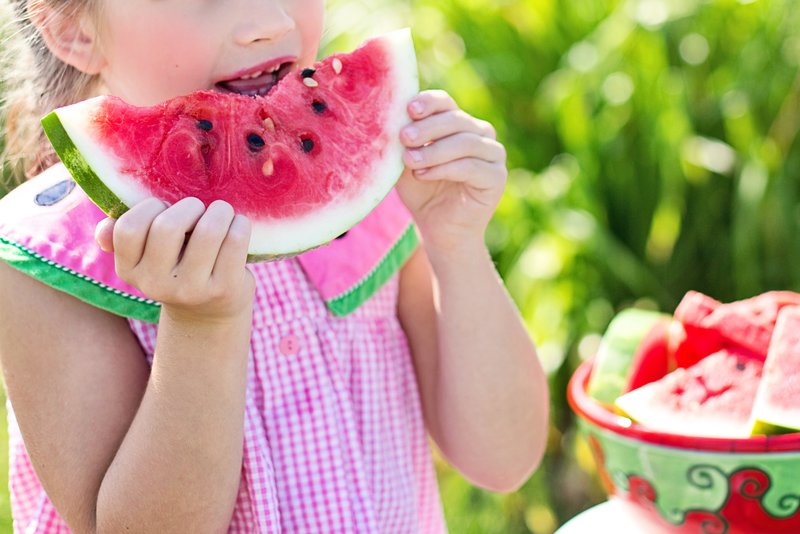 Summer Activities: Ideas to keep children entertained
9th December 2014
01/08/2014
So we're well into the summer. Most of the major sunshine events such as Wimbledon, the Football World Cup and the Tour De France have passed us by.
But with another month or so until the children are back in school, there's still plenty of time to have fun with the children in your life.
We have caught up with a few of our staff members, who are either a parent or grandparent, and they have shared some of their top summer activities and tips for keeping children happy during the summer:
Libbi – Mum of one, aged 5 years
Activity: Pond dipping*
How do you do it?: The hardest part is finding the 'perfect' pond dipping location.  The water needs to be quite still and shallow, so you can walk in with wellington boots or bare feet, if you're feeling brave!
You will need an empty ice cream tub (make sure it's clean) or a large plastic bowl / Tupperware tub,  a pair of wellington boots, a fishing net, a notepad and a pencil.  You simply walk or wade, depending how far you would like to venture with your net, scooping away at the surface of the water.  Hopefully you should catch a few creepy crawlies, which you then pop into your ice cream tub.  Make sure there is water in there!  If there are any stones near by, you can look underneath them and see what is hiding.
Once you've got a few creepy crawlies in your tub you can either make a note of what you've found or draw a couple of pictures in your notepad.  Then the next time you go it becomes a challenge to find the same bugs and then find new creatures too.
Does it require other people to get involved?: You can invite as many or as few people as you like.
Where do you do it?: At your local park or anywhere that has an accessible pond or small lake. Please remember, water can be dangerous if children are left unsupervised, therefore you should remain with your child at all times Why are you doing it?: It's free and it keeps children entertained for a good couple of hours. You can also combine it with a picnic too, plus if you're looking after more than one child, they work together really well searching for the creepy crawlies. It also teaches them a little bit about being safe in the water and that creatures come in all shapes and sizes.
*Water can be dangerous so please be careful, respect nature and stay SAFE – Stay Away From the Edge. For more information on water safety please read: http://www.rospa.com/leisuresafety/watersafety/
Heather – Mum of two aged 2 and 5:
Activity: Cinema Junior viewing movies
How do you do it?: Have a look at your local cinemas website and to find out if they offer junior viewings. Does it require other people to get involved?: You can go as a treat just you and the children, or you can couple up with other parents and make it an outing, then follow with some lunch as junior viewings are generally shown in the morning and finish at lunch times.
Where do you do it?: The local cinema
Why are you doing it?: It is a very cost effective way of entertaining the children at only £1.50 to get in and the children don't seem to mind if the film was released a while ago. There is no age restriction with the junior movies, and we know we don't get the best of weather through the summer holidays, so this is a good one for a rainy day!
Grandmother of seven children of various ages:
Activity #1: Sightseeing boat trip
Where do you do it?: There are lots of organised boat trips in towns and cities throughout the UK, even in cities that aren't on the coast! The one we'll be going on this summer is in Manchester and it will take us through Salford Quays and the Manchester Ship Canal.
How do you do it?: This is a good one for a sunny day, so if the weather is nice, all you have to do is pick up a leaflet from your local tourist/visitor centre, or look online for local attractions and phone them up to book your trip.
Does it require other people to get involved?: This is fairly flexible as you can go on your own, with your family, or you can invite other families to get involved too. You'll often find that trips like this often offer family discounts!
Why are you doing it?: The trips are relatively inexpensive for the family and are a good way to teach your children about the local heritage of the area.
The one we'll be going on passes hotspots such as MediaCityUK, BBC Salford, The Lowry, The Imperial War Museum, Old Trafford Football Stadium and much more! Also, there's a chance it might even give us some other ideas for family days out.
Activity#2: Steam engine train trips
Where do you do it?: Local railways that operate steam engine trains are situated throughout the country.
Does it require other people to get involved?: As these trips usually include specially priced family tickets there's no reason why you can't invite some friends and their children or grandchildren, as you might be able to get a family or group discount!
For example, the Severn Valley railway offers a 'Freedom of the Line' deal which allows you to use the steam trains as much as you want throughout the day, meaning you can stop off at as many of the stations in the network as you want and visit the local villages and attractions. Within this deal, you can choose from regular adult, child and pensioner fares, or you can make a saving by selecting family ticket which is lets you bring up to four children and two adults!
Why are you doing it?: I think these are great for the summer as it lets you sit down every now and again, whilst still enjoying the sights of Britain in the summer. In between stations you can visit a few local villages, all of which have their unique quirks and attractions.
There's also a good range of choice available throughout the country dependant on the age of your children or grandchildren. For example, the East Lancashire Railway near Preston does Thomas the Tank Weekends, which are great for the under 7's, whereas the Severn Valley Railway is more for the older ones (although the younger children can still have fun with it!).
I also like to think there's a little in it for the adults too. Whilst the trains are fantastic, we also get the opportunity to visit quaint villages we wouldn't usually get the chance to see, which are always great to have a walk around or even set up a little picnic in a local park.
Nasrin – Mum of two aged 9 & 12
Main idea: Cycling sessions for children
How do you do it?: Contact your local cycling centre and enquire about children's training sessions
Does it require other people to get involved? Your children can do this with friends or go for their own session. Where do you do it? Local cycling centre (i.e. the Velodrome National Cycling Centre)
Why are you doing it? These sessions are a really great way for your children to get out of the house during the summer, and the prices are very reasonable considering they get expert tuition!
The one that my children go to offers a range of classes for people of all levels of cycling ability, from complete beginner advanced cyclist sessions! Some of the sessions are indoors on the track and others are outside too, so there's an option for both sunny and rainy days.
The other reason I really like my children to go to these classes is because it helps to keep them active, and you never know, I might have the next Bradley Wiggins or Victoria Pendleton on my hands!
Have you got any other top summer tips?
Get in touch with us and let us know. Just tweet us at @shepherdsFS or send us an email via [email protected].