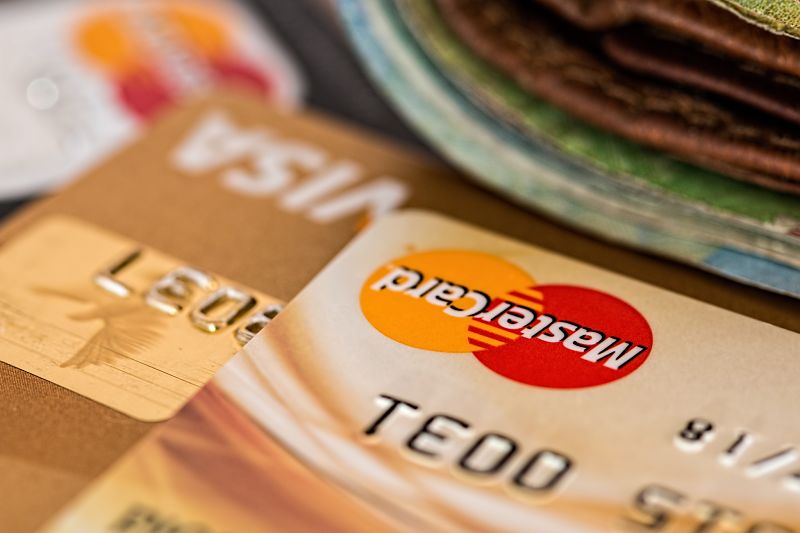 Discover the scary truth about UK debt this Halloween
11th October 2017
At this time of the year there are plenty of spooky goings-on. With trick or treaters and Halloween just around the corner, a scare or two is never far away.
Recent press coverage has shone a light on one of the most frightening issues facing the UK in 2017. Personal debt levels have reached unprecedented levels, with figures revealing that there are now 8.3 million people in the UK with problem debts.
UK households now owe more than £1.6 trillion – a real reason to be scared this Halloween. Keep reading to find out more.
UK debt has risen by more than 7% in five years
Debt levels in the UK are now heading back to the levels seen before the global financial crisis a decade ago.
Figures show that total household debt has risen from £1.52 trillion (in today's prices) in March 2012 to £1.6 trillion in March 2017. In the past five years household debt has increased by an inflation-adjusted rate of 7.3%.
Consumer debt peaked at around 45% of household income back in 2007. Following the financial crash borrowing decreased and the level of debt fell to 35% of household income in 2012.
However, in recent years, households have increasingly failed to clear their credit and store card bills every month. The Office for Budget Responsibility (OBR) now predicts unsecured household debt will reach 47% of income by 2021.
Consumers turning to debt as wage growth remains low
Between March 2012 and March 2017, wage growth (adjusted for inflation) has increased by just 0.7 per cent, suggesting that consumers are turning to credit to maintain their standard of living.
The Guardian reports that 'a mix of low wages growth, government cutbacks on welfare and public services, and more recently the uncertainty created by the Brexit vote have forced millions of households to borrow to buy essentials.'
Other than a growth in credit card and unsecure loan borrowing, there have been two further key reasons why UK debt has rocketed in recent years.
Car loans
There has been a huge growth in cars bought on 'personal contract plans' (PCPs). PCPs are now responsible for 86% of the new car market, meaning more than one million cars a year are bought with this type of finance.
We recently looked at the pros of cons of buying or leasing a new car, and there are certainly many reasons to borrow using a PCP. Deposits can be as low as a few hundred pounds and monthly payments are affordable as you only ever pay the depreciation on a car over three to five years.
Student debt
Until 2013, the majority of university income came from central government. A rise in fees to £9,000 in 2012, and £9,250 in 2017, now mean that students shoulder the burden as they borrow their fees from the Student Loans Company.
The most recent figures to the end of March 2017 show outstanding debt on student loans jumped by 16.6% to £100.5 billion, up from £86.2 billion a year earlier.
Experts anticipate that students will find it increasingly hard to repay loans in the coming years. Low wages growth, rising taxes to cope with an ageing population and the shift to insecure working practices are likely to make it more difficult for graduates to ever pay off their student loans.
Debt becoming a scary problem for millions of households
As the amount of borrowing increases, UK debt problems are also on the rise.
In early 2017, the TUC published an analysis of unsecured debt which suggested it is set to reach a record high of £13,900 this year, a figure The Independent called 'a staggering sum'.
Considering that average annual wages stand at less than £28,000, it is clear that many people have unsustainable levels of debt. According to the Money Advice Service, there are now 8.3 million people in the UK with problem debts.
"Household debt is high and still growing, leaving consumers vulnerable to an economic downturn," explained Moody's Greg Davies.
"Higher inflation, weaker wage growth and levels of indebtedness leaves those in lower-income brackets the most exposed."