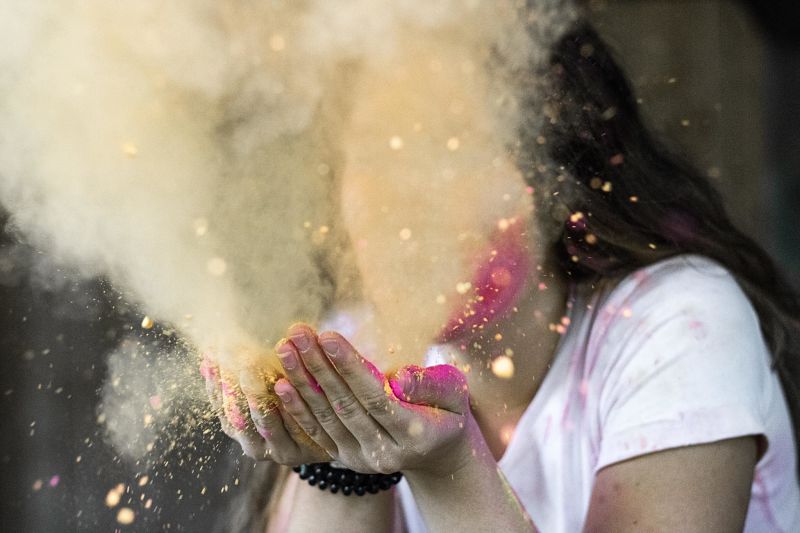 Tips for attending your first summer music festival
4th May 2018
The first music festival you ever attend is a momentous occasion, more akin to a rite of passage than just another trip away. But there are ways to make it run smoothly, deliver on the great fun and good vibes without the memories you'd rather forget. Here are our top contenders for things we think you should know before attending your first music festival:
1. If you want to keep it, don't take it
Rule number one, if you don't want to run the risk of losing or damaging something then simply don't take it with you, unless it's completely necessary. Summer music festivals are a melting pot of hundreds and often thousands of people. As with any such numbers you get unscrupulous and the careless. So if it's really important to you, leave it at home.
2. Choose your festival goers wisely
If your mate irritates you on a night out, then expect that to be magnified at a festival. Choose to go to your first festival with those who have similar music tastes, are capable of standing on their own independent feet, and are excellent and reliable company. There is a raft of stuff to do at music festivals, but it's the company you're with that will make or break the experience. These are the ones you're happy will check you're still standing after the mosh-pit, or lend you their spare rain poncho when you realise you've not packed your coat.
3. Set a plan
Yes, spontaneity is great, but there's simply way too much to do at most music festivals, so without a plan, you will miss out. So find out about what's on the agenda and make a list of your priorities and where they will be. Make sure you're in the right spot well before the right time if you want any chance of being able to make out your favourite bands as anything other than ants on the horizon.
4. Don't forget to eat
At the risk of sounding like a parent, seriously, don't forget to factor in food to both the budget and your schedule. Festival food can mean queueing and expense. So, pack loads of snacks and be prepared to factor in the time needed to stash the energy. Food times are a good time not only to refuel on energy but also a time for a bit of quiet away from the sensory overload.
5. Pack like you mean it
Sometimes shoving your nearest items into a bag is perfect for a trip away, but it just isn't going to cut it when it comes to a music festival. It may be summer, but it's Britain. Pack a rain poncho or coat, and a pair of wellies or boots. Don't forget the other end of the extreme either and pack as if you're heading to the beach: sun cream, sunglasses and a hat. Don't forget to pack the odd item like a ball or Polaroid camera to add to the festival fun. When you're done, chuck in some more plastic bags (they are useful for wet clothes and organising your tent) and you're good to go.
6. Think money
You may have spent your savings on tickets and transport, but you'll need some funds while at the festival too. If the festival offers a cashless system (usually with a wristband), then preload your funds and feel safer. However, set your budget and stick to it, or that festival vibe will evaporate long before you get home. What's more, there should be plenty of freebies on offer. Marketers love the captive audience. The trick is to enjoy the freebie without getting hooked into spending more.
7. Pack a fun attitude
Festivals are, in short, giant parties. You'll have a whole heap more fun if you're up for a good time. However, festivals are also famous for one thing (well, alongside the mud, portaloos and tents): crowds. The crowd is both a blessing and a curse. With a courteous and friendly attitude, you'll find the crowd around you adds to your atmosphere. Jostle and push, or pretend you need to get to your friends at the front, and you'll soon find the moment marred.
8. Make space for space
Trust us, pack a bigger tent than you think you'll need. This is no ordinary camping. Don't listen to the number of 'men' the tent supposedly fits. That's only applicable if you are sardines. Instead, factor in room for changing and storing your stuff. Make more room for the tent by only packing a pillowcase rather than a pillow. Stuff it with clean clothes and jumpers, and it'll be perfectly comfortable. Once in your tent hang clean clothes from the ceiling and then if you end up drenched you'll have a warm set ready to go.
9. Pack a power pack
If you're glued to your phone at the best of times, then you are definitely going to need to pay heed to this top tip. You're going to want to take photos with your phone, and that eats battery power. Charge a power pack before you go or get a solar charger, and think carefully about how much power you're likely to get through. Should you actually let your head hit the pillow long enough to sleep, then switch your phone off and save the battery power. There will be places to charge your phone if you need to, but be prepared for it to massively eat into your festival time due to queues.
10. Get your bearings and set up a rendezvous point
Try to get there early so you can bag a good spot. However, once everyone else arrives the landscape quickly changes. Work out a way of pinpointing your tent from the masses. Then also work out a rendezvous point should you get separated from your mates, somewhere close to the main hub. When it comes to leaving, do so early or do so late. That way you'll avoid the worst of the traffic.
By putting these top 10 festival tips in to action you'll be a pro in no time. Have a blast at your first summer music festival!