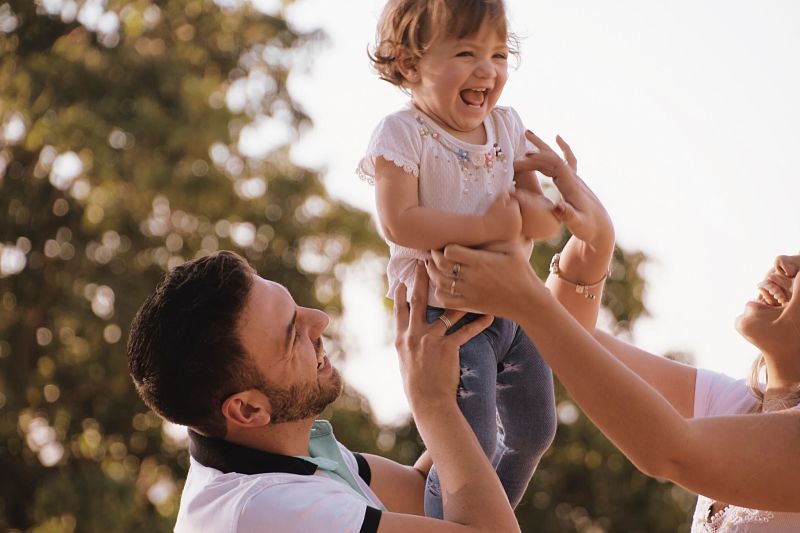 Tips for parents of children with allergies
27th March 2019
For parents of children who have allergies, life can be fraught with worry. It's difficult to gain a sense of control over managing your child's allergies in the same way you would your own. This problem gets more concerning as they get older and start preschool and school. All of a sudden you have to trust your little one to an environment which isn't as alert to the specific dangers for your child. Play dates and parties bring a whole new level of worry.
However, whilst there's no doubt that parenting a child with allergies can be worrying, there are ways to regain some security. Here are our top tips for parents who have children with allergies:
Start at home
It's going to be tough but if you need motivation for serving up nutritious home-cooked grub each day then allergies provide it. Cooking from scratch is the simplest way to be sure of what's in your child's food. What's more, the more confident you become with your cooking, the more you can provide look-a-like substitutes for the things your child misses out on.
However, it's not just about you becoming a home-grown chef and foodie. In the home you should educate your child as much as possible, and in an age-appropriate way, about their allergy. This means teaching the pre-schooler never to accept food from a friend without checking with an adult, through to speaking to teens about the importance of checking the packaging of food items for allergy information.
The same principle applies with non-food allergies. Educate your child within the safety of the home about their allergy and how they can recognise symptoms with as much time in hand as possible.
Get informed
Equip yourself with reliable information about your child's specific allergies and the reactions they have. Whilst anaphylaxis is the most serious allergic reaction, educate yourself on how to not only manage this but the range of symptoms which may present in your child.
Furthermore, educate yourself using Allergy UK  and information from your child's GP or paediatrician. They can provide information and support to ensure you are equipped to manage your child's condition. They can also signpost you to further useful resources should you need them.
Get equipped
It's not just knowledge you need to arm yourself with. Take time to ensure your child always has a portable allergy kit with them. For a child at risk of anaphylaxis, this may mean making sure they have an EpiPen. However, it may also include having a supply of appropriate anti-histamines. Depending on the child's age and stage of reaction is whether they can administer the drug themselves. Check with your GP if you are unsure about anything concerning medication. You may need to give the EpiPen to your child's teacher and check that they are first aid trained.
It can also mean using personalised bracelets or tags which identify their allergy. These are available in a range of different styles so that even the coolest teen won't feel that they stand out. Educate your child, if they are experiencing the earliest reaction to their allergen, to point an adult to their tag if they are struggling to speak.
Additionally learn how to check all foods for allergy information. You'll need to become a pro at reading labels in supermarkets and learn to determine your "may include traces of…" and "made in a factory using…" phrases according to the particular risk level of your child.
Make sure you are always equipped with allergen-free snacks. It's much harder to manage a hungry child who is upset because their friends have chocolate bars if you don't have a substitute to soften the blow.
Educate others
Having educated yourself and equipped your child with everything they need to manage their allergy, it will be necessary to also educate other caregivers. Nursery staff, childminders, teachers and club leaders will all need you to lead the way.
AllergyWise is a free online course for schools regarding anaphylaxis. AllergyUK also has a range of resources available for schools.
You should be able to expect your child's caregivers to follow your lead in their allergy management. Speak with your child's school staff about their allergies and how you and your child cope. Impress upon them the severity of the allergy and explain clearly what they should do.
Many schools are prepared to go completely nut-free if they have children on roll with nut allergies. However, whilst welcome, you still need to educate your child to question food offered by friends or classmates as slip-ups aren't unusual.
You'll also need to spend some time educating family. Allergy prevalence has risen markedly across generations and as such many grandparents can either fall in to a place of fear, or a place of resistance, believing the allergy to be 'not that bad'. Careful education of those who love your child will be essential to ensuring their allergy doesn't negatively impact their relationships with loved ones.
Finally, you'll need to educate the parents and families of party hosts and play dates. This can be tricky, but most parents will welcome advice as well as suggestions as to what they can safely serve.
Build an allergy-friendly community around you
It can be difficult and isolating bringing up a child with allergies, particularly if they are severe. To help you manage, you'll need to actively build a network around you.
Hunt out allergy-friendly restaurants and cafes where you know your child will be 'safe'. You may be surprised how many there are. Look for places with well-published allergy information.
Seek out other parents in your local community who are also parents of children with allergies. Together you can build a network around each other which helps you all to feel less alone. You can ask your health visitor to put you in touch with other families facing similar problems.
Keep going
Never let up your vigilance regarding your child's allergy. Each age and stage of childhood can bring new challenges.
However, also don't lose hope. Most children grow out of food allergies during their childhood. Even those with severe peanut allergies see 20% outgrow them. Keep getting periodic checks done.