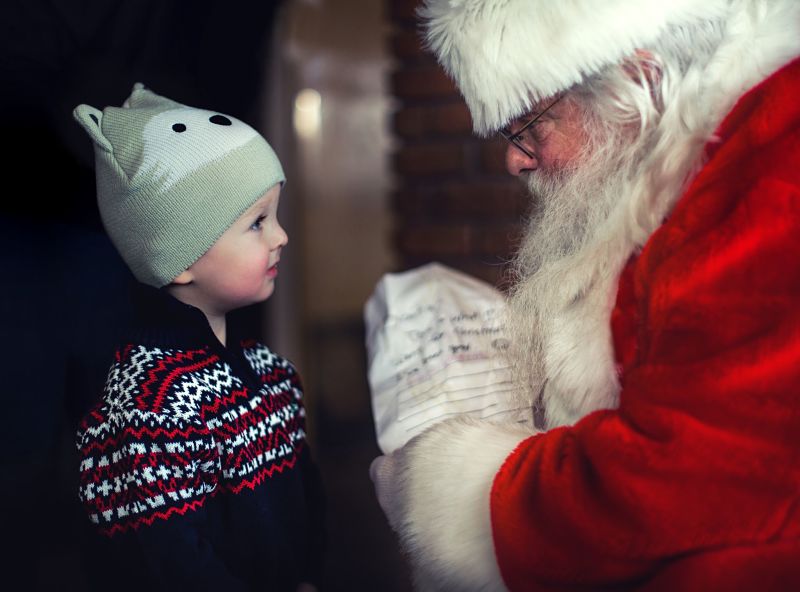 2018: Most popular predicted children's Christmas gifts
7th November 2018
Santa may be checking the list, but it's the kids who write them! If you want to get ahead of the game and know what is likely to be the most sought after toy this year, then here are our top 10 predictions for the most popular children's Christmas gifts, based on our research.
1. Ricky the Trick-Lovin Pup
Certainly not cheap, but sure to be a big hit, is Ricky the Trick-Lovin Furreal pup. Suitable for children 4 and upwards, this will be almost like having their own canine best friend. He'll even balance a biscuit on his nose, give you a cuddle, and make some pretty realistic sounds too.
2. LEGO Harry Potter Hogwarts Express
Harry Potter LEGO is really hitting the wish lists hard this year. Many ranges have been hard to get for a long while, but now we're being treated to improved supply and some new ranges. We're sure the LEGO Harry Potter Hogwarts Express will be hugely coveted. Suitable for older children from 8 to 14 years, let them be transported not just with the magic of Christmas, but the magic of Potterdom.
3. Fingerlings Untamed Dinos
Fingerling toys are great for primary aged kids, and they now have a fabulous dinosaur range (or unicorns if you're still stuck in rainbows and glitter). There are four different coloured dinos to choose from at the moment. However, there are some whisperings on the retail scene that there will be a mighty T-Rex release just in time for Christmas. Like previous fingerlings, these dinos respond to movement and certainly let you know they are not extinct.
4. GraviTrax Starter Set
GravixTrax takes the humble marble run to a whole new level, quite literally. Geared towards over-8s; it's all about fun learning of STEM concepts such as gravity, engineering, kinetic energy and magnetism. Follow the suggested designs, or for the free-thinker they can create their own track. This is problem-solving away from screens, even though you can connect with the GraviTrax app. We love it.
5. Chow Crown Game
We've had Gooey Louie and Speak Out, this year's hilarious game for kids is the Chow Crown game. A winner for all the family, you'll all be experiencing giggles and guffaws.
This game has the winning combination of snacks and time pressure. Use sweets, fruit, or whatever you fancy. The hat plays pressure building music and the aim is to snaffle down as many treats as you can! Sure to be a winner once Boxing Day comes and no one is quite so stuffed from the turkey.
6. LOL Surprise Under Wraps
LOL toys were going to make it in here somewhere, and our money's on the LOL Surprise Under Wraps, which is suitable for 3 years +. LOL have mastered the magic of surprise and unwrapping and that really comes up trumps here. There are a staggering 15 layers to unwrap, so it really is like their very own pass-the-parcel.
7. Paw Patrol Rescue Ultimate Fire Truck Play Set
Destined to be an enormous hit with Chase fans everywhere, the Paw Patrol Rescue Ultimate Fire Truck Play Set is simply great fun. The ladder and moveable nature means that this fire truck will soon be coming to the rescue all over every pre-schooler's home. Last year the Paw Patrol Sea Patroller hit the wish lists, this year it's a fire truck.
8. Elasti Plasti Slime
There's been no escaping the slime craze of 2018, and it's certainly not over yet. In fact, Elasti Plasti Slime looks set to move slime well and truly in to a craze for 2019 and beyond. What's great about this particular slime? Well, it's super-stretchy and even better, you can even blow bubbles with it.
9. Little Live Pets Wrapples
An adorable interactive pet that you can wear? Yes, please! This fluffy little friend sits on the child's wrist and will sing, talk and generally be beside you in everything you do. At the moment, they come in three designs: Skyo, Una and Princeza.
10. HatchiBabies
Hatchimals are certainly keeping the elves busy, year after year. This year we've got HatchiBabies and they are already proving to be incredibly popular. It's just like the real deal, where you have to wait till hatching to find out whether it's a boy or a girl. There are even some extras hidden inside to enable you to be a real parent to your newly hatched pal.
As with all predicted big hit toys, make sure you grab yours early! Treat the children in your life but be sure to create a budget beforehand to make sure that you don't overspend.