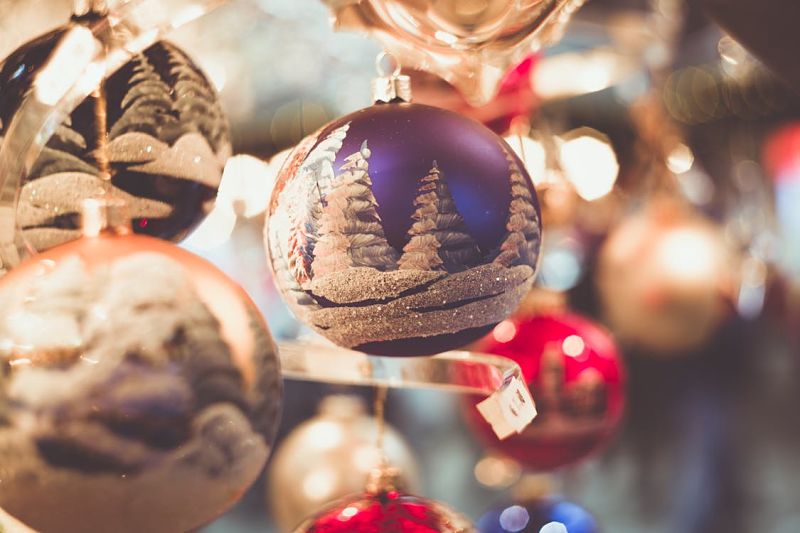 Unique Christmas traditions around the world
28th November 2017
We love Christmas. We love the snap of the cracker, the indulgence of a traditional Christmas pud, and carols in a venue decked out in holly, ivy, and a sprig of mistletoe or two. However, these are some of our distinctly British Christmas traditions.
In other areas of the world, Christmas is celebrated slightly differently, often drawing on different parts of the Christian nativity story. Let's take a look at some of the most intriguing and unique Christmas traditions around the world.
Sheng Dan Jieh in China: There aren't many Christians in China, relatively speaking, but those that there are decorate their homes with evergreens and colourful paper chains, particularly red ones which symbolise happiness. Paper lanterns adorn windows and their 'tree of light' is not entirely dissimilar from our Christmas Tree.
Noël in France: The Christmas season in France starts on December 5th, St Nicholas Eve. However, Christmas Eve is the highlight of the celebrations. The focus is centred on church celebrations, with church bells and carols (noels, of course). A favourite treat is a "buche de Noël", a richly decadent cake quite similar to our Yule Log.
Weihnachten in Germany: The attention on Christmas is Germany is largely on Advent and the countdown to Christmas itself. Advent wreaths and candles are popular, as are the delicious spiced, sweet breads and cakes called lebkuchen. They also celebrate with St Nicholas, who leaves children treats in their shoes.
Pasko in the Philippines: If you think we do well with lights at Christmas, then you've not experienced the Giant Lantern Festival held in the Philippines on the Saturday before Christmas Eve in the city of San Fernando. A wealth of different villages compete to create elaborate and decadent lanterns.
Christmas in Austria: Perhaps we're too soft on British kids, as in Austria the tradition of the evil character Krampus is famed for ensuring fright amongst young children. The tale tells how the demon Krampus wanders the streets punishing wrongdoing. Slightly more concerning, he's the right hand man of St Nick, the good alter-ego who rewards the good boys and girls.
Kerstmis in the Netherlands: If Krampus is a little too terrifying, then kids would do better to head to the Netherlands where Sinterklaas visits on St Nicholas Day on December 6th. This kindly bishop bestows sweets and treats on children, often left in their shoe.
Jul in Sweden: One interesting tradition in Sweden is the lighting of the Gävle Goat – a 13m high Yule Goat built in the centre of Gävle Castle. Since 1966 this has been a tradition whereby people attempt to set fire to the goat. Crazy but true. Less bizarrely, in Sweden festivities start on St Lucia's Day on Dec 13th, the patron saint of light. The Queen of Light brings treats to everyone in the family.
Christmas in Mexico: Homes are decorated with lily flowers and evergreen, as well as beautifully intricate brown paper bag lanterns. Families also shop for puestos in the market – delicious treats.
Jól in Iceland: Amusingly, in the 13 days leading up to Christmas in Iceland, 13 Yule Lads run amok causing mischief. They visit the children each night of Yuletide. Children leave out their shoes by the window and a different Yule Lad comes to visit, leaving either sweets and treats for good children, or rotting potatoes for the naughty ones!
Yul in Norway: Hide your broom in Norway! Seriously, this odd tradition dates back many centuries when people were concerned that witches would come out and steal brooms to ride. Now the tradition continues!
Christmas in Venezuela: In many ways Christmas in the Venezuelan city of Caracas is similar to other Christian traditions with a visit to church on Christmas Eve. However, where it gets unique is that they don't hop in the car, or stroll, but head to church on roller skates! It's such a popular tradition that the city's roads are formally closed to vehicles! When everyone is safely back home, Christmas dinner consists of 'tamales' a steamed, meat-filled wrap.
However you celebrate Christmas, we hope it's filled with your own memorable traditions as well as fun and laughter.