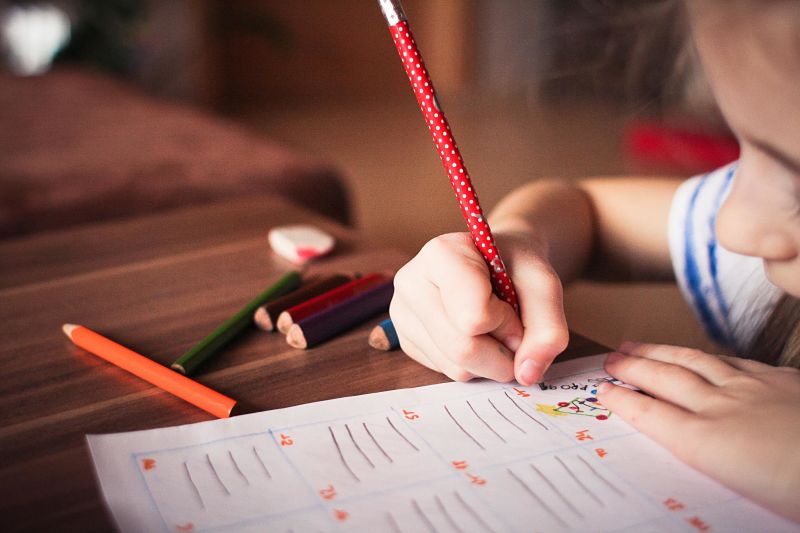 Ways to ease your child's back-to-school anxiety
29th August 2018
After weeks of holiday, going back to school can be a tough time for children. Whether they are starting a new school or just moving up a year, there can be plenty of nerves as the first day back at school nears.
A poll by This Morning has revealed that nearly half of parents say their child gets anxious before returning to school. So, we've put together a guide to 5 ways you can ease your child's back-to-school anxiety.
Change your child's focus
Anticipation often causes nerves, and kids can expect the worst when thinking about going back to school. One way to tackle this is to refocus your child's attention on what is happening during the holidays, not what might happen when they return to school.
Plan enjoyable and fun activities right up to the end of the holidays. You might even include days out or activities with their friends to ease the transition back to school. If you make the last few days of the holidays as much fun as possible, it will be difficult for your kids to see beyond them.
Be prepared
The more familiar your child is with their new class, teacher, or even school, the easier the transition back to school will be.
Make sure that you take advantage of any 'meet-the-teacher' events, so your child knows what to expect. If they are going to a brand-new school, take them on a school tour or set up a time when your child can visit the school independently. They can then introduce themselves to teachers, walk through their timetable and find their locker.
If your child is anxious about returning to school, you can prepare them via role-playing. Talk through different potential scenarios with them and go over appropriate reactions.
And, when they go back to school, have a 'debrief' session every day to chat about a situation from the day that didn't go well, and how they can approach it differently next time.
Give your child some benefits for going to school
All of us benefit from some motivation when we're faced with doing something that we don't want to do. So, encourage your child's return to school by providing treats and rewards which make them feel as if there is a tangible benefit for them going back to classes.
For example:
• A surprise to be opened when they get home after their first day back.
• A trip of their choice at the end of the first week.
• A special 'back to school' 'treat that they can choose.
Establish exactly what your children are worried about
If your child is anxious about returning to school, ask them what they are concerned about. Once you have found out the cause or trigger for the anxiety, you can help them take steps to deal with it. Work alongside your child to develop a plan that will help them be successful.
There may be anxieties that need you to step in and take over. If your child is genuinely worried about being bullied or physically hurt by fellow students who have threatened them, you may need to step in and act. Similarly, some children can feel intimidated by teachers or staff who aren't respectful to their specific needs.
Keep a lid on your anxiety
According to research commissioned by ZzzQuil , nearly two-thirds of parents (63%) say that back to school is the most stressful time of the year. So, if you want to help your child ease back into school, it's vital that you deal with your anxiety about their return.
Children will pick up on it if you're also feeling nervous or anxious. While it can help them to know that you're thinking about them while they are at school, anything more than this can overwhelm them.
Work through your own feelings about their return to school, and you'll help them feel less anxious too.