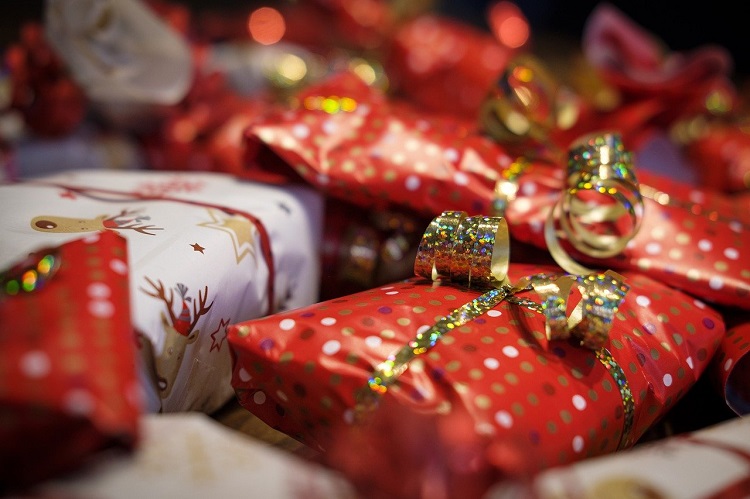 'Tis the Season to Give! How We're Supporting Local Charities This Christmas
21st December 2021
It's the most generous time of the year! We try to embrace the spirit of giving all year round. Keep reading to find out what we've raised for and donated to local charities throughout 2021.
Christmas is traditionally a season for giving and, at Shepherds Friendly, the festive season always involves charitable giving. 2021 was another challenging year, but we were just as determined to do our part to help out in our local community. Here's a summary of our festive efforts for charity, as well as an overview of our fundraising activities throughout the past 12 months.
Seashell Trust Christmas Visit
Every December, a member of our team heads over to our nominated charity, Seashell Trust. The purpose of this festive visit is to spread some cheer in the form of our annual donation and some treats. This year, our Office Administrator, James Robins dropped off a cheque for £2,500 and lots of tasty selection boxes for the students and staff to enjoy.
Our Culture Director, Nasrin Hossain said:
"As a Society, we're very passionate about giving back to the community and supporting deserving causes where we can. Seashell Trust has been our chosen charity for fundraising for quite some time now, simply because they do such fantastic work for children and young people with learning and communication difficulties. We're proud to support them and our team has given generously throughout 2021 to raise £2,500."
'Reverse' Secret Santa and Food Donations
As well as our visit to Seashell, we've also been pulling together as a team in order to help those who are less fortunate this Christmas.
Last year, instead of giving each other gifts, we did a 'Reverse' Secret Santa where we donated to charity instead. This seems to have become a new Shepherds Friendly festive tradition, as we've done it again this year! So, in place of buying one another presents, we've donated a toy for Cash for Kids' Mission Christmas campaign, which aims to make sure more children wake up to a gift from Santa on Christmas morning. For every donation, the business also made a cash donation.
We recently started supporting Cheadle-based group Handy Ladies Feeding the Community, who began providing food packages and support to those in need at the peak of the Covid-19 pandemic. They've been continuing with the good work, and we have contributed a variety of non-perishable goods to their Christmas care packages that will go out to those in the community who need them.
2021 Charity Summary
Our values mean we strive to work together and do the right thing. Giving to charity is just one part of that, but it's an important one. Throughout the year, we've had a variety of fundraising events and activities to raise money for Seashell Trust and other worthy causes.
Here's a summary of just some of the ways we've raised money for charity in 2021:
Donations for staff responses to Best Companies survey – £48.00
Easter Fundraiser – £215.00
'Step into May with 5K a Day' – £250.00
Macmillan Cancer Trust Coffee Morning – £244.36
Monthly salary donations from our team – £1,452
Our valued members also helped us with our fundraising this year. We promised that we'd make a donation to Seashell Trust for every vote we received in the Annual General Meeting (AGM). Your votes raised £202.75, so thank you for everyone who took the time to have their say.