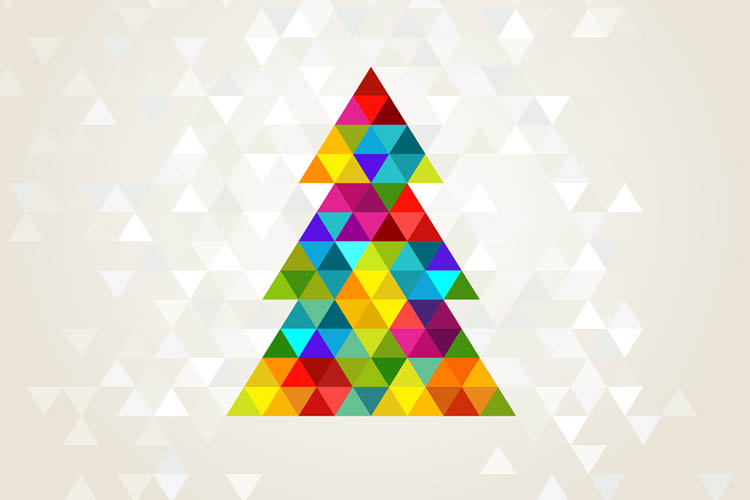 Shepherds Friendly Society's 2015- Wishing you a happy New Year!
30th December 2015
2015 has been a big year for us here at Shepherds Friendly Society. From the appointment of our new CEO Ann-Marie O'Dea to the launch of our new website in July we have seen many improvements and succeeded in modernising the Society even more all for the benefit of our members.
To bring 2015 to an end we have put together a summary of our biggest stories and successes that happened throughout the year.
New CEO
At the beginning of the year, we said goodbye to our previous chief executive officer, Geoffrey Spencer, who retired from Shepherds friendly Society after nine years. During his time at Shepherds Friendly, Geoffrey maintained the Society's position in the industry throughout one of the most challenging economic periods in history,  so we were all very sad to see him go but continue to wish him the very best in all his future endeavours.
Ann Marie O'Dea, who was marketing director of Shepherds Friendly and managing director of the Society's wholly owned subsidiary, Financial Advice Network Limited, took over the role of CEO, and has seen the company grow from strength to strength since.
Rebrand and improved website
Since Ann-Marie became CEO of the Society, we have carried out a rebrand and launched our new and improved website.
Our new website now offers those visiting easier access to financial information, helpful blogs and an improved online application process. We have received an abundance of positive feedback about the quality of our website, and we are very happy with the outcome. Our internal team worked hard to ensure our members have the best experience as possible when visiting our website and it has definitely paid off.
Launch of our new Income Protection plan
As a mutual society we always strive to improve our plans and services for our members. 2015 saw the introduction of our new Income Protection plan following extensive research and feedback from members and consumers.
The new plan has been modernised and now offers even more features to help needs of a much larger audience, such as instant underwriting decisions, an increased upper age limit and a commission sacrifice option for financial advisers.
Work anniversaries and Investors in People award
2015 has been a great year for us in regards to employee happiness. Four of our staff members celebrated milestone work anniversaries, a fact which we are very proud of. Project manager Holly, financial administrator Maxine and customer service representative Patricia had all been with the Society for 10 years in 2015. As addition to this, our member and culture manager, Valerie Brooks celebrated her 25th year at Shepherds Friendly! We pride ourselves on making Shepherds Friendly Society a great place to work, and we have been delighted that these staff members have chosen to stay with us for so long.
As well as this, in 2015 we received the prestigious Silver award from Investors in People for our excellent people management skills and dedication to staff. Investors in People, who are an internationally recognised company that set the standard for better people management, believe that the Society surpassed expectations for the Bronze award and allowed us to apply directly for the Silver award.  After forming a picture of staff members day to day routine, Investors in people believe we support and develop our staff to an extremely high standard and we received the Silver award.
Shepherds Friendly Society's 2015 charity work
Here at Shepherds Friendly Society, we are always looking for opportunities to help out our local community, and this year has been no different. Throughout 2015, we have been working with a locally based charity called Seashell Trust. Our staff members have helped out in a variety of different ways throughout the year, including gardening at the Seashell Trust site, fund raising by running the 5K Colour Run and helping out at their sports day. Over the whole of 2015 we managed to raise £1,100 for Seashell Trust. Find out more about our work with Seashell here.
Office move
We had a big change towards the end of 2015, when we moved to a new office. Our new office, Haw Bank House on Cheadle High Street, is a contemporary and modern workspace developed from an 18th century house and is full of character and heritage. The office has proved a massive hit amongst our staff members, and we now have more room for growth as a society.
These are just some of the changes and improvements we have gone through at Shepherds Friendly Society this year. We have also seen our Business Development team have great successes with Expos throughout the year, partnerships with other businesses including Mother & Baby website and Your Baby Club and our staff members volunteer at local schools. We are constantly looking for ways to modernise and improve our service for our members, and 2015 was no different.
Kim Harris, managing director at Shepherds Friendly Society, said:
"2015 has been a great year for us here at Shepherds Friendly Society. I would like to thank all our staff members for their hard work, and look forward to another successful year in 2016."
We are all looking forward to another busy year in 2016!
We hope all our members have had a successful 2015, and wish them all a very Happy New Year!