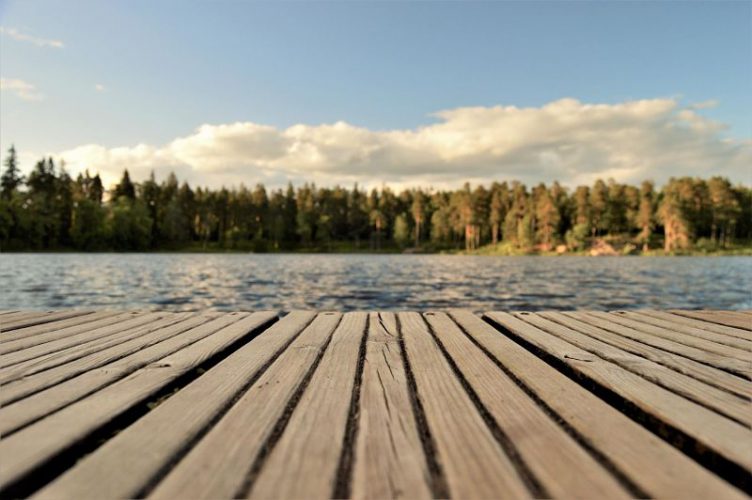 Best walks in the Lake District
1st June 2018
You simply cannot compare the majesty and wonder of the Lake District with anywhere else in the country. It's a walker's haven. Whether you prefer a lakeside amble, a chance to see stunning waterfalls or are looking for a view to take your breath away, we've got a walk for you.
1. Enjoy the tranquillity of Buttermere
Beautiful all year round, the National Trust describes Buttermere as a "tranquil area of dramatic fells, farm and woodland. The main route is around 4.5 miles long around the lake of Buttermere. One not to be missed!
2. Orrest Head from Windermere
This 3mile walk is rewarding in spectacular views without too much effort beforehand. You start near the Windermere Tourist Information Centre and enjoy a relatively easy climb through the woodlands. It's circular and there are seats for relaxing and enjoying the view at the top. See if you can spot Morecombe Bay in the distance.
3. Wray Castle to Claife Viewing Station
Windermere is the focus of many walks, particularly for the less confident walker. Head over to the western shore to Wray Castle. Here there is a more peaceful experience of this majestic lake away from the tourists on the east. The four-mile walk ends at Claife Viewing Station, complete with a lovely café.
4. Latrigg
Another short walk of just 1.5 miles is up Latrigg which is near Keswick. The path starts around 1.5 miles outside of Keswick and affords absolutely breath-taking views of the town, Derwentwater, and the glorious Borrowdale Valley. This is a great early walk with kids.
5. Take in the Jaws of Borrowdale at Friar's Crag
Also near Keswick and more of a gentle amble than the Latrigg walk, is Friar's Crag walk starting from the Theatre by the Lake. It's a short walk of just 15 minutes but absolutely worth it for the views of the infamous 'Jaws of Borrowdale'. You can combine it with long walks in the same area if you like.
6. Challenge yourself at Derwentwater
There is a spectacular 10-mile circular waymarked walk which takes you around the shore of Derwentwater. Whilst the complete 10 miles is fantastic, you can shorten it by using the Keswick Launch. The beaches at Brandelhow are perfect on a summer's day for relaxing by the water.
7. Visit the famous Tarn Hows
Near Coniston is one of Lakeland's most popular spots – Tarn Hows. These tarns are actually man-made but beautiful and picturesque, ideal for a picnic. Tarn Hows is accessible for wheelchairs making it great for all the family to enjoy the Lake District's beauty.
8. Marvel at a waterfall at Aira Force
A wonderful day out, particularly in the summer, is to enjoy some of the Ullswater Way. This path offers 20 miles of outstanding countryside to enjoy. Another alternative is to take the Ullswater Steamers boat from Glenridding to Aira Force, walking up to the impressive waterfall. You can while away some time waiting for the return boat on the beach and even go for a swim if you're feeling brave!
9. Check out Pooley Bridge
If you're in the Ullswater area you can take a short walk from Pooley Bridge to Gale Bay. There's parking by the lake in Pooley Bridge and then it's just a short walk to Gale Bay there and back.
10. Discover Loweswater
Another hidden gem in the north-west of the Lake District is Loweswater. Away from the hubbub, you can start a walk from Maggie's Bridge car park, meandering past dry stone buildings, and heading on via road and woodland to Holme Force Waterfall. Loweswater is to your side as you go. This is a peaceful reflective walk.
Don't forget that you'll need to check out all of these routes on a map and make sure you're well-equipped for Lakeland walking. It's impossible to narrow down our favourites, but these are certainly some of the best walks in the Lake District, we hope you have enjoyed the inspiration.
If you are looking for more ideas for places to walk, check out our article on best walks in the north-west.