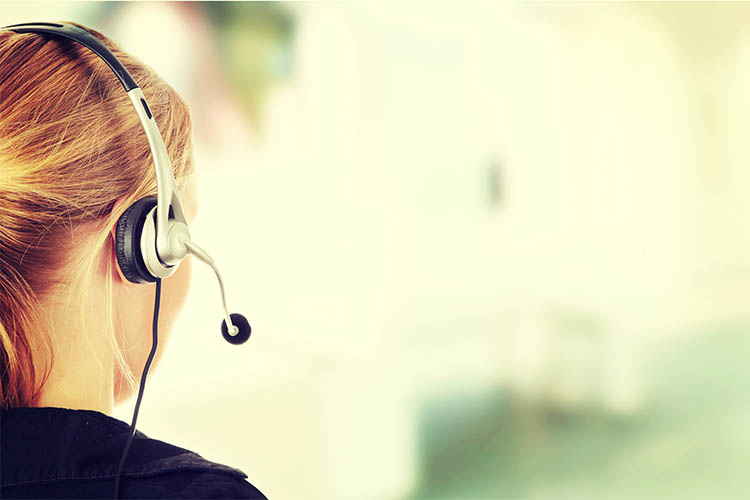 Cold calls and scams: how to protect yourself
1st September 2015
In August 2015, a claims management company that made millions of cold calls became the first company to be fined under new cold calling regulations.
The new laws were introduced on 6th April 2015 and were created as the number of complaints about cold calls have continued to rise over the last century, an issue that is particularly damaging to the elderly and disabled.
Previously, a complaint about cold calling would only be upheld if the Information Commissioner could prove a call caused "substantial damage or substantial distress". This requirement has now been removed.
The new laws will hopefully help stem the flow of nuisance calls people receive, but probably won't stop them altogether. If you find cold calling a problem, we have put together a guide highlighting the ways you can help prevent them, and how you can look out for potential scams.
Ways to prevent cold calls
1.If you don't want any sales calls, you can put a stop to them
If you or one of your family members has been dealing with an abundance of sales calls, you can join the Telephone Preference Service Register (TPS). This is really easy, and you can register landline or mobile numbers for free online or by calling 0845 070 0707.
Once you have made your request, it will take 28 days for your number to appear on the register then companies aren't allowed to phone you for marketing reasons unless you've given them express permission before or after signing up.
This unfortunately does not work as an automatic blocking devise, and sometimes companies that use random number generators will call you by mistake. If you receive any calls while your number is on the TPS Register, you can make a complaint to the Information Commissioners Office (ICO).
2.Don't answer unknown phone calls
If you are expecting an important call from a prospective job or from the bank, this obviously won't apply, but it other circumstances, it may be worth only answering calls from phone numbers you have saved or that you recognise. If the call is from someone important and or a matter related to you specifically (basically anything but a cold call) they will be likely to leave a message, or attempt to contact you in more than one way. By ignoring calls, you will avoid having an awkward conversation or potentially giving your details out to an untrustworthy source.
Hopefully, after a certain amount of unanswered calls, you won't be called again.
3. Read each tick box!
When you are buying something online, make sure you always check what the tick box at the bottom about "marketing materials" might say. Sometimes, they will ask you to tick the box if you DO want to be contacted by sales teams or if you want your information to be passed to third parties. Other times it will say tick the box of you DON'T want to be contacted by sales teams or if you don't want your information to be passed to third parties. Sometimes it will even automatically tick the box for you!
Preventing your details from being used for marketing or from being passed to third parties should help reduce both the amount of cold calls you receive and also the amount of junk mail and junk emails!
4. Don't reply to marketing texts!
However temping it is to reply "STOP" to any unwanted text you get, this could actually be detrimental to you. Replying will just confirm your number is valid and you may start seeing a lot more communications from them.
Instead, report the message to your network operator by forwarding the message to 7726 (it spells SPAM on the keypad!)
How to avoid scams
Sometimes, scams can be obvious, but other times, they can be difficult to spot. Fraudsters are becoming more and more sophisticated and you may be shocked by how easy it is to get caught out.
1.Have you been called out of the blue?
If you have been called out of the blue, without buying anything recently or putting your details down, you should be suspicious. Unsolicited contact can often be a sure sign of a company you don't want to deal with.
2.Have you been asked to share personal details?
If you have been asked to share personal details with a caller who is vague about the details of the company they are calling from or gives little information about how they got your details, you should be wary. If you feel like this is a call you will need to follow up on (such as from your bank or insurance company) advise you will call them back. Then, on a different phone if possible (many phishing scams stay on the phone when you dial another number and pretend it is a new call) or the next day, call the company on a number you are sure is correct (you can do this by finding a letter you have been sent or looking online). For more information on phishing scams, click here.
3.Are you pressurised into a sale that sounds too good to be true?
If you are promised a high financial gain for a small investment, you must be very wary. If you are told the deal is too good to miss and there is only a small window of opening for you to make a decision, steer clear!
You should only ever transfer money if you are 100% sure you are speaking to someone you can trust. This means salespeople giving you time to make an important and informed decision, you speaking to family and friends about any offers you receive, and doing appropriate and informed research on what you are potentially signing up for.
4. Don't take any risks!
If you have any suspicions at all, don't carry on with the phone call. Visit Action Fraud and read to see if your suspicions are correct. If you have a small amount of doubt it is worth stopping the call and doing your research- it is much better to be safe than sorry.