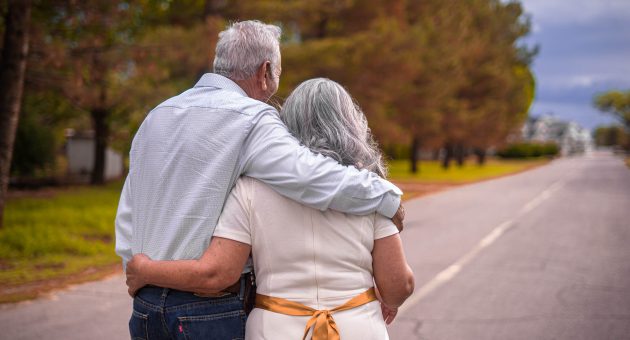 How should over 50s spend their money?
29th July 2021
In recent years over 50s have quickly become the biggest demographic of total consumer spending. In addition to the national lockdowns in 2020 and 2021, many people found themselves saving more money due to fewer transport costs, eating out less and spending less money on non-essential goods.
In a study by the ILC (International Longevity Centre), it was reported that spending by over 50s consumers will rise from 54% (£319 billion) of total consumer spending in 2018, to 63% by 2040 (£550 billion). With many over 50s now spending their money on non-essential purchases such as recreation and culture; transport; and household goods and services [1]. With this in mind, Shepherds Friendly have suggested our top 5 ways for over 50s to spend their money.
Invest in your local economy
Since lockdown has ended and Covid restrictions have gradually been relaxed, more and more people have enjoyed being able to go out and enjoy themselves. Whether that's by visiting their favourite pub or restaurant, shopping at their favourite shops or by supporting any local businesses. This is now the perfect time for over 50s to have some fun and treat yourself after the tough year we've all had, why not treat yourself to a summer staycation.
2. Protect your loved ones future
Getting older is a fact of life we can't change and accepting we'll one day leave our loved ones behind can be difficult, especially if you're worrying about any funeral bills or unexpected costs your loved ones will have to pay once you're gone. Therefore, protecting them from these costs is a sensible act for anyone to make. With a Shepherds Friendly Over 50s Life Insurance plan, you can rest easy knowing that from just £10 a month you can leave your loved ones a fixed, tax-free cash lump sum that can be used towards these costs.
3. Decorate/remodel your home
With household goods and services being one of the core spending areas of over 50s, and three lockdowns in 2020 and 2021 it's never too late to remodel your home to make it your own personal haven. Focus on whichever room either needs the most attention, or you spend the most time in. If you love family meals and get togethers, then a new kitchen or dining room is always a good investment. Or if you love to relax with family then a new sofa, television or sound system for the living room will be well received by everyone. On the other hand, if most of your spare time is spent outdoors remodelling the garden with some new patio furniture, greenery and flowers is a great choice just in time for summer.
4. Give your grandchildren a head start in life
If you have grandchildren, nieces or nephews in your life you'll want them to thrive in their life. Shepherds Friendly have a variety of saving plans available for you to open for your loved ones. The first option is a Young Saver Plan, which anyone can open for a loved one from just £7.50 a month and will give a child a lump sum greater than a standard savings account. Our second option is a Junior Money Maker which can be paid into from £100-£200 a month, allowing you to save up to £2,400 each year tax-effectively. However, unlike a Young Saver Plan, a Junior Money Maker plan can only be opened for a child with their parents' consent. Or if your loved one already has a Junior ISA account, you can always contribute to their future.
No matter which plan you choose, your loved one will be receive a lump sum once they get older, which they can use however they want. Whether that's buying their first car, investing towards their education or using it towards a deposit to get on the property ladder.
5. Prepare for retirement
With retirement approaching, many over 50s will be thinking what to do first with this new chapter in life. With only a few years of work left it's important to save as much as possible to be able to enjoy retirement to the fullest. Once it's finally time to retire you can rest easy and use all of this extra time to your hearts content. Whether that's spending time with family, taking up a new hobby or skill, doing some volunteering or travelling.
There is no right or wrong way to invest your money for the future, everybody's priorities will be different, so you need to do what's best for you. It's also never too late to start a savings journey, so take your first steps today. For more helpful guides for over 50s check out Should I get Over 50s Life Insurance?, Just turned 50? Try these 50 new things and Fitness after 50: Tips for healthy ageing.
Sources