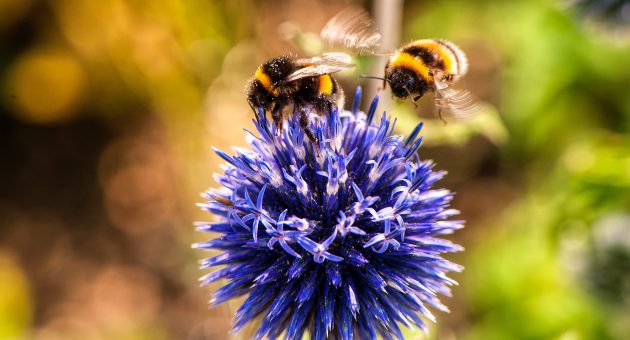 Green Team Update: July 2021
30th July 2021
Hello and welcome to our first ever Green Team update! The team is here to help Shepherds Friendly be more environmentally friendly and help us reach our sustainability goals. After all, taking care of the planet is everyone's responsibility and we're keen to play our part. These updates will give you a snapshot of what we've been up to in order to make the society a greener place.
In this update, we'll run through a summary of what we've already done to start making environmentally friendly changes, some fun green initiatives our team have been getting involved with and a gift to staff that should cause a bit of a buzz…
What We've Achieved So Far
The Green Team was established in 2019 in order to support our Environmental Policy and is made up of volunteers from across the business who all share a passion for protecting the environment. It's our job to monitor and evaluate how sustainable the society is and to put forward ideas that could make a positive impact.
We also support the wider business and work with various departments on projects that aim to reduce our carbon footprint. Here are just some examples of what Shepherds Friendly has achieved so far as part of our mission to be greener:
Reduced our paper usage by digitising communications with our members.
Introduced new recycling facilities to the office.
Swapped our usual office supplies for greener, more environmentally friendly options and suppliers.
Lowered our overall CO2 emissions by reducing unnecessary travel.
Helped plant trees and support communities in Africa by ordering Fruitful Office fruit baskets for staff.
Launched two new sustainable savings products; our Sustainable Stocks & Shares ISA and our Sustainable Junior ISA.
Carbon Footprint Competition
At Shepherds Friendly, we never shy away from a challenge; our staff challenges always prove popular. They're a great way to bring the team together (even when we're working remotely), to win prizes and raise money for charity. These challenges usually have a health or environmental theme and some, like our Step into May with 5k a Day challenge, have both!
In honour of Earth Day, we challenged our staff to see if they could significantly reduce their carbon footprint. Our team was asked to use the WWF Carbon Footprint calculator to assess their own carbon footprint at the start of May and then spend the whole month doing what they could to reduce it. The WWF Calculator uses your home energy usage, food, transport and other factors to calculate your carbon footprint.
At the end of the month, staff then used the calculator again to see if the changes they made had paid off. Our winner was Members Services' Molly Daly and our Junior Business Intelligence Analyst, Jonathan Watson was our runner up. Here's how they did it:
"To reduce my carbon footprint, I changed all lightbulbs in my house to energy saving lightbulbs and got the whole family on board with switching unused things off. A lot of things in my home are already environmentally friendly such as insulation and double glazing. I no longer buy clothes when I don't need to and I have recently only walked everywhere I go, with this being my main mode of transport including to and from work." – Molly
"I've been walking more and eating less meat where I could. On top of this, I've changed the majority of the lightbulbs in the house to energy saving bulbs and recently installed a smart meter. I've also made a more conscious effort to turn off unused plug sockets and appliances." – Jonathan
Green Team Tips: If you're keen to reduce your own carbon footprint, you can try to do this by:
Eating less meat and/or takeaways
Reducing food wastage by regularly checking use-by dates and composting your leftovers
Buying locally sourced food
Using your own re-usable water bottle
Recycling more
Walking or cycling to work if possible or by using public transport
Turning off lights when you leave a room and switching to energy saving lightbulbs
Switching off computer/tv when not in use – don't leave on standby!
Switching your energy supply to a green provider
Plastic-Free July
Our most recent team challenge also had an environmental theme. Plastic Free July saw us task all staff with aiming to reduce their use of single-use plastics as much as possible throughout the month of July. We also asked the team to share their plastic-saving tips with us and we've included some of these below:
Bring a reusable water bottle into the office
Plan ahead with lunches when in the office, by bringing in leftovers instead of buying a single-use plastic meal deal
Swap from plastic-wrapped toilet paper to paper-wrapped toilet paper
Choose products in cardboard packaging
'Bee Bombs'
Last but by no means least in our Green Team update is a little surprise that our staff received from us in the post. We sent our whole team a 'Bee Bomb' – sustainably packaged seeds for flowers that attract bees to your garden, patio or balcony.
Our Culture Director, Nasrin Hossain has explained the significance of this thoughtful and unique gift:
"The happiness of our staff is always a priority, we firmly believe that happy staff leads to satisfied members. So, we do enjoy treating our team every now and then with little surprises. In the past, we've sent food treats or greetings cards, this time we wanted to think green.
"The Bee Bombs certainly tick that box; they are packaged in sustainable materials and, once they grow, will promote biodiversity in the team's gardens. We can't wait to see everyone's Bee Bombs in full bloom!"
Thanks for reading our first Green Team update, we hope to share more environmental and sustainability news with you soon!
The Shepherds Friendly Green Team