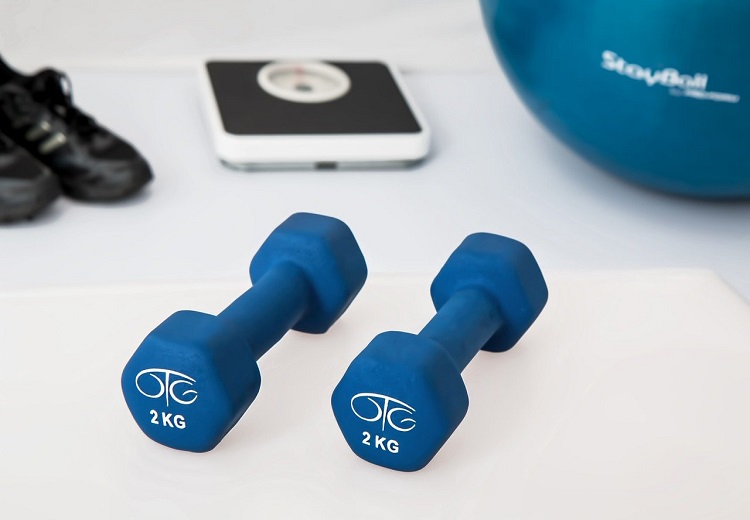 Income Protection: We've Launched New Health and Wellbeing Benefits
2nd September 2021
We're delighted to announce the launch of our new health and wellbeing benefits for Income Protection members in partnership with Nuffield Health, as part of our Enhanced Benefits package.
When our members take out an Income Protection plan with us, they get peace of mind knowing that they won't need to worry about their finances if they are unable to work due to sickness or injury. So, there's one less thing to worry about and they can focus on feeling more like themselves again.
At Shepherds Friendly, we believe that everyone can benefit from being part of our mutual society. So, we've made sure that our members to get more out of their Income Protection plan, as our Head of Innovations, Dan Simpson, explains:
"We're always looking for ways to improve the member experience and add value to our products. Income Protection in itself is a great product to have when you need it, but we wanted to offer our members additional value so they can benefit from their plan on a daily basis. That's why we've added to our Enhanced Benefits package by adding health and wellbeing benefits."
In partnership with the UK's largest healthcare charity, Nuffield Health, our Enhanced Benefits package for new and existing Income Protection plan holders now includes access to:
Nuffield Health's Virtual GP service, powered by Doctor Care Anywhere – Members can take advantage of 24/7, worldwide access to private online and phone appointments with GPs. With unlimited 20-minute appointments and no need to unregister from your current GP, members can rest assured knowing that a healthcare professional is just a call away.
Nuffield Health's Emotional Wellbeing platform – Emotional wellbeing can have a huge impact on overall health. Nuffield Health's Emotional Wellbeing platform allows members to explore and address any underlying issues that could negatively impact their mental health; and it all starts with a quick questionnaire.
20% discount on Nuffield Health Gym membership – Get fitter, healthier and stronger… and save yourself some money at the same time. Our Enhanced Benefits also include a discount on 'Anytime' membership at Nuffield Health gyms which have a range of health and wellbeing facilities to enjoy.
Our Chief Executive Officer, Ann-Marie O'Dea believes the new Nuffield Health benefits will have a real positive impact on the lives of our Income Protection plan holders, and said:
"The new health and wellbeing benefits are tangible, genuinely helpful and can be used on a day-to-day basis if members would like to do so. Therefore, not only do they add value for those with Income Protection plans, but they could also help people make positive changes for life.
"We are delighted to partner with Nuffield Health, a company which shares our values, and we are looking forward to them being able to offer quality services to our members."
Alongside these new Nuffield Health benefits, Shepherds Friendly offers financial support as part of the Enhanced Benefits package. These are our Family Support Benefits, and consist of:
New Child Payment: We'll pay £250 into a Junior ISA upon the birth or adoption of a child. This gives members the opportunity to give their little ones a head start for the future.
Bereavement Payment: A £6,000 payment to support the loved ones of a member, should the worst happen and they pass away during the term of their plan.
To find out more about Enhanced Benefits, click here.
If you are an Income Protection member and would like to access your Enhanced Benefits, please visit the log-in page.