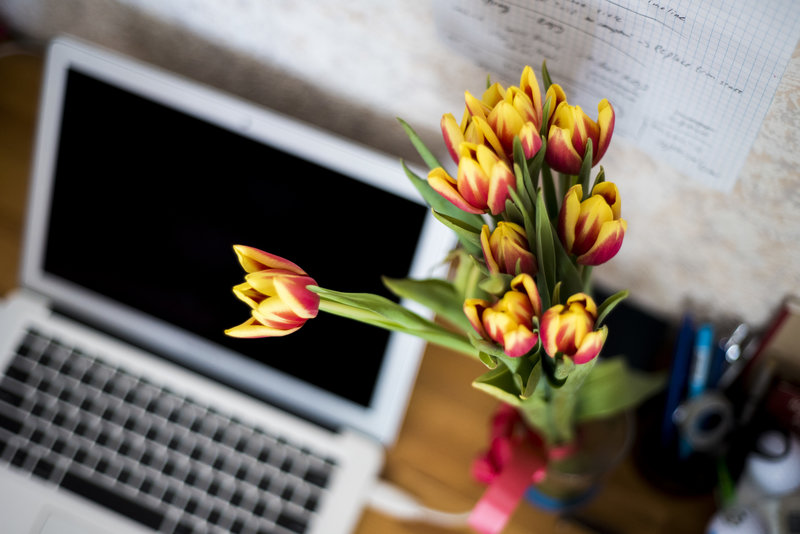 What is Income Protection?
9th January 2015
We all know how important it is to insure our car, our mobile phone or our holidays. When doing this, we are ensuring that we are equipped to deal with situations that are out of our control, and are protecting ourselves from possible accidents.
We may pay a small amount each month for peace of mind and to ensure we are protected, and that we have enough money to handle the situation if anything we could not prepare for happens.
That's what income protection is- but for your wage. There are many misconceptions about Income Protection, but basically, IP provides cover if you're not able to work and earn money due to an accident or illness. This cover will continue until you can go back to work, or if you are unable to go back to work, until you retire.
For just a small amount of money per month you and your family can be looked after financially, even if you are unable to work.
What are the details?
If you decided on an Income Protection Plan, you will not receive your entire wage if you claim.  You are likely to get about half, or sometimes two thirds of what you earned before, depending on your plan. This is because some money will be taken off for the state benefits you can claim, and also the income you get from the policy is tax free.
You also can't claim your Income Protection straightaway if you fall ill or become disabled. Depending on the plan you choose, there will be a 'waiting period' before the first payment will be made. This is because you may not need the money straightaway, as you may get sick pay from your employer or you may decide that your own savings will be sufficient to keep you going for a while. The choice will be yours because the longer the 'waiting period' the lower the premium is likely to be.
With Income Protection, your insurer will ask before hand if you have any existing medical conditions and may offer you a plan with an exclusion. This means that, for example, if you have known lower back problems, an insurer may be able to offer you an Income Protection plan, but with the provison that, if you are unable to work due to your lower back problems, the insurer does not have to pay out. Always make sure you are aware of anything an income protection policy might not cover.
If you continue to pay your monthly premiums you can claim every time you fall ill or have an accident, no matter how many times you have claimed before.
Consumers might seek to insure luxury products when they purchase them, but protecting your income may be seen as more important.
What do I have to do?
Once you take out Income Protection with us you must:
Pay your initial and future increased regular monthly premiums for a specified number of years or until the plan ends,
Tell us all relevant medical and non-medical information about yourself when completing your application form and when making a claim under the plan
Ensure you do not exceed the permitted benefit level of 70% of income from all sources and review your level of benefit if your income increases or decreases. For example, if you get a promotion or new job and your income changes, you must tell us so we can adapt the plan to meet your needs.
How is my premium worked out?
Premiums are usually worked out differently by different insurance providers. Some can consider your occupation and how at risk of injury you are. People doing heavy manual work or construction work will pay higher premiums compared to computer programmers or secretaries, and there are some occupations that insurers simply will not risk insuring. With Shepherds Friendly, there is only a small number of occupations that we won't insure, and our customer services team will let you know from the offset.
If you have any health problems, this may also affect your premiums. If you are at high risk from staying off work due to something specific, you may get an offer of a premium with an exclusion – which we have mentioned earlier in the article. If you are offered an exclusion, make sure you understand the terms of it exactly, so you are aware of what you can and cannot claim for.
What are the risks?
The risks are similar to the risks with most insurance. If you cancel your plan you will not receive any money back. There are also risks of not receiving enough benefit if you don't advise us when you have an increase in pay, or receiving less that was originally agreed if you do not tell us about any decreases in pay.
Some people get confused about the difference between income protection and critical illness cover. Make sure you understand the difference and full details of any financial product before opening a financial plan.
Do I need Income Protection?
If you are thinking to yourself "who needs income protection" and "why should i buy income protection", then think to yourself, could you benefit from protecting your income if you became ill or had an accident?  If so, Income Protection could be a good option for you. No matter how much money you have paid into the plan, if you become ill you will still be covered until you get better, or until you retire.
You will also benefit from our enhanced benefits programme from our partnership with Nuffield Health allowing you to get back on your feet after sickness or injury and maintain your health.
As already mentioned, we all seem keen to insure almost everything else we care about in case something goes wrong – so why is our income any different?
For more information please give us a call on 0800 526 248 and speak to one of our friendly customer service team, or fill out an Income Protection application online.